This is a bridge at Ruya river at Shopo and Maparo in Mazowe district in Zimbabwe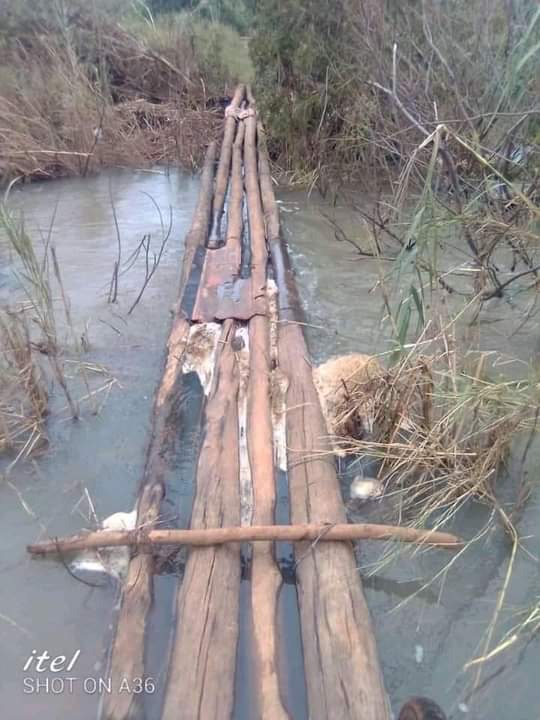 This is 40 years after independence and yet our people are still being subjected to these medieval methods, due to State Corruption and Looting of public funds by ZANUPF's political elites! 
Yet you still find some people who defend these looters when they buy Landcruisers, and build mansions with money stolen from the taxpayer
Its not the only one there are many, Mutasa District, Manicaland Province most popular one in Odzi River, from Chirarwe Villages crossing to DC Mutasa and several others up and down the river, Nyadera river has this kind of bridges they call it midanho
What sad is this is a rich area, with so much menarals and healthy soil very gud for agriculture but zanu makes sure this area don't develop
Those who defend this are much better because they benefit from the rot. They are tenderprenuers. The worst people are the ones who get a tshirt and a cap then vote for this. These are the definition of stupidity, you can't find a worst fool than them.
Content created and supplied by: MangenaC (via Opera News )