ZANUPF said it won the elections resoundingly (Zvinemutsindo)Why is it desperate for dialogue? It is because the economy is dead due to its LOOTING and terrible political and economic policies.
It wants someone to share the mess with! They are now saying Chamisa must consider this his last chance to come for dialogue. I thought Douglas Mwonzora is now the MDC-T leader
As I correctly predicted, the consequences of looting are now being felt and someone wants somebody to carry the burden with them. All Mnangagwa's regime need to do is respect the Rule of Law and stop the repression and the economy will take off.
They have no desire to do this because it will stop them from looting, that is why they want dialogue which will buy them time.
Whatever you do in life, sorround yourself with smart people who will argue with you, to make some meaningful decisions. Our democracy is suffering from the choices being made, and yet we are offered the same tired excuse & unrealistic analyses
ZANU knows they can't lead the country towards any meaningful development, they are devoid of understanding and capacity. They want to give MDC the economic ministries while they maintain their stranglehold on military, police, prisons and judiciary (the mechanisms of suppression and oppression)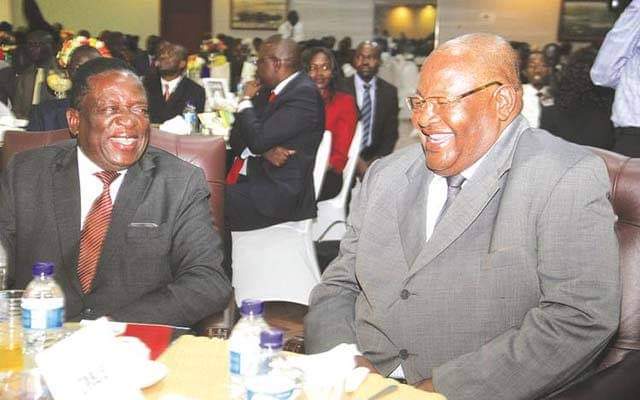 Why are they taunting Chamisa when the official opposition leader of a party they created is there, right there Mwonzorewa. Repeat the Ian Smith/Muzorewa dialogue more than four decades later this time Ed/Mwonzorewa pact in 2021. What's stopping them if all the parties are there
Leave Chamisa alone
I think the so called Mr Mwonzora should be the one to join the Polad thingy, since Nelson Chamisa is illegitimate, they really don't need him there
Source
https://dailynews.co.zw/amp/this-is-your-last-chance-zanu-pf-tears-into-mdc/?__twitter_impression=true
Content created and supplied by: MangenaC (via Opera News )