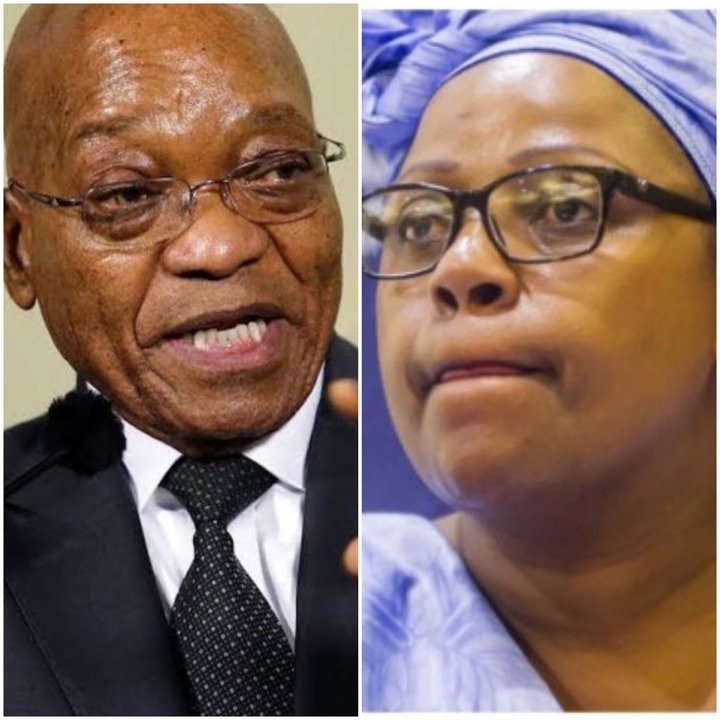 This is quite a surprise, probably to some because who we saw in the video was former president Jacob Zuma and businesswoman Dudu Myeni and you probably were not sure if there was someone else there or not.
It turns out there was someone else who made it to the Nkandla homestead and this is just not anybody. There might have been a few guesses there and there, but it is always preferable for people to get news from reliable sources.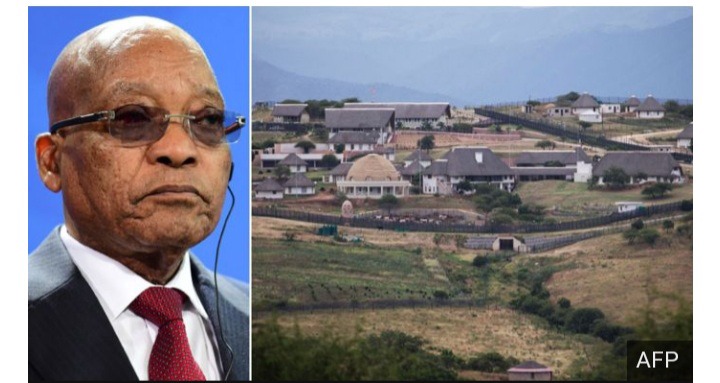 So, the person who was also at Nkandla is none other than the deputy secretary-general of the African National Congress (ANC) Jessie Duarte. It could be that there will be questions as far as this is concerned, how many more people will the former president host?
And we probably cannot say that it is becoming too much because the man himself has not had any complaints regarding the visits, as far as we know.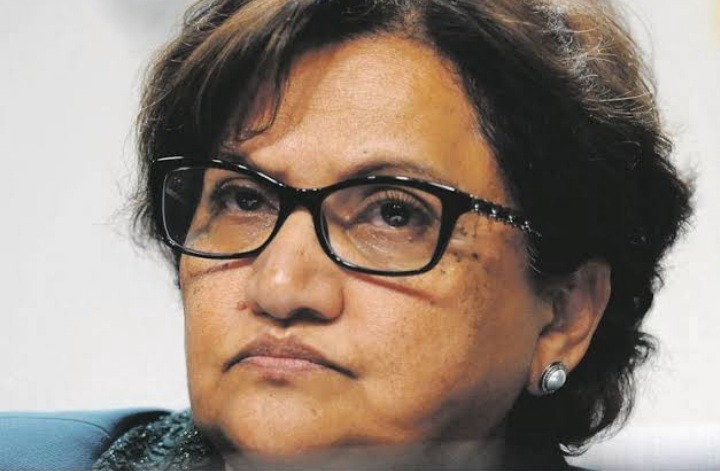 It seems like the reasons behind a lot of these visits will be unknown and that is till those who were at Nkandla for the sweet, hot tea can come out and reveal what should be revealed.
There is a possibility that some of the things that are discussed there have nothing to do with the public, maybe and that is a big maybe. Now, with Duarte being at Nkandla, some people probably only found out this morning that she was also at Nkandla.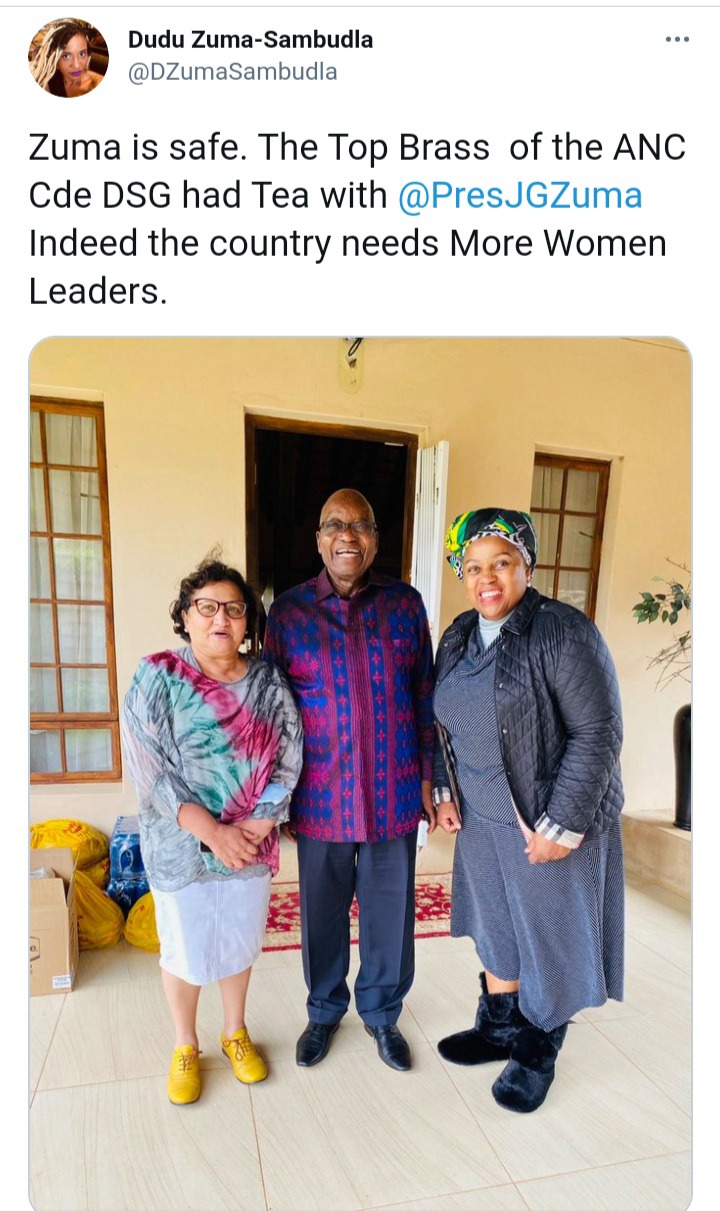 There is a picture that was taken and one can see that Duarte was there with Zuma and Myeni, what is known is that Myeni bought some things for the former president to show appreciation.
There is interest in all of this, a lot of people want to see how it will all end, some might be seeing controversy here, it all depends, which angle you look from. One might want to know what Zuma plans to do, regarding the Zondo issue, taking away the attention brought by the visits, there is an important issue that deserves to be taken seriously.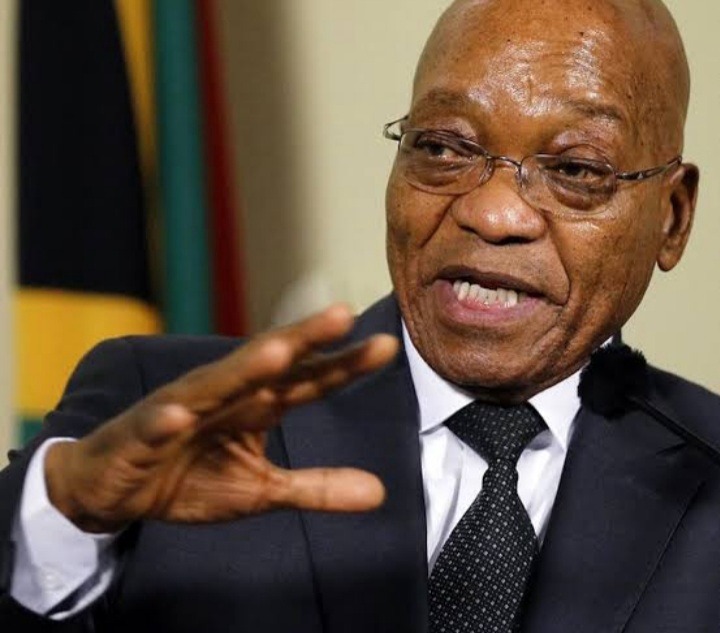 Things might get clearer as time goes, but for now, we will go with what is being put out there. What do you think about this?
Please share your thoughts. Go to https://twitter.com/DZumaSambudla/status/1365878015436193794?s=20 to see the reactions. 
PLEASE LIKE, COMMENT, AND SHARE!
Content created and supplied by: MrFunNews (via Opera News )