Yesterday, all eyes were on the screens to find out exactly what the meeting between former president Jacob Zuma and EFF leader Julius Malema was about.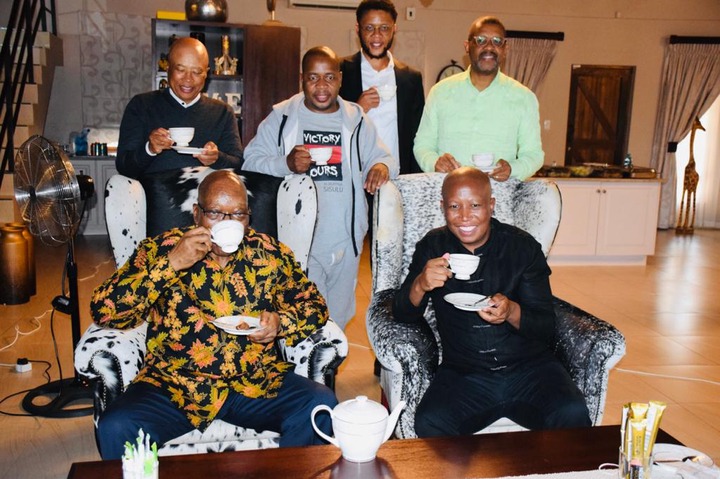 In the morning, Mzansi was told that the meeting was happening way sooner than expected, and South African journalist Samkelo Maseko was standing outside Zuma's homestead waiting to report on the meeting.
When Malema arrived, he updated viewers in a video that showed cars driving in, but then there was silence until the cars were driving out. Lucky enough, Maseko was able to get an interview with EFF spokesperson Vuyani Pambo.
However, instead of getting the reason for the meeting, people were told that the tea that Zuma and Malema had was sweet and hot.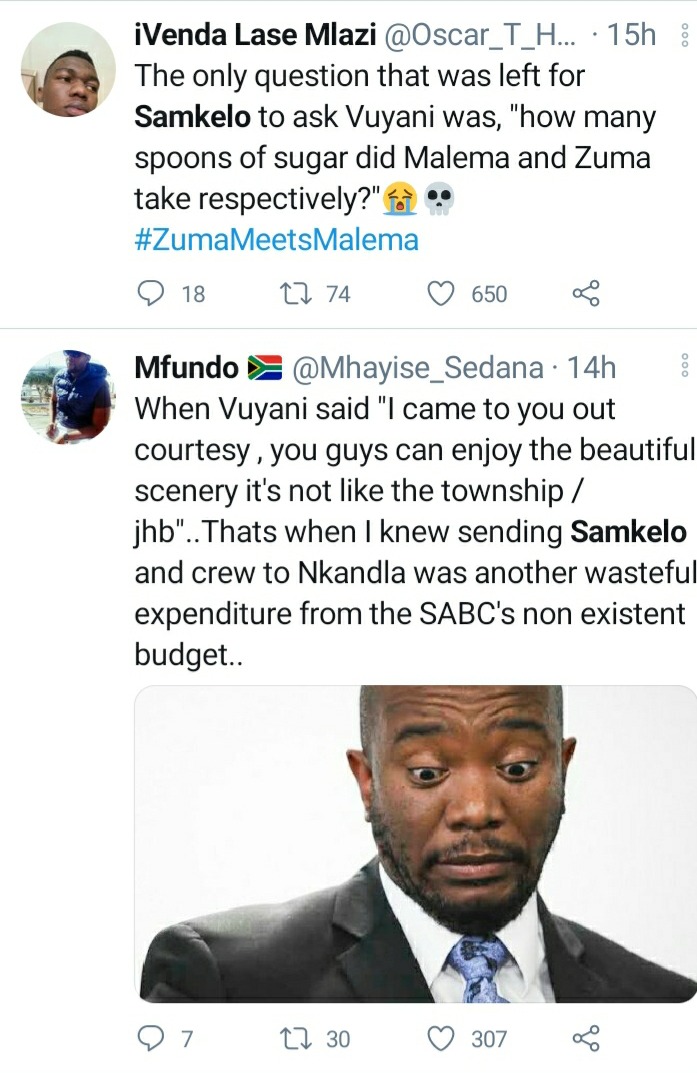 The journalist tried to get more information from Pambo and referred to himself and Mpambo as political animals, but Pambo told Maseko he must stop acting like a politician and that he only agreed to the meeting out of courtesy.
Watch here: https://twitter.com/SiveXaluva/status/1357720338205974530?s=19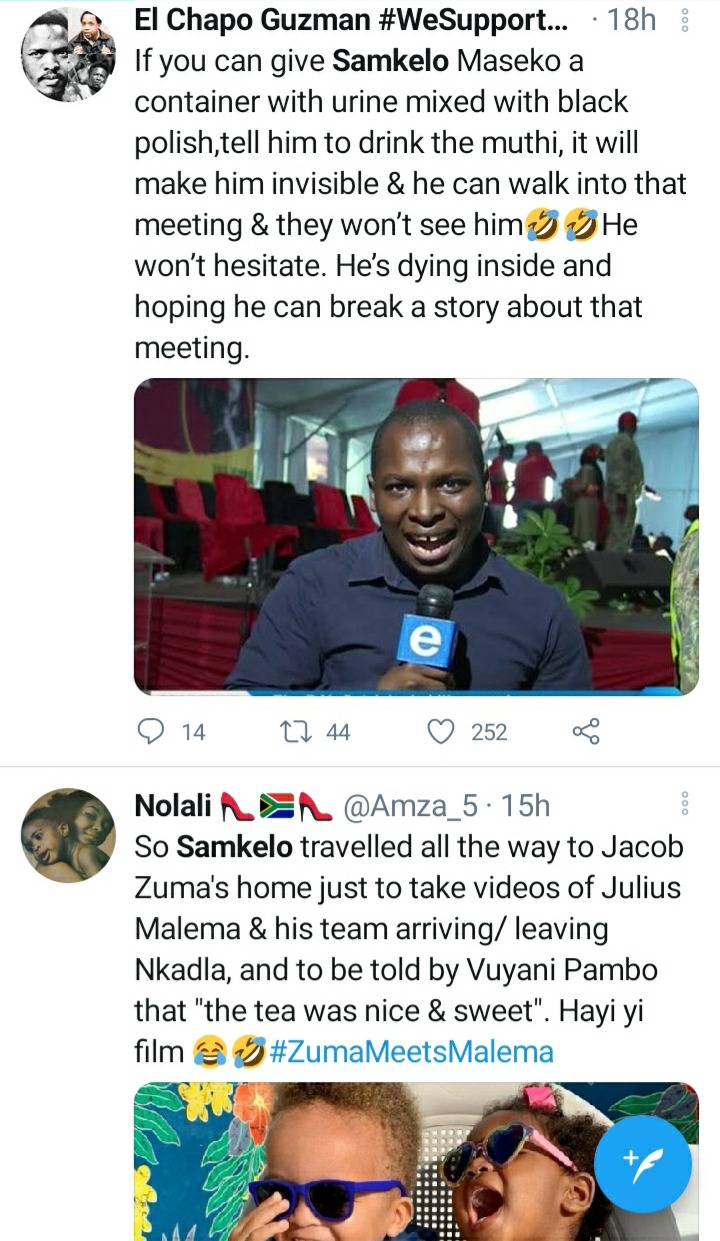 Now that was not nice, and this made the brutal streets of Twitter mock Maseko who is now trending, laughing at how he wasted resources to go to Nkandla but got nothing.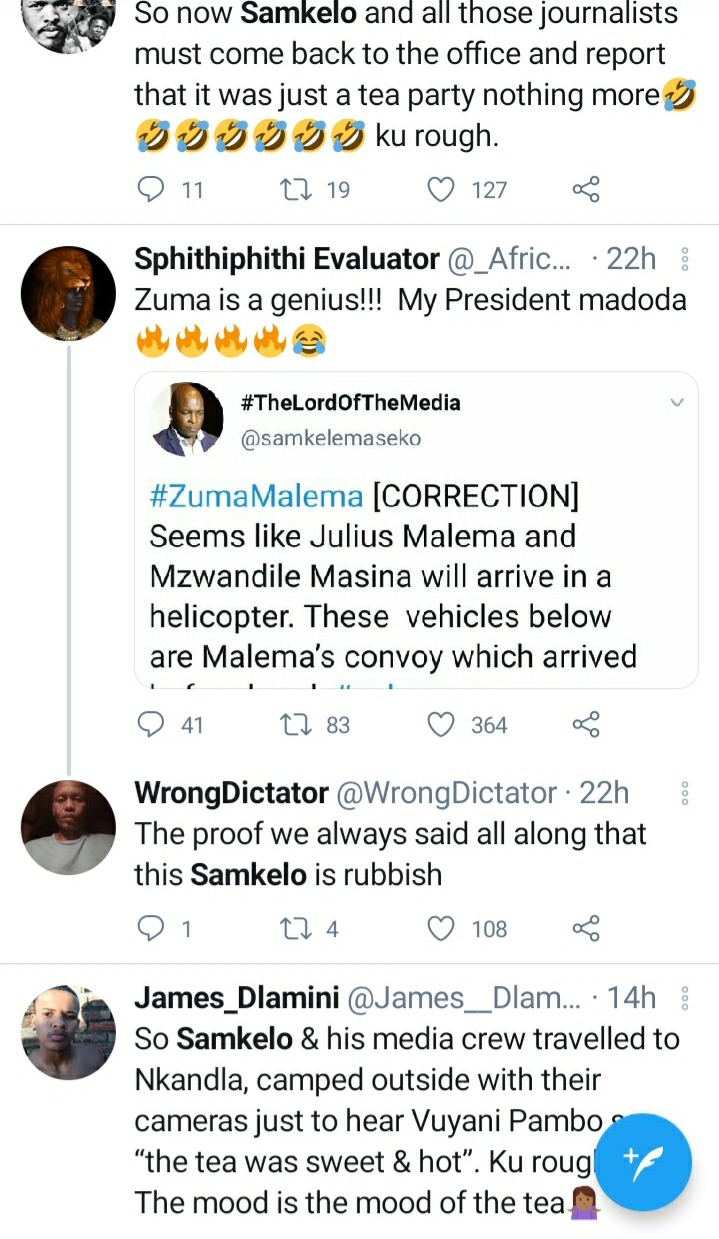 In his defense, Maseko says that if his team did not go to Nkandla, it would have looked like the tea meeting was censored and that since Malema and Zuma made peace, that was newsworthy.
Source: https://twitter.com/samkelemaseko/status/1357940644967292930?s=19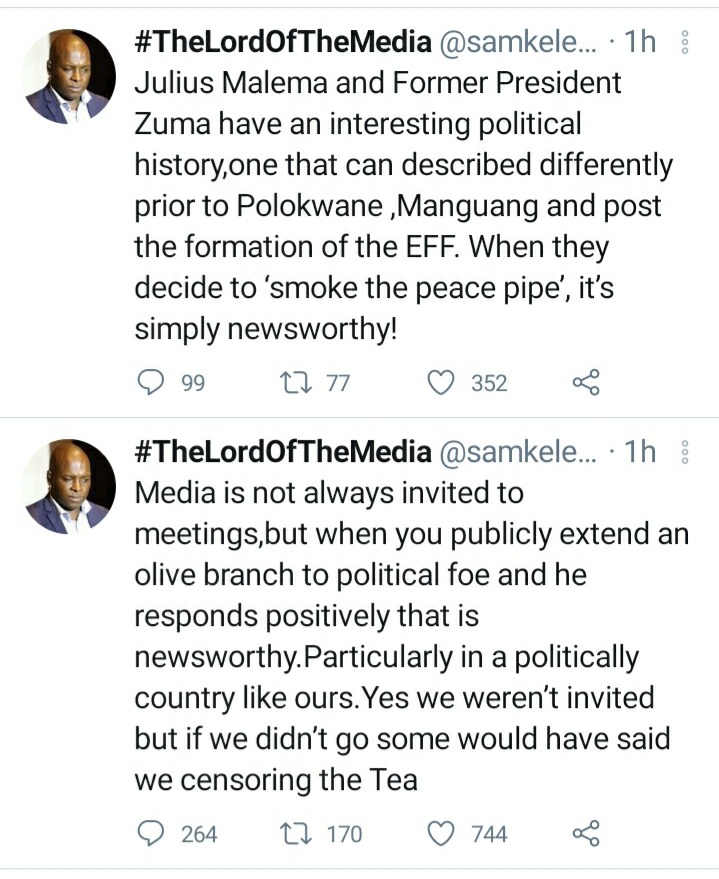 There are people who are motivating Samkelo and his team and are stating that anyone who does not see how important the tea date meeting was given Malema and Zuma's history, that person should have a cup of tea.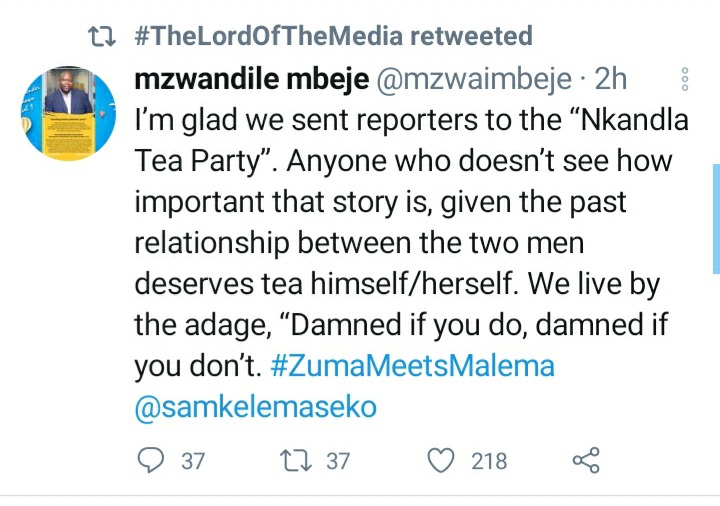 Some have encouraged the journalists who went to Nkandla to never give up and to turn a blind eye to the attacks and bullying they are receiving.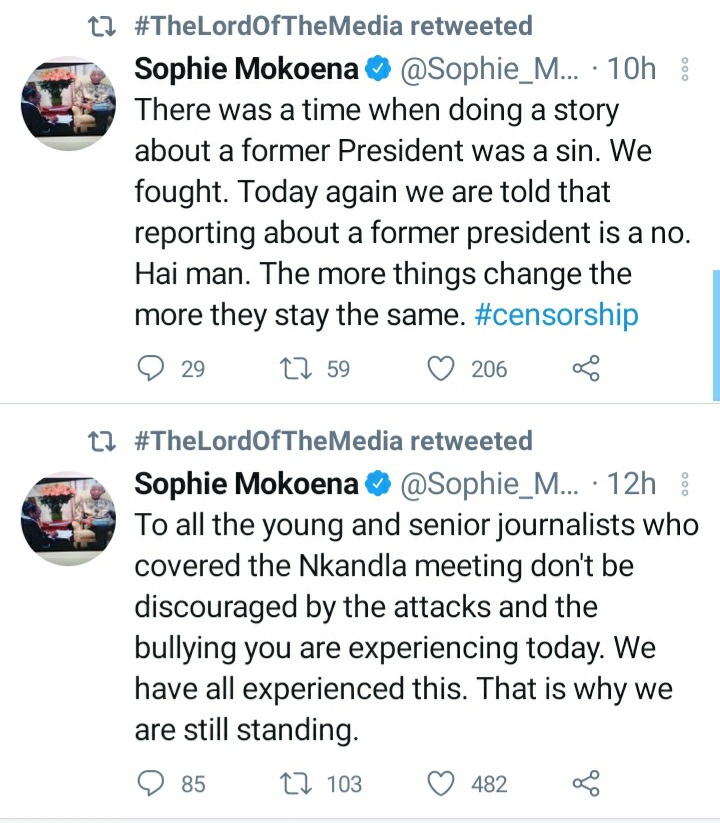 Source: https://twitter.com/Sophie_Mokoena/status/1357789259311308812?s=19
Content created and supplied by: Sasatjie (via Opera News )