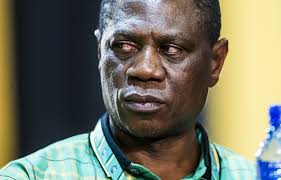 Paul Mashatile is the former Gsuteng Premier. The leader has been active in politics from his early years while in school. In his political career, he has held various administrative roles. He is currently serving as the treasurer-general of the ANC. Most people recognize him from his former position in the Arts & Culture.
Apart from these quick facts, what else do you know about this competent politician?
No doubt, Mashatile is a common household name in South Africa politics. He is among the group of politicians who helped liberate South Africa from the colonial struggles. During his student years at Alexandra high school, he co-founded the Alexandra Youth Congress that saw him being elected as it's first leader. Like many other South African colonial liberators, the leader was detained without trial for a significant period.
1. Paul Mashatile was born on the 21st of October 1961. He was born in Geraldsvile, Pretoria. There is no information about his parents or his siblings. Mashatile was born a leader.
2. Mashatile encouraged all South Africans to embrace their mother tongue languages. He urged parents to teach and encourage their kids to use their home language. According to him, the use of his mother tongue was to help in promoting nation building and social cohesion.
3. Often, Mashatile hits the headlines for various reasons. He was in the headlines for a R1.3 billion, which was allocated for the Alexandra Renewal Project.
4. Similar to politics, Mashatile has managed to keep his personal life out of the public eye. Even so, he is a married man - Paul Mashatile's wife is Ellen Manzi Mashatile.
5. Last year, a few days after having to deal with the heartbreak of losing his mother. He also lost his wife, she passed away after a long illness in July 2020.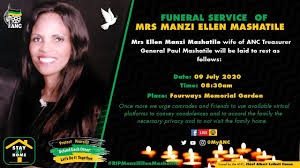 Content created and supplied by: Sekani_Joy (via Opera News )