In a new challenge allegedly going on on Twitter to promote the image of Julius Malema through a hashtag bearing , "If We All Spoke Like Malema", one person have responded by saying that Julius Malema is indirectly running the country from behind, and now, everyone wants to go to Nkandla for tea. "None of them were bold enough to go to Nkandla before now, Julius Malema opened the way for them", an EFF member boasted on Twitter after pictures of Bheki Cele with Jacob Zuma surfaced on the internet, and different social media platforms.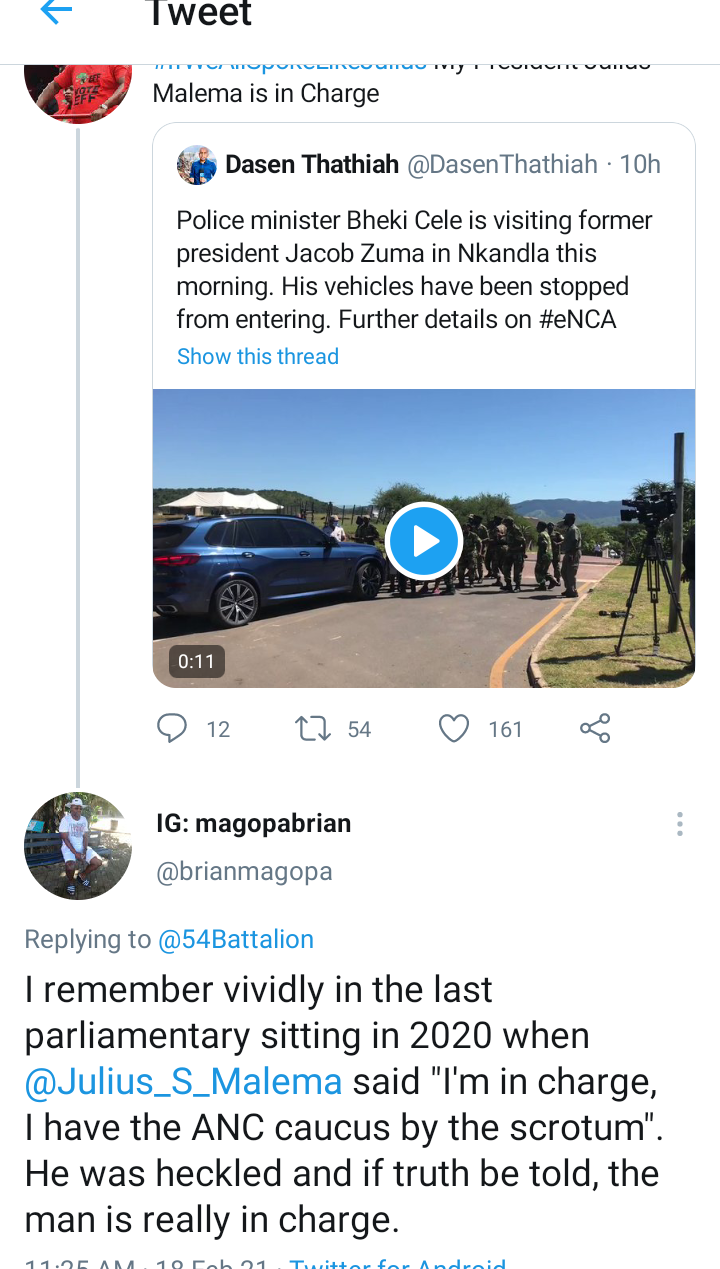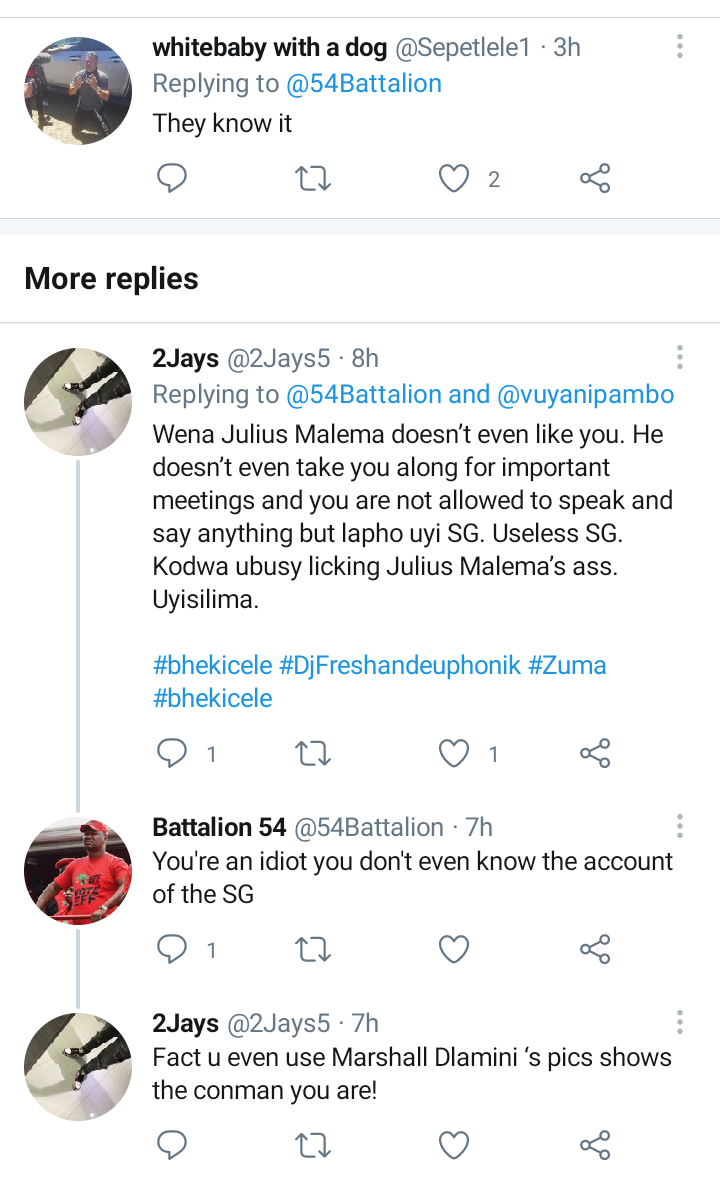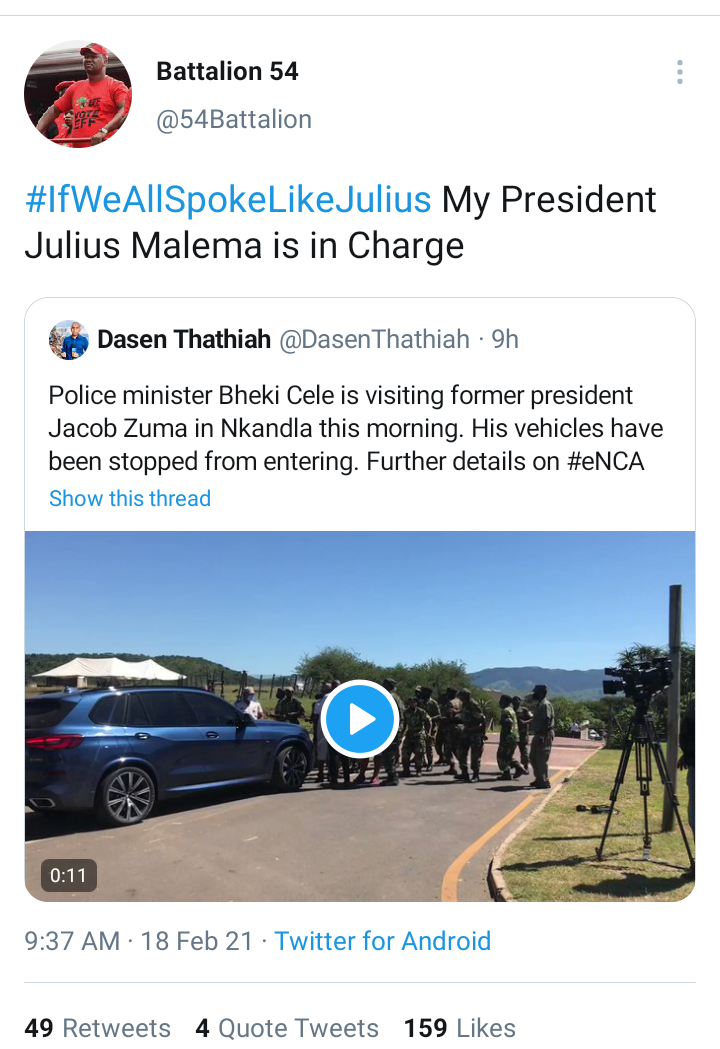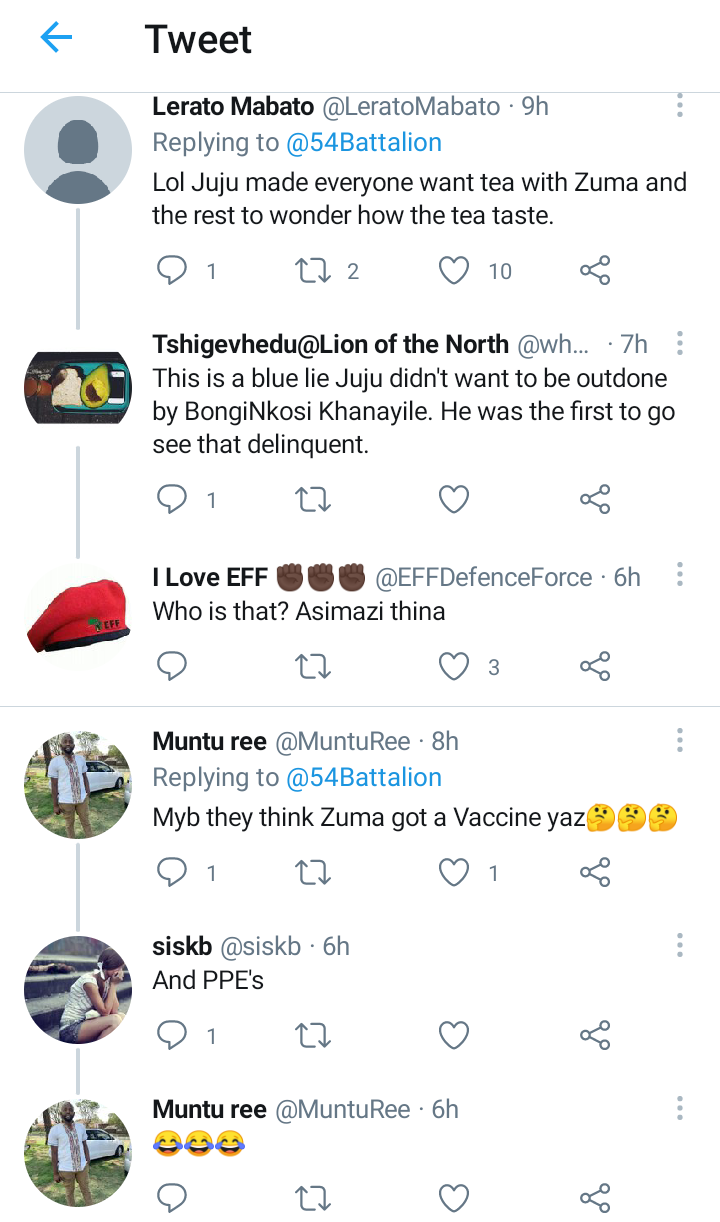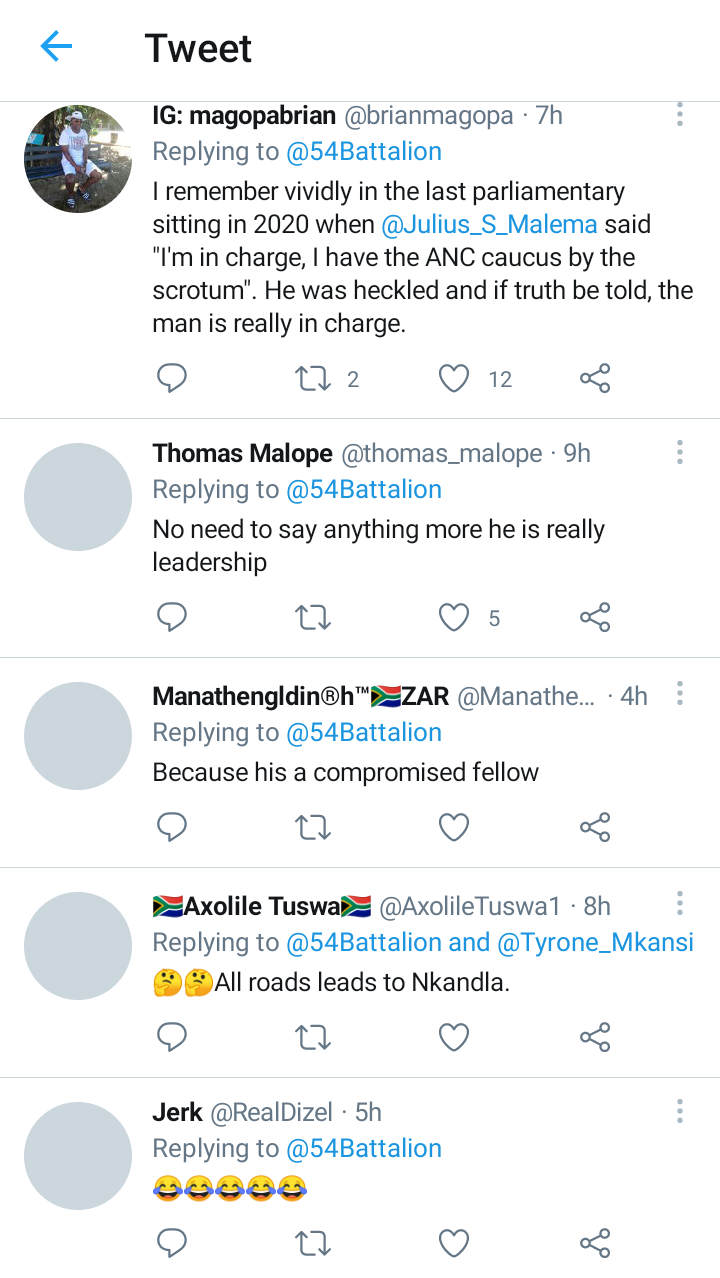 The Economic Freedom Fighters are now crediting the breakthrough to Julius Malema who was the first to take the giant step in the midst of the heavy controversies surrounding Jacob Zuma then. It was actually at the height of the controversy that Julius Malema went there. And like a grand master, he went in style, using a helicopter. Of course juju is a show man, and he, himself, like Jacob Zuma is not new to controversies and scandals. One famous political analyst said that politicians strive on controversies and scandals.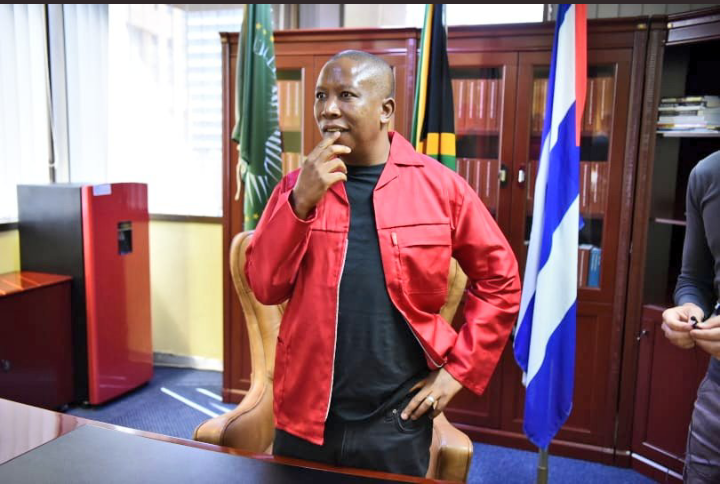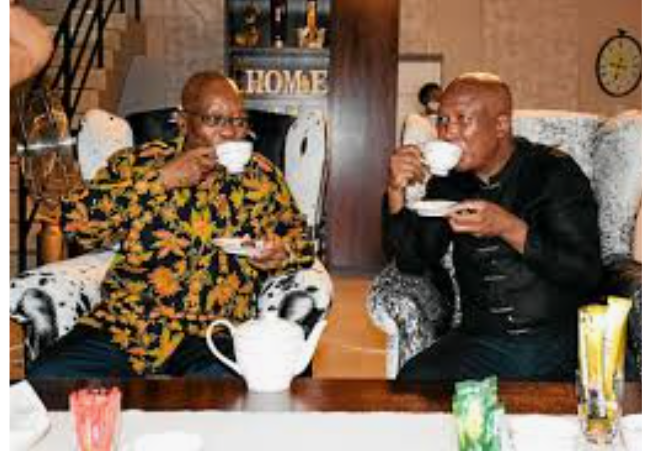 Another EFF Member declared that Julius Malema himself have said that he runs the whole thing. He was quoted as making the statement in the parliament, "I remember vividly in the last parliamentary sitting in 2020 when @Julius_S_Malema said "I'm in charge, I have the ANC caucus by the scrotum". He was heckled and if truth be told, the man is really in charge". Since Julius Malema went to Nkandla for a tea party with Jacob Zuma, many EFF members have been singing his praises on social media, most especially on Twitter. Some like Rebecca Mohlala have even declared that Julius Malema is their second god.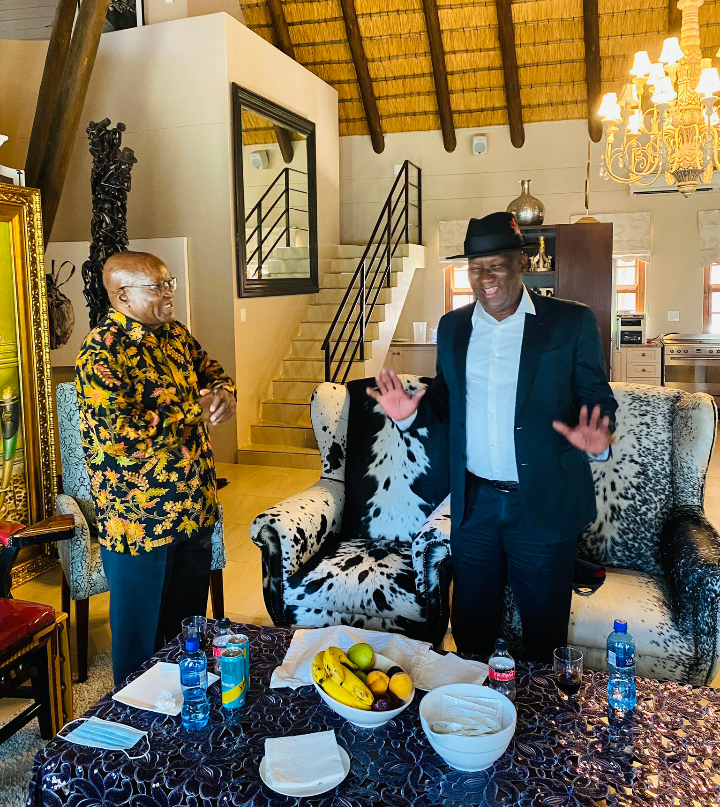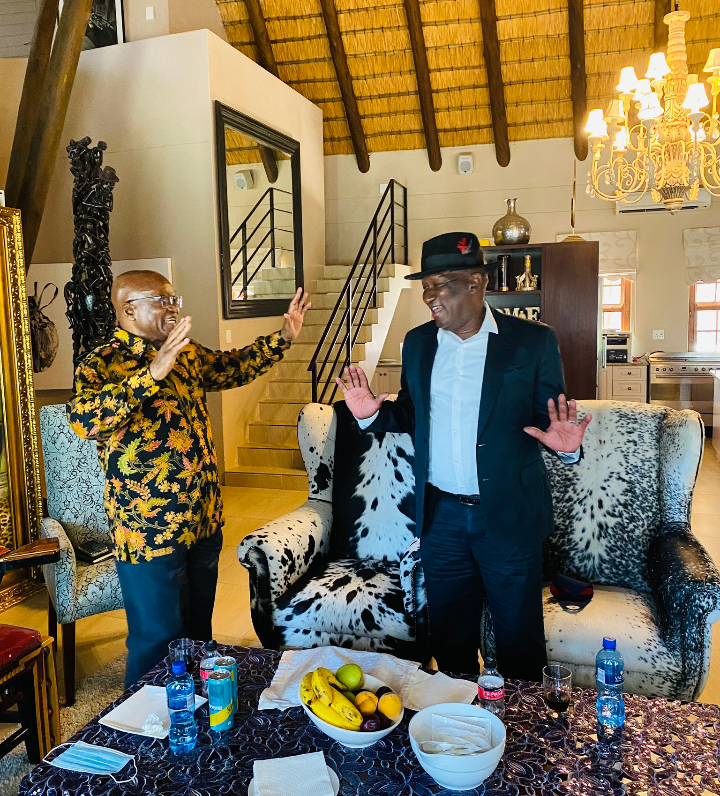 The agenda of the meeting Julius Malema had with Jacob Zuma have not been made public. However, some have declared that President Cyril Ramaphosa could be the last president of the ANC to rule South Africa, and Julius Malema could be the next president if South Africans give him the mandate. The visit to Nkandla was supposedly to heal the strained relationship he had with Jacob Zuma and ignite a new and fresh political affiliation with the former president. All these however remain mere rumors because neither Julius Malema nor Jacob Zuma had agreed to brief the media about what they discussed while taking their tea.
Content created and supplied by: Anabelblog (via Opera News )