All political campaigns are funded, without exception.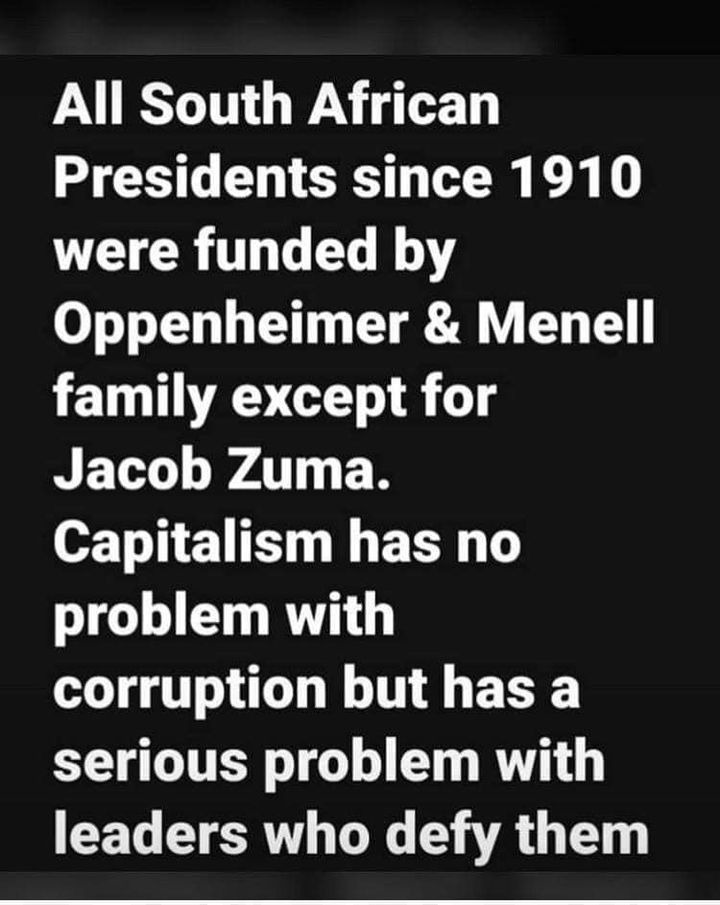 The funders of political campaigns, by default, invest in their preferred candidate for future dividends.
Reciprocally, once victory is secured the incumbent creates conditions for the dividends to be fulfilled.
This is the nature of capitalism.
The exception is found in communism, with Cuba as a pivotal example, in relation to Angola and southern Africa.
Once the Apartheid South African Defense Force was repelled from Angola, Cubans left with more than 1000 bodies of their fallen countrymen without any conditions for recompensation for the military assistance that was provided.
That conduct is less commemorated by Southern African countries given the reality that it brought the Namibian independence in 1990, on the account of the defeat of the apartheid soldiers.
SWAPO dictated terms for the independence of South West Africa.
On that year and afterwards, political prisoners returned home with many others from exile.
After three years, Chris Hani was killed and the date for the first democratic general elections was set for South Africa.
All political leaders have funders, just differently.
Content created and supplied by: Alupheli (via Opera News )