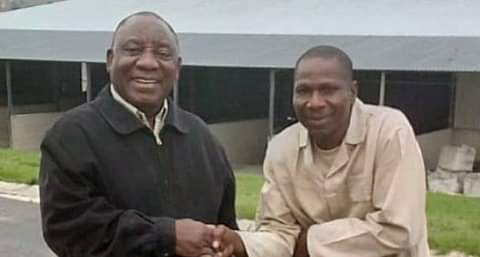 President Cyril Ramaphosa's farmworker is currently following legal proceedures to overturn the decision of which he was fired.
According to the FlyingNewslive Facebook post president Cyril Ramaphosa's farmworker was fired fired after it was alleged that he missed work for two days, a decision which is unfair according to the farmworker because he reported that he was ill and wasn't able to appear at work.
According to FlyingNewslive Facebook post Ramaphosa's farmworker has made a decision to follow legal proceedures by asking the CCMA to overturn his dismissal, the farmworker who has been at the president's cattle farm for many years will certainly not stop fighting for his job.
The president has received a lot of criticism from South Africans on social media because due to the high unemployment rate in the country since the lockdown started, many people believe the president's farm should be the last establishment to fire a person unless the person has completely crossed the line.
However the details of the situation are unknown at this point only one side of the story has been expressed, so probably the firing of the employee was indeed justified only time will tell, it also important to note that well established farms have managers who run the day to day business of the farm.
The president himself may not be responsible for the dismissal of the farmworker this could be a decision taken by the manager.
Source:https://www.facebook.com/475192955877521/posts/3938531116210337/
Content created and supplied by: TshiamoMbiza (via Opera News )