Matriculants of 2020 had the most difficult year than others as they had to battle with the Covid-19 pandemic, could not attend classes, lost relatives to the virus and were generally psychologically affected.
Nonetheless, the results are out and although the pass rate is slightly lower than that of 2019, they achieved a 76.2 percent pass rate compared to the previous year and has a 5.1 percent decline.
Also, the class of 2020 had the largest group of matriculants that sat for their exams. Free State did exceptionally well as it produced a pass rate of 85.1 percent followed by Gauteng at 83.8 percent.
Source: https://ewn.co.za/2021/02/22/2020-matric-results-free-state-comes-out-top-of-the-class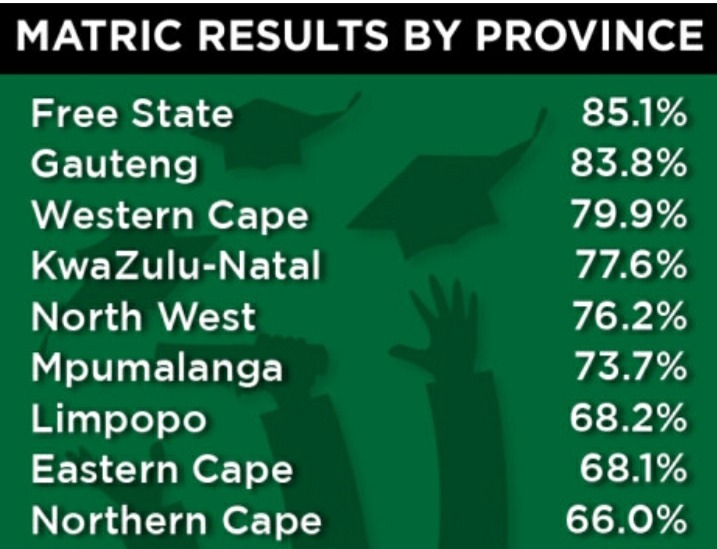 This has created chaos on Twitter as Tweeps started arguing about which province is better than the other. Those from Free State are peoud of their province, saying that most matriculants are from farms and have to walk long distances to get to schools compared to matriculants from Gauteng, who have more money and resources yet they came second.
Others argued that Limpopo has most blacks and achieved 68.2 percent, which is not a concern for them because that pass rate only has bachelors and distinctions, compared to other provinces that have a lot of whites and Indians. They add that most of Limpopo students passed Mathematics and Science.
Source: https://twitter.com/kulanicool/status/1363877443161980939?s=19

Others say that Northern Cape is always last because most of its students drink a lot of alcohol instead of focusing on their school work, and that Northern Cape has the highest number of children with Alcohol syndrome, which proves their point.

There are those that say that Free State is Ace Magashule's province and the results could be fraud.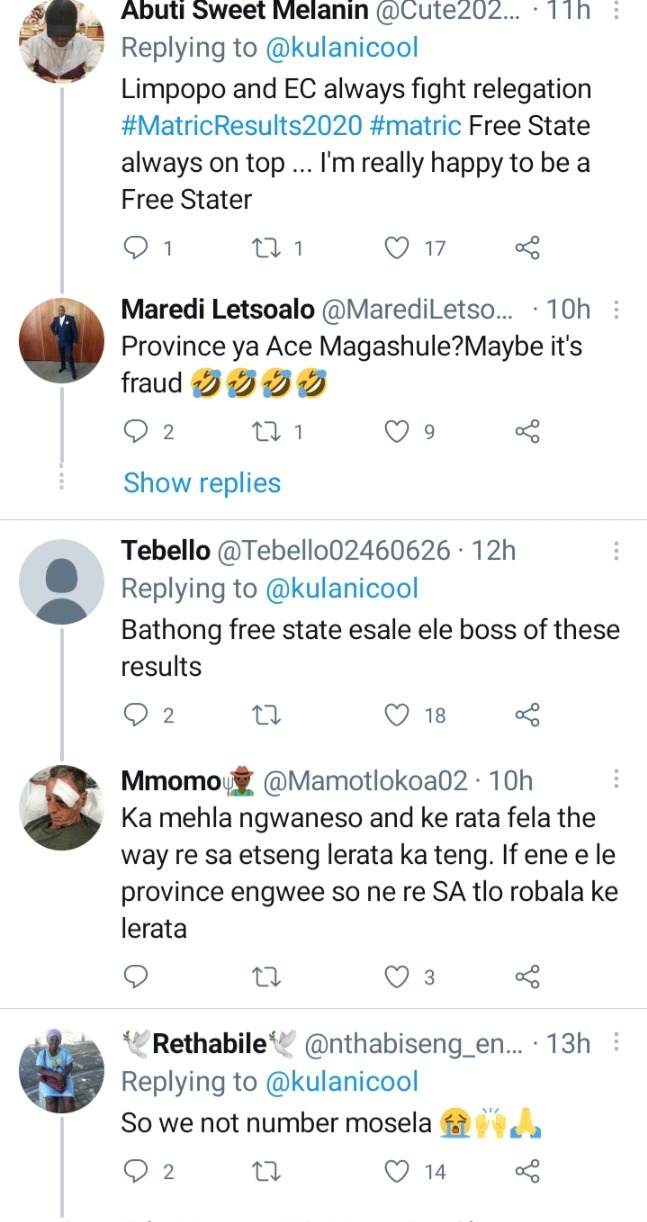 Despite the chaos so early in the morning, all learners did well and should be equally celebrated, regardless of which province they come from.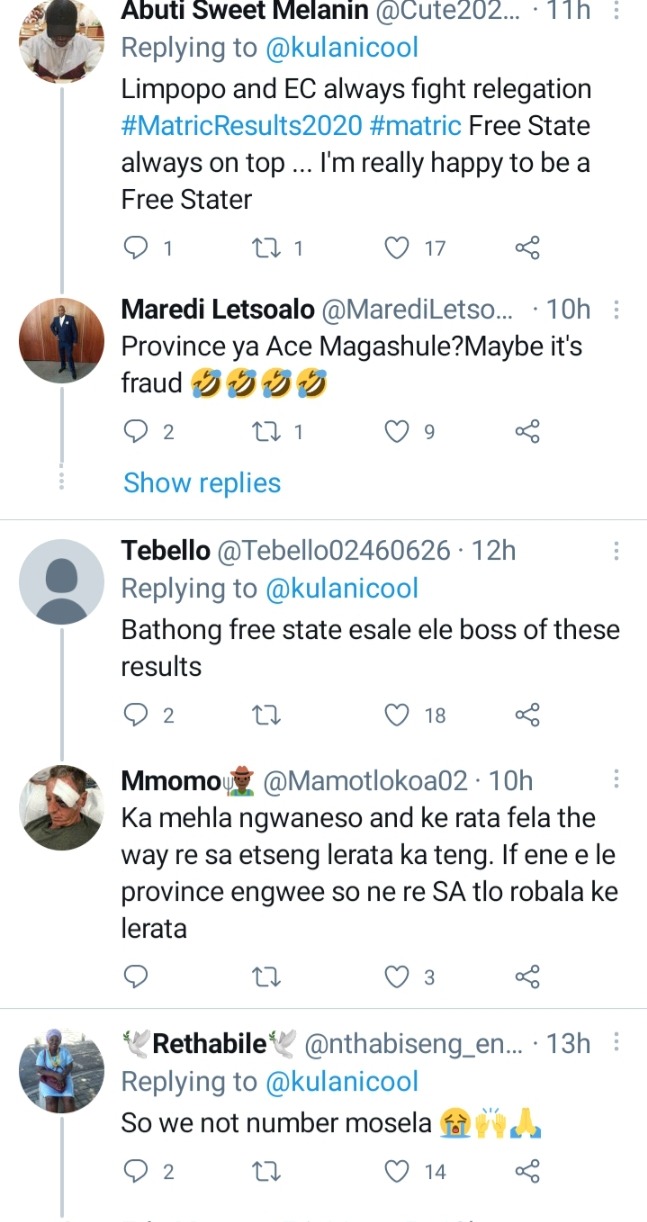 Content created and supplied by: Sasatjie (via Opera News )