There is no any other opposition politician in South Africa who is invariably privy of the going-ons in the ANC as well as in government than EFF leader Julius Malema, he usually predicts contents of President Cyril Ramaphosa's announcements regarding major decisions, now today he has seemingly 'revealed' what Ramaphosa might be announcing soon.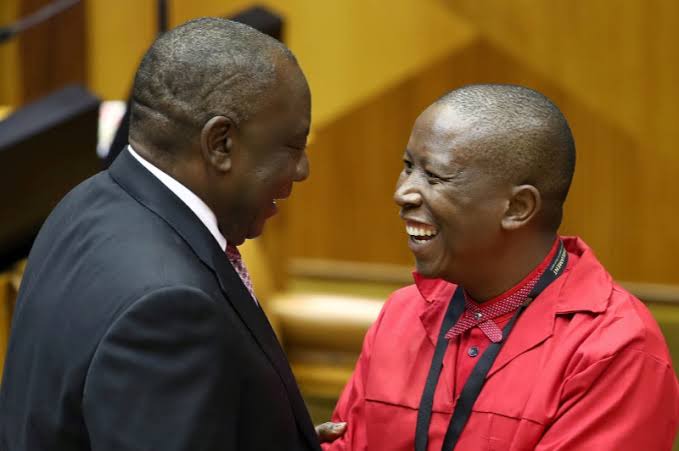 PHOTO: NewZimbabwe
With the country currently at adusted Level 3 Covid-19 restrictions and infections having significantly dwindled over the past few weeks or so, health and other frontline workers getting inoculated with the Johnson & Johnson Covid-19 vaccine, speculation has swirled in the papers that President Ramaphosa might announce a change of lockdown regulations.
Meanwhile, Malema earlier today tweeted that he is "smelling level 1", by all indications and as per the comments in the comment section, people inferentially deduced he was referring to the possibility of the lockdown regulations to return to level 1.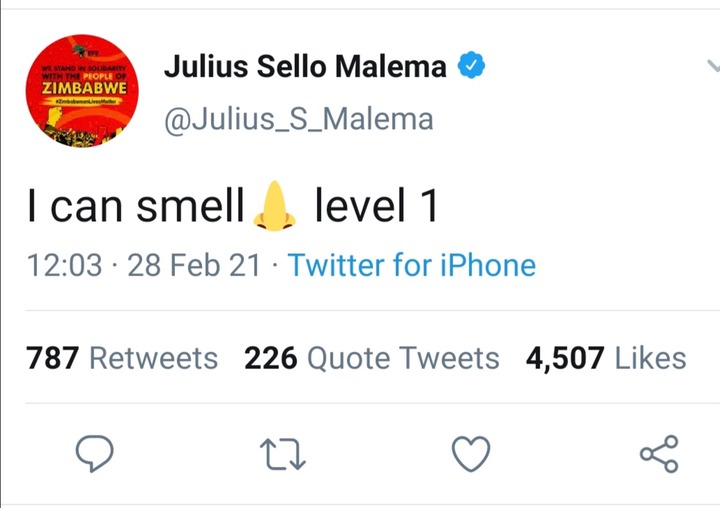 PHOTO: Twitter
Malema's party recently told Government to open up political space, an position which was seconded by the ANC, this is because the parties intend to mobilise support ahead of the local government elections later this year.
Similarly, the arts industry has also cried foul of government's regulations which prevent them from earning through performances and gatherings are largely prohibited.
Doc Shebeleza hitmaker Cassper Nyovest, posed a question to Malema to ascertain if indeed this was true, but Malema remained evasive in his response.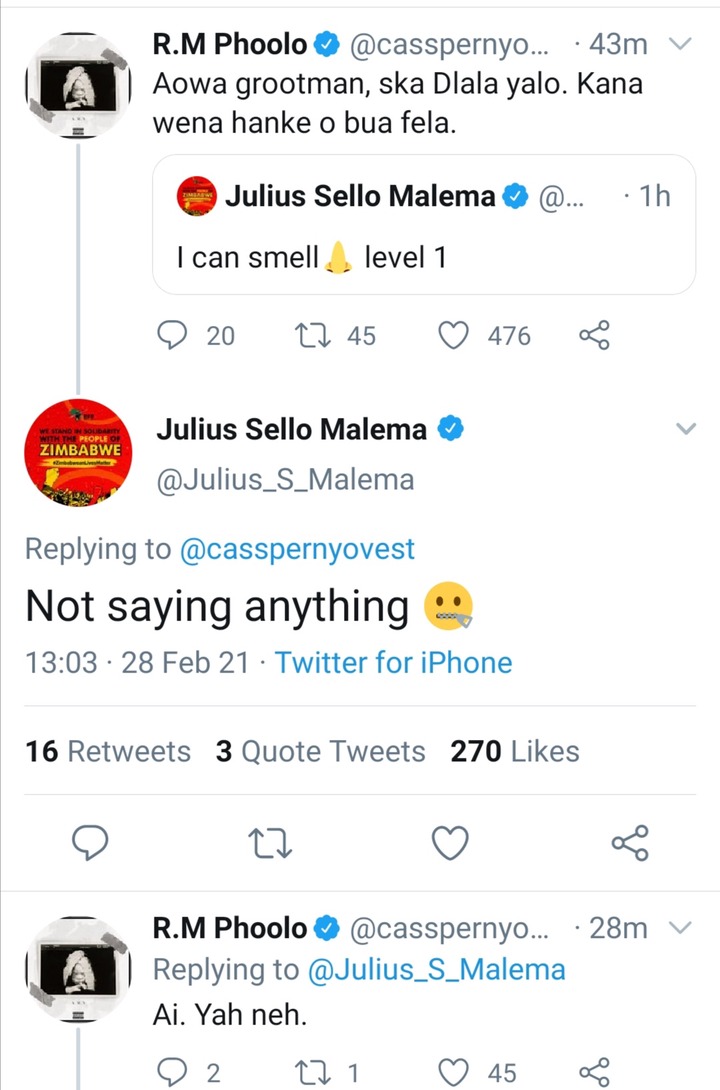 PHOTO: Twitter
Ordinarily, Ramaphosa hold meetings with the National Coronavirus Command Council (NCCC) and the cabinet over discussion with regards to the Covid-19 response strategy, but as of yet, he has held any such meeting.
Despite the Country receiving close to 160,000 vaccine doses, there is fear that if the economy is wholly opened, there might be a risk for a third wave of infections.
Do you think Malema has informants at Luthuli house or Union Buildings, or he is just making baseless predictions?
Comment, Like & Share
Kindly help us reach 6K Followers by Clicking The FOLLOW Button
Source:
https://twitter.com/Julius_S_Malema/status/1365965908989136896?s=19
Content created and supplied by: OnlineNewzBible (via Opera News )