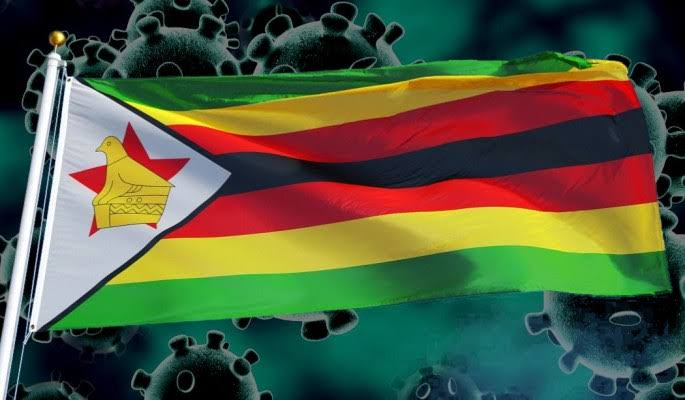 Its was great Monday evening for Zimbabwe in their fight against the Covid-19 as the number of fatalities decreased to only one.This becomes the lowest number of fatalities ever to Covid-19 related complications.
There was only one death recorded in Manicaland , taking the total number so far to 1441.The single death was a decrease from 4 recorded on Sunday evening.
The country recorded 66 new Covid-19 positive cases on Monday evening, up from 28 infections which were recorded on Sunday.
The total number of infections so far in Zimbabwe stands at 35 862 .Zimbabwe has 2205 active cases . Bulawayo recorded the highest number of new cases with 16 whilst Harare had 9.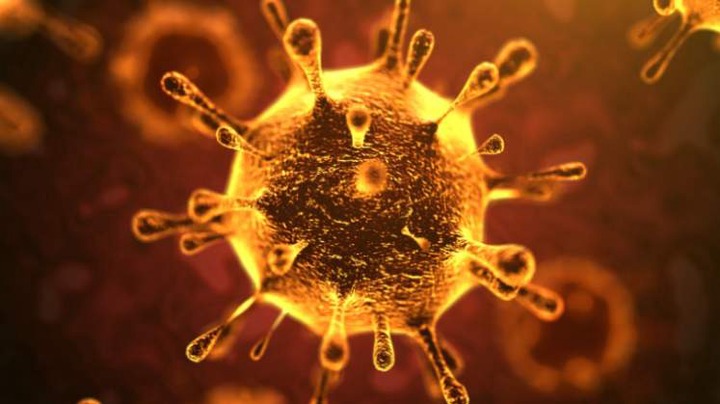 The recovery rate is now at 89.6 percent .It is great that the decision by Zimbabwean Government to place their country on lockdown is producing good results.The infections have since decreases just like the number of fatalities .
To put the icing on the cake , the country joined the rest of the world in the Covid-19 vaccine rollout .The rollout which is targeted at the frontline workers.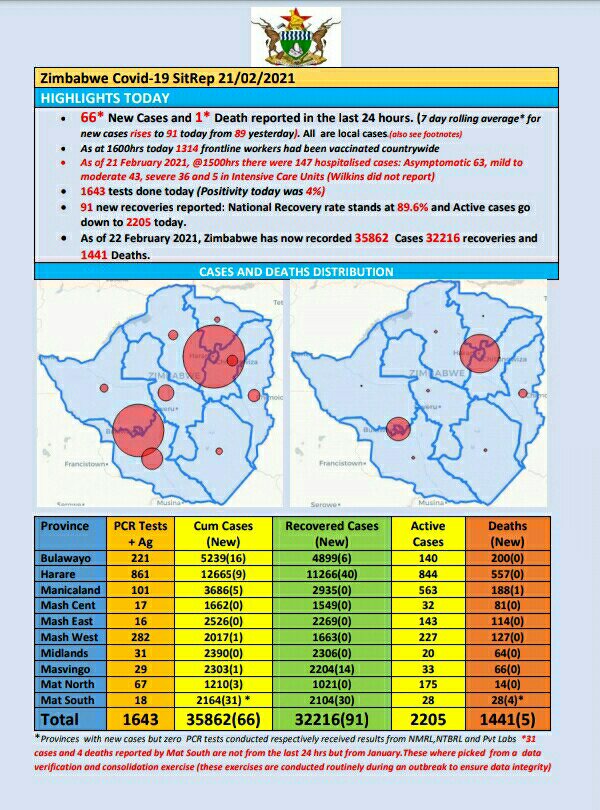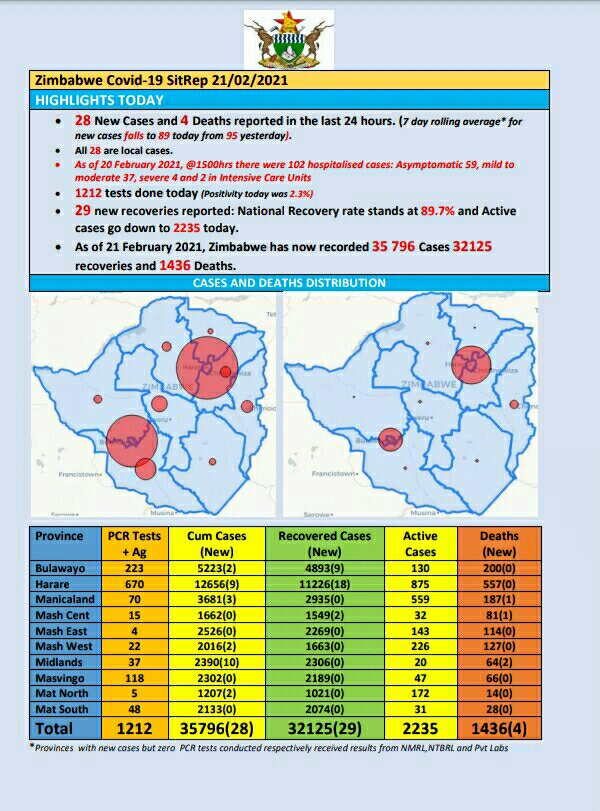 Content created and supplied by: Mahwira (via Opera News )