Democratic Alliance leaderJohn Steenhuisen says that the DA will be happy to be in an alliance with the ANC in the 2024 elections, but there is a catch: He will only work with President Cyril Ramaphosa and not David Mabuza. In essence, Ramaphosa will have to be running for presidency yet again in the elections for the DA to consider working with the ANC.
Source: https://www.timeslive.co.za/sunday-times/news/2021-02-28-id-work-with-cyril-not-david-mabuza-steenhuisen/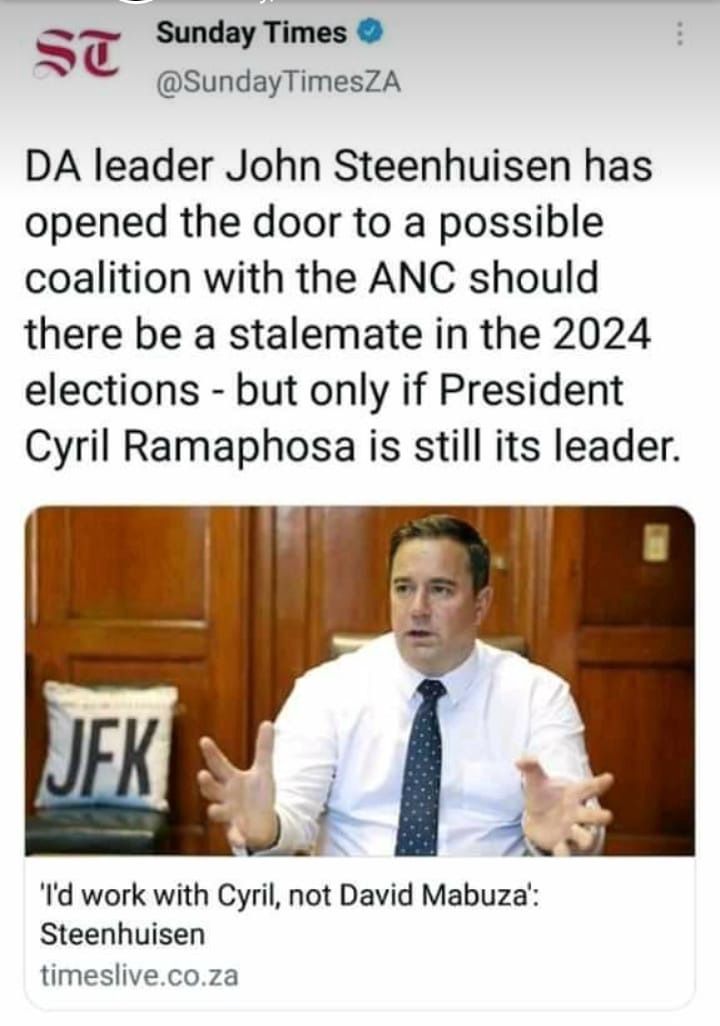 This suggests that the DA will vote for the president should he face the vote of no confidence.
This is a good move by the DA, afterall the ANC currently has political power. This means that the two political parties will give the liberal project yet another try. This is a good strategy but might only benefit the DA whose role seems to be splitting the ANC by using ANC liberals to form an alliance with the ANC.
Mmusi Maimane and Herman Mashaba seem not to be interested in any alliance, and this might have disastrous consequences for their political parties.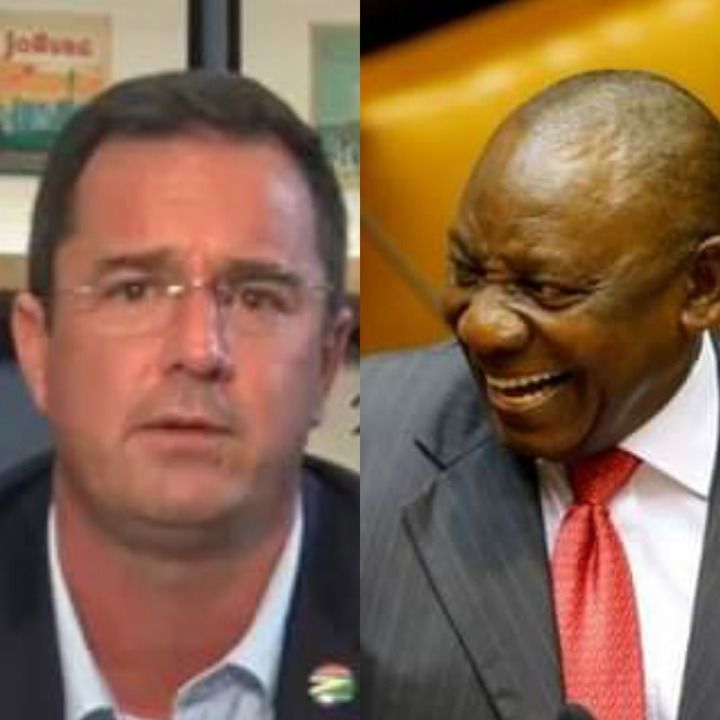 What is clear right now is that Steenhuisen would not consider this approach if it was not going to benefit his political party. Remember how the National Party was absorbed by the ANC at the end of apartheid? The same ANC can be absorbed by the DA at the end of the wasted years.
The question remains though, is the ANC interested in an alliance with the DA that might even split the soul of the ANC?
Most people on Tweeter can see through DA, that they are just hungry for power and nothing less. One tweep even said it is a strategy to 'split and rule by the DA'.
Source: https://twitter.com/SimonPGrindrod/status/1365976409764737024?s=19

A vote for the DA could be a vote for the ANC id the two parties agree to an alliance to 'take South Africa forward'. 2019 - Vote DA to keep the ANC out.. 2024 - Vote DA to keep the ANC in.
Content created and supplied by: Sasatjie (via Opera News )