There's hashtag now trending on social media platforms, particularly on Twitter: and the hashtag says " Blade must fall". And under this hashtag, many people who are on Twitter are articulating their reasons why Blade must fall. Apparently, what prompted the hashtag to trend, is the crisis that is looming in the higher education. It seems like some students are going to be excluded from their respective universities, because they can't afford to pay their tuition fees. There are plenty of reasons why some students are unable to pay their tuition fees: and one of the most important reason that is almost known by all people is that; South Africa is currently facing unemployment crisis.
The unemployment statistics of South Africa are very alarming. The unemployment crisis was very concerning long before the Corona Virus pandemic. The Corona Virus pandemic has worsened the unemployment in South Africa. It is fairly known that ever since the Corona Virus arrived in South African some time around March last year, things have been going on downward spiral. Many bread winners have lost their jobs. And this means many people's livelihoods will be greatly affected.
As already pointed out, there are so many reasons why students are unable to pay their tuition fees. However, all the reasons won't be enumerated in this article.
And one of the people who decided to weigh in on this " Blade must fall hashtag" is a lady who goes by the name of Andiswa on Twitter. Andiswa has tweeted something that has managed to capture the attention of majority people who are on Twitter.
In her own words, Andiswa said the following "I've never in my life seen or read about a communist leader that hates the poor like Blade Nzimande"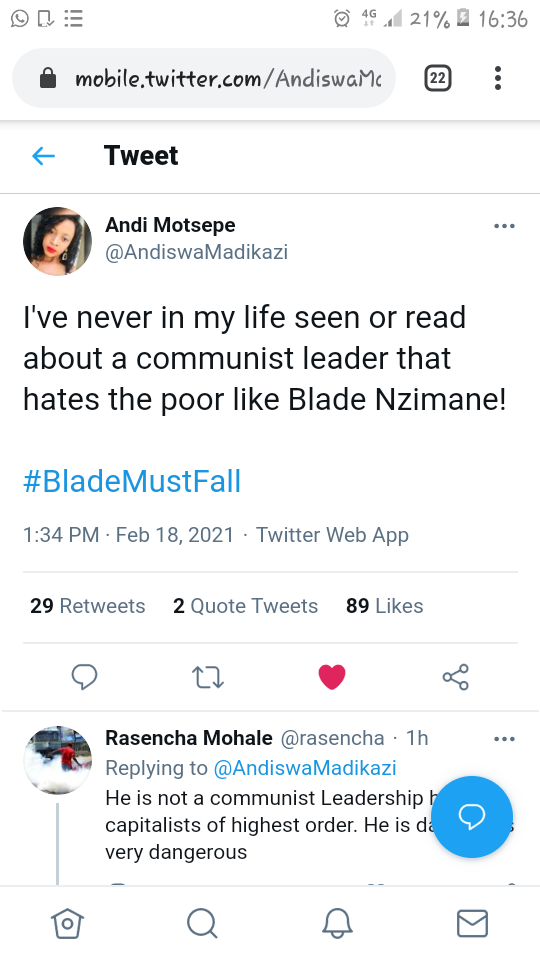 Here is the link to the Andiswa tweet:
https://mobile.twitter.com/AndiswaMadikazi/status/1362364893073207296
The picture below of Andiswa was taken from her Twitter account:
It is unfortunate that, one cannot quote all the comments that were made under this hashtag of "Blade Must fall". What one can say is that many people are concerned about their education.
Below is the screenshot of some of the tweets that fall under this hashtag:
1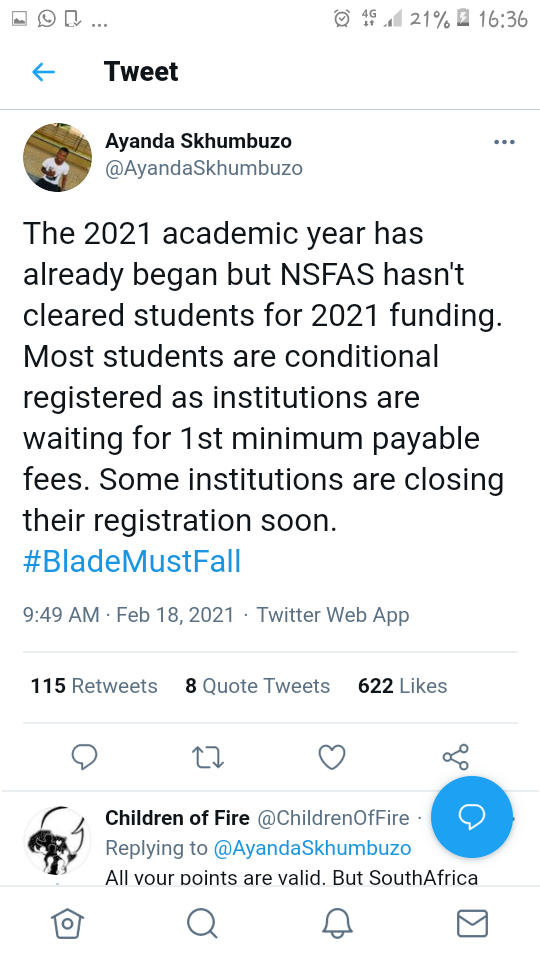 2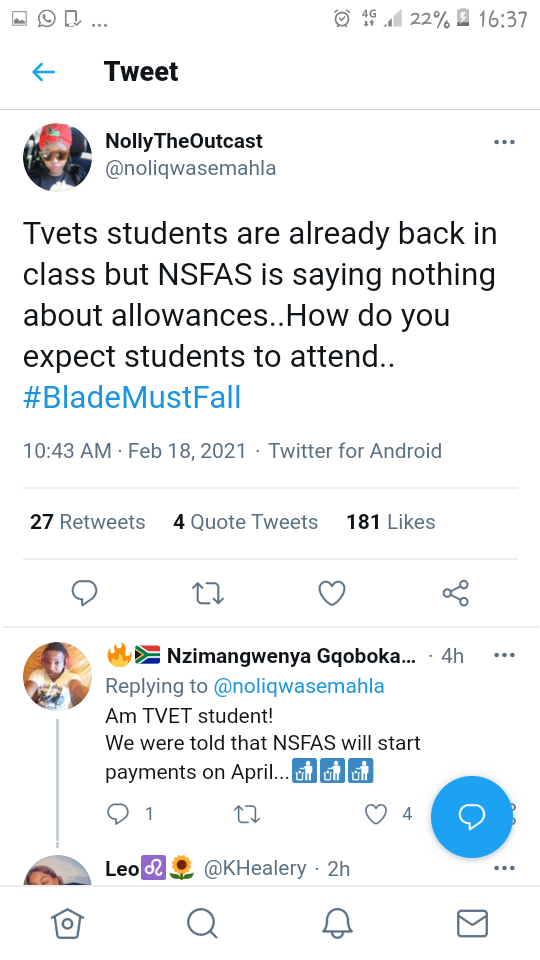 3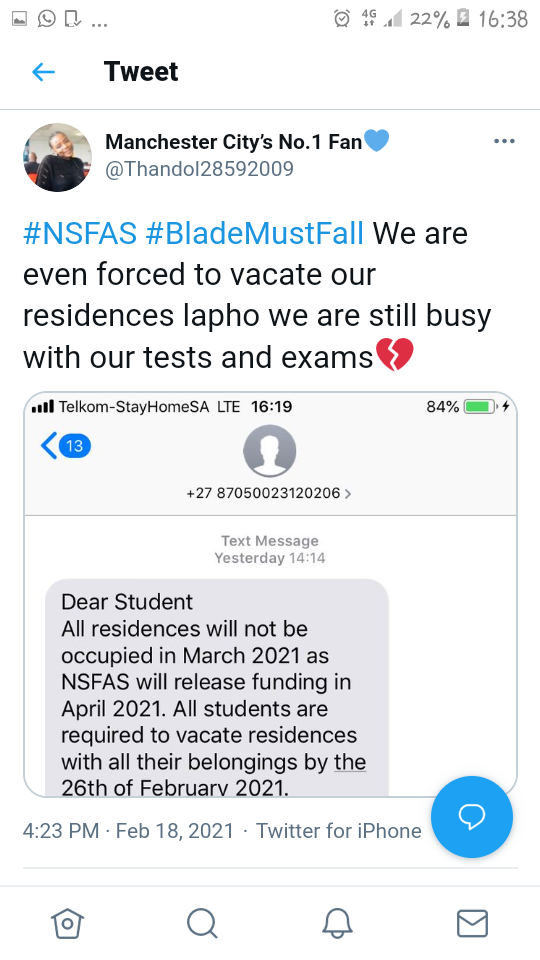 Content created and supplied by: Mighty101 (via Opera News )