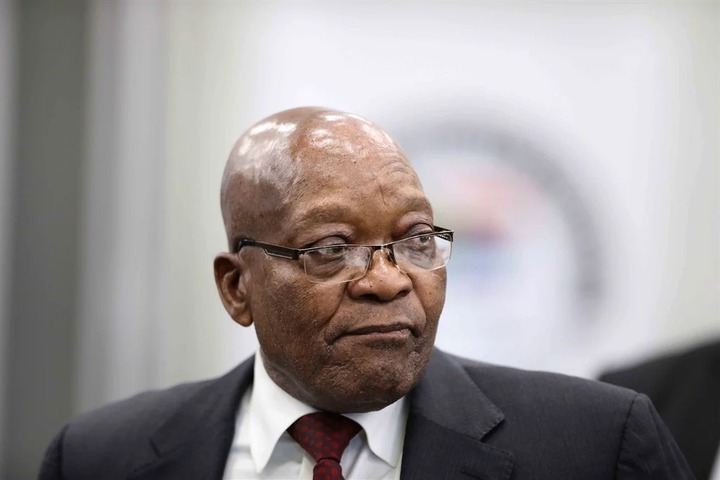 The African National Congress is set to hold a roundtable session on National General Council discussion papers on 21 February. The discussion will be led by Jeff Radebe. The panelists include former President Jacob Zuma, Dr Abba Omar, Advocate Lindiwe Maseko, Professor Steven Friedman and Dr Thozama April.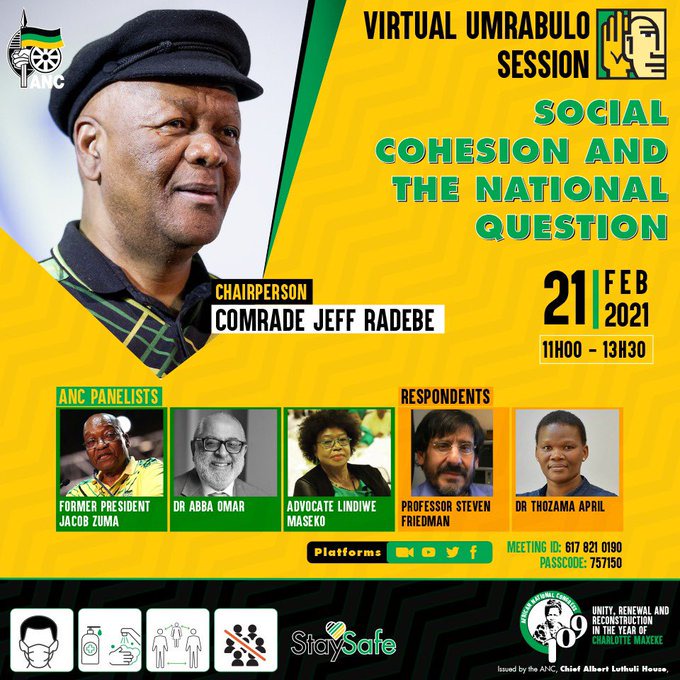 The people are angry that former president Zuma will be part of the panel. Zuma has recently made headlines when he said that he won't appear before the Zondo Commission and he is not afraid of being arrested and go to jail.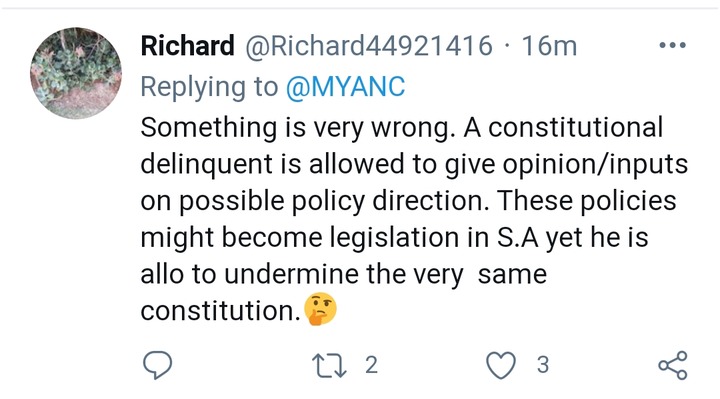 Richard said: "Something is very wrong. A constitutional delinquent is allowed to give opinion/inputs on possible policy direction. These policies might become legislation in SA yet he is allowed to undermine the very same constitution."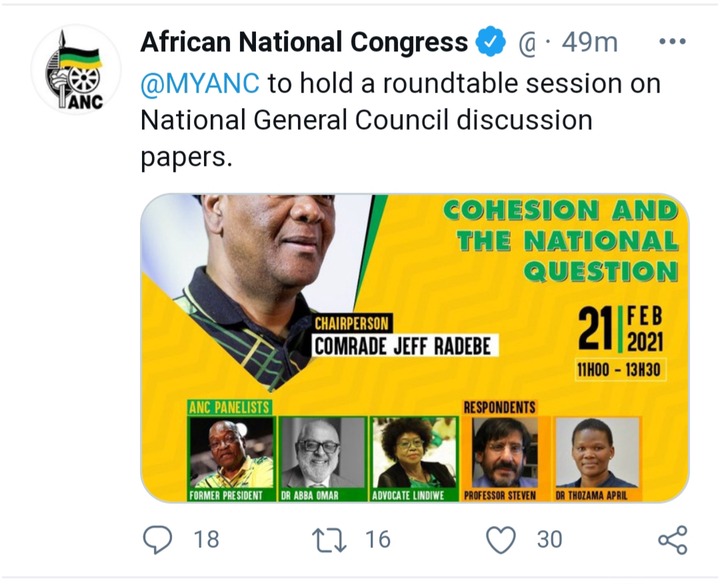 Even though he defied the Constitutional Court ruling compelling him to appear before the Zondo Commission, Zuma remains a member of the ANC and he must be included in all the processes of the ANC.
Do you think the former President should be allowed by the ANC to be part of these discussions even though he is refusing to appear before the Zondo Commission?
Source: https://mobile.twitter.com/MYANC/status/1362839633952923655
Content created and supplied by: News17 (via Opera News )