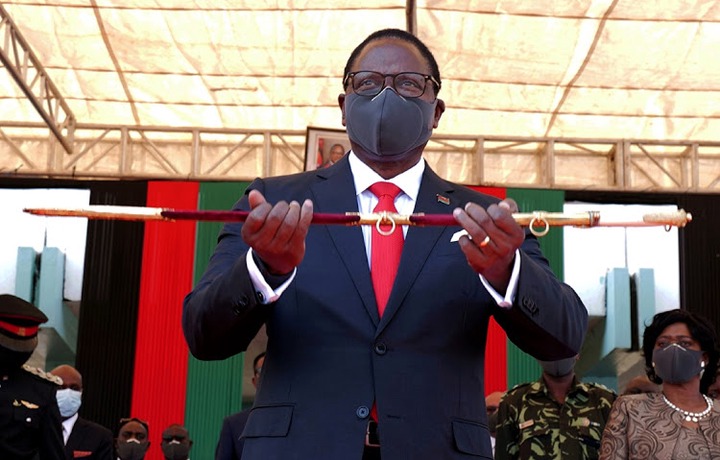 Unexpectedly , the Malawi government lost two official due to COVID-19 pandemic. The disease has put more threat on the Malawi citizens. With regard to the SowetanLive news source the deaths came after the cabinet meeting and other gatherings attended by politicians over the Christmas period. The two ministers died on Tuesday, the government spokesperson confirmed that they have passed on. May their soul rest in peace.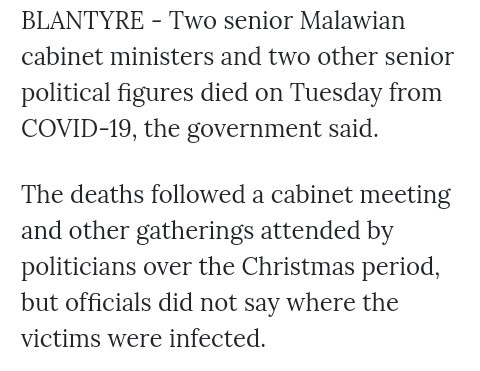 Local Government Minister Lingson Berekanyama and Transport Minister Sidik Mia have succumbed to the COVID-19 disease. A three days mourning period was declared by the government. Two more deaths counts of politicians who attended the same gatherings with the officials have were reported. Recommendations of doing a COVID-19 test on all those who attended the meeting is advisable.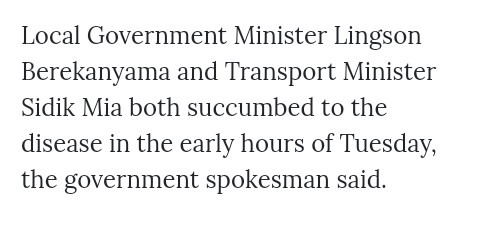 Positive Attitudes on the current disease is important. African leaders must lead by example. They should wear their masks, wash hands or sanitize , keep social distance, isolate and quarantine. An injury for one in Africa is an injury to all. Our boundaries are not properly controlled. Migrants move in and out illegal between countries. Irresponsibility will kill us all. Hope South African government will look at this matter carefully because many migrants are coming to South Africa.
All biggest efforts of curbing COVID-19 in South Africa are threatened by illegal migration. Our neighbouring country are not taking COVID-19 seriously. Some of the leaders of Africa are blamed today for not wearing masks and ate still shaking hand with others. Let's keep our houses in order.
Please comment in the box below, like and share this article to people you know. Thank you.
Reputable Resources:
"Malawi Coronavirus: 9,400 Cases and 254 Deaths - Worldometer" https://www.worldometers.info/coronavirus/country/malawi/
"Two Malawian ministers die of Covid-19 on same day | Africanews" https://www.africanews.com/2021/01/12/two-malawian-ministers-die-of-covid-19-on-same-day/
Content created and supplied by: [email protected] (via Opera News )