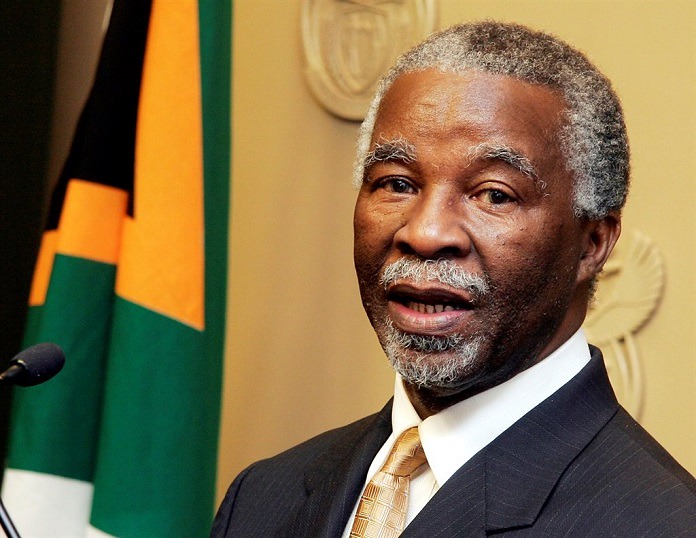 Mbeki"/>image source
Thabo Mbeki is one of South Africa's most readily known figures at the present. Mbeki, a well-known politician, was President of South Africa from 16 June 1999 until 24 September 2008. He is now 79 years old. He made indelible footprints in South African political history during the height of his political career, and will be remembered as the country's second black president, succeeding Nelson Mandela, the iconic South African anti-apartheid revolutionary and the country's first black head of state.
During his presidency, Mbeki was lauded for his accomplishments, which included growing the South African economy at a 4.5 percent annual rate, transforming the country into a focal point of African growth, and significantly expanding the Black middle class through the implementation of Black Economic Empowerment. However, he faced criticism for flaws such as his contentious HIV/AIDS position and other problems, which threatened to lower his popularity rating. Thabo Mbeki is a well-liked figure in South Africa, and he is regarded as one of Africa's most powerful politicians, having managed to establish South Africa as a regional power broker.
Thabo Mbeki Is Still Involved In Politics Long After Stepping Down As President
Thabo Mbeki announced his resignation on September 20, 2008, after over ten years in leadership and with only nine months left in his second term. After being recalled by the National Executive Committee of his party, the ruling African National Congress, the ex-president resigned from office (ANC). Mbeki was recalled by the ANC when a High Court judge, C. R. Nicholson, found that he had improperly interfered in the National Prosecuting Authority (NPA). Even though the Supreme Court of Appeal unanimously overruled Judge Nicholson's judgment on January 12, 2009, Mbeki's resignation persisted.
Following Thabo Mbeki's departure as President of South Africa, he kept silent for a while and refused to participate in party politics, claiming that the party's primary ideals at the time were incompatible with his. In recent years, though, the former president has become much more vociferous criticizing the way the South African government is conducted. He has made significant contributions to South African public policy, a move that has been widely appreciated by many South Africans who are eager to see where this would lead.
Thabo Mbeki is notorious for being harshly critical of his successor, Jacob Zuma, and for lambasting the former president whenever the opportunity arose. Mbeki lambasted Zuma in parliament in 2015 when the latter dodged a question, causing unprecedented pandemonium in the hallowed halls and being labeled a national shame. Mbeki believes Zuma should have personally responded to the questions posed to him, including when he will reimburse the millions of rands allegedly spent on security upgrades at his private property with public cash.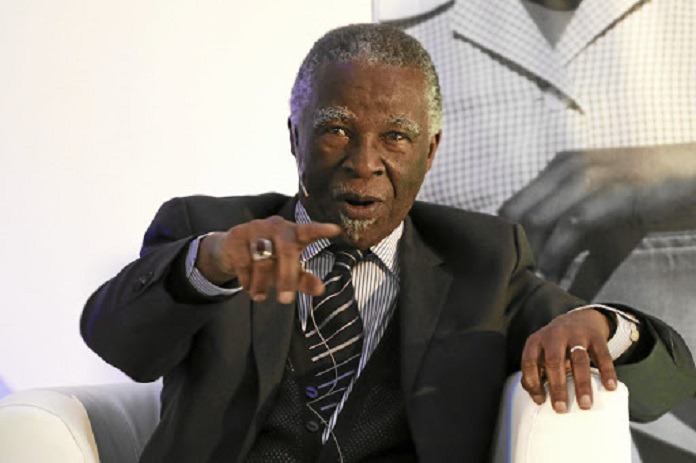 Thabo Mbeki
Thabo Mbeki also called on ANC Members of Parliament to vote against Zuma in a vote of no confidence in 2017. Mbeki asked MPs to vote in the best interests of the people rather than their own political party. His remarks came as the South African parliament was about to discuss a motion of no confidence against Zuma. Mbeki's rebuke of Zuma was very moving. It also demonstrated that he was paying careful attention to what was going on in the country and was willing to speak up.
Thabo Mbeki spoke out against the ruling party in 2018, accusing them of becoming "a black party." After the party decided to expropriate white-owned land without compensation, he made the widely reported remarks. The ANC had stated that it would pursue a program to combat racial disparities in land ownership. Mbeki, on the other hand, did not agree and spoke out against the party's actions.
Thabo Mbeki surprised political observers in 2021 by giving a series of speeches and releasing documents and suggestions on the state of the nation, governance, and land reform. Mbeki was harshly critical of the ANC, reiterating his vocal opposition to corruption in the process. His remarks were a clear hint that the gentleman was not ready to retire from politics long after his term as president had ended.
Mbeki Is Revered As A Skillful Peace Mediator
Thabo Mbeki has worked tirelessly to bring peace to many sections of the African continent that have been plagued by crises since stepping down as South Africa's number one man. Many people believe him to be a consummate statesman because of his efforts to bring peace to countries torn apart by crises.
Soon after leaving office, the former president was named as the African Union's principal negotiator for resolving the Sudan-South Sudan conflict. He leapt into action right away, gathering all of the parties involved to negotiate peace treaties and find a peaceful solution that would bring the two warring nations together. Mbeki declared in 2012 that Sudan and South Sudan have agreed to a non-aggression treaty.
Thabo Mbeki was also approached in 2021 to assist in the facilitation of peace talks between the government and civil society in Eswatini, a Southern African republic. The government of Eswatini and civil society were at odds, and an immediate solution was required. Eswatini had already seen four days of violent protests against the absolute monarchy when Mbeki was contacted to assist arrange peace negotiations. However, it is thought that when Mbeki was approached, he stated that he would only accept to participate in the negotiations if the Southern African Development Community was in charge of the entire process (SADC).
Since stepping down as president, Thabo Mbeki has been a strong advocate for peace negotiations. The former president has actively mediated in African affairs, particularly in the Democratic Republic of Congo (DRC), Burundi, and the Ivory Coast, among others.
Thabo Mbeki Joined Politics At A Very Young Age
Mbeki has been interested in politics since he was old enough to distinguish between left and right. He was born to activists who wanted to fight injustice at a period when black people were oppressed by the dreadful apartheid government. Mbeki was named after his father, Govan Mbeki, a South African politician and communist. He was also a leader of the African National Congress and the South African Communist Party. In fact, he was so deeply involved in anti-apartheid activities that, during the Rivonia Trial, he was sentenced to prison with Nelson Mandela and other notable South Africans on terrorist and treason charges.
Epainette Mbeki, Thabo Mbeki's mother, was an activist and a member of the Communist Party of South Africa. She was revered because she fought alongside her husband for equality. Both of his parents were teachers in addition to being campaigners. They also took part in feeding programs for the disadvantaged. Mbeki has always portrayed himself as someone who was "born into the conflict" because of his parents' activity. As a result of his father's early exposure to politics, it was natural for him to enter politics at a young age.
Thabo Mbeki joined the ANC Youth League in 1956, when he was 14 years old, after a brief stint with the Trotskyist Unity Movement's Society of Young Africans (SOYA). Mbeki became involved in student politics throughout his high school study at Lovedale College, despite his youth at the time. Three years later, a student strike at Lovedale College was led by Mbeki, who was about 17 years old at the time. He was expelled from school as a result of the strike. Mbeki resumed his studies at home and stayed involved in the ANC following that.
Following his A-level exams, he enrolled as an external student at the University of London to pursue an economics degree. The ANC was outlawed in South Africa shortly after, but Mbeki, who was so committed to the revolutionary party, became involved in underground activities in the Pretoria-Witwatersrand region. Thabo Mbeki also rallied students to the ANC's demand for a stay-at-home protest to mark South Africa's transition to a republic.
Thabo Mbeki was chosen secretary of the African Students Association in December 1961, when he was about 19 years old. In terms of action and politics, it was evident that he was following in his father's footsteps. On the ANC's orders, he was compelled to flee South Africa the next year.
Thabo Mbeki Went On Exile For 28 Years
In 1962, following the ban of the ANC in South Africa, Thabo Mbeki was advised by the party to go on exile as that was safer for him. Shortly after, Mbeki and a group of comrades sneaked out of South Africa disguised as a football team. Mbeki eventually landed in London where he initially stayed with Oliver Tambo, the revered anti-apartheid activist who would later be elected the longest-serving president of the ANC.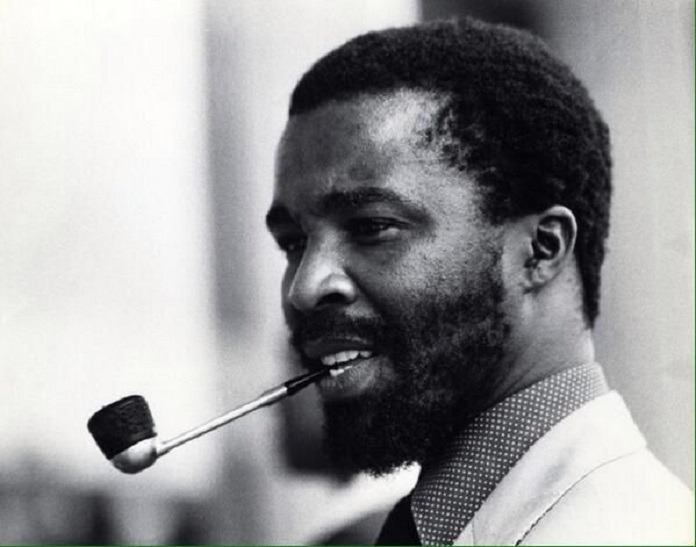 A young Thabo Mbeki
Thabo Mbeki studied economics at Sussex University in London and graduated with a master's degree in 1966. He became the first black South African to earn a distinction in economics in this way. Mbeki was elected to the Student Union Committee while at university and became one of the 28 signatories to a petition in support of "Spies for Peace," a paper that revealed classified information about the United Kingdom's plans for civil defense and government in the event of a nuclear strike.
Thabo Mbeki rose quickly through the ranks of the African National Congress (ANC) in the late 1960s, and was admired for his work ethic and commitment to the cause. From 1967 until 1970, he worked full-time for the ANC in London. In the next year, 1971, he went to the Soviet Union for military training. Mbeki's military background was viewed as critical if he was to be acknowledged as a leader. He went on to serve as the assistant secretary of the ANC's Revolutionary Council in Lusaka, Zambia, the following year. He became the youngest member of the ANC National Executive Committee in 1975, at the age of 33, and the political secretary to ANC President Oliver Tambo in 1978.
Thabo Mbeki rose through the ranks of the African National Congress (ANC), and in the 1970s, he was dispatched to various African nations, including Botswana, Nigeria, and Swaziland, to deal with black youths who had fled South Africa. Mbeki would eventually play a key part in the discussions that led to the ANC and South African President F.W. de Klerk reaching an agreement. In fact, Mbeki led the ANC team to secret discussions with the South African government in 1989, when he was 47 years old. It's worth noting that it was these conversations, in which Mbeki took part, that led to the ratification of a new interim constitution, which effectively ended apartheid's dominion.
Return To South Africa
The ban on the ANC was repealed in 1990, roughly 28 years after Thabo Mbeki went into exile. Mbeki, who was roughly 48 years old at the time, returned to South Africa as a result of this development. It was a happy time for Mbeki, who was eager to return home and continue working for the ANC at home.
Thabo Mbeki was elected to succeed the ill Oliver Tambo as ANC chairman in 1993, three years after his return to South Africa. Thabo Mbeki was quickly endorsed by the African National Youth League for the role of ANC Deputy President.
Mbeki Became President Of South Africa At Age 56
President Nelson Mandela appointed Thabo Mbeki as South Africa's deputy president in 1994, when he was 52 years old. On May 10, 1994, he was sworn in as the country's Deputy President, a position he held for the next five years, until Nelson Mandela's death in 1999. Mbeki played a key role in the day-to-day operations of the country's first multiracial government as Deputy President. He succeeded Nelson Mandela as president of the African National Congress (ANC) in 1997, at the age of 55.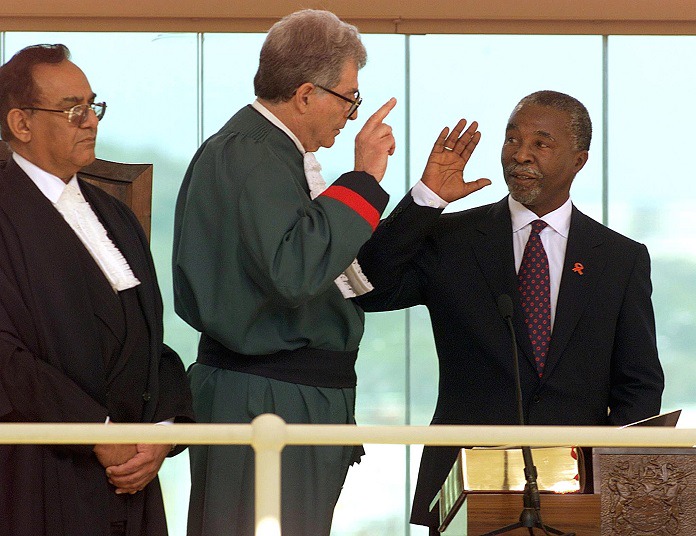 Thabo Mbeki being sworn in as President in 1999
After completing his first term as president, Nelson Mandela retired from politics in 1999. Following this, Thabo Mbeki ran for president and was elected after the ANC won statewide elections in June. Thabo Mbeki was sworn in as President of South Africa on June 16, 1999, two days before his 57th birthday.
Mbeki was re-elected for a second term in April 2004 after concluding his first term, and he remained as president until September 24, 2008, when he resigned with only nine months left in his second term. He had been in power for almost ten years and had won the hearts of many South Africans during that time.
There Were Rumors That The Politician Was Dead
On several occasions, Thabo Mbeki has been embarrassed by false rumours regarding his death. The news of the former president's death went viral in 2016. The report first surfaced on a shady website, which said Mbeki had died following a brief illness. Many media sources quickly accepted the tale as true and began to cover the news. Mbeki was allegedly proclaimed dead on arrival at the hospital where he was brought after becoming ill, according to certain news outlets.
The Thabo Mbeki Organization in Johannesburg, on the other hand, promptly released a statement rejecting the widespread claims. The foundation expressed disappointment that even media sources that were meant to be more responsible were publishing the false news. The speaker continued by stating unequivocally that Thabo Mbeki was alive and well. It also established that Mbeki was involved in African Union peacekeeping missions.
As if the 2016 event wasn't bad enough, another story said Thabo Mbeki was dead in 2021. Mbeki's death rumors became viral after a WhatsApp message purporting to be from News24 was disseminated. The alleged News24 journalist claimed in the mail that the former president died of Covid-19 after battling the infection for four days. Mbeki's wife, Zanele Dlamini Mbeki, was said to have confirmed the news and that Mbeki died at home while being treated for COVID-19, according to the message.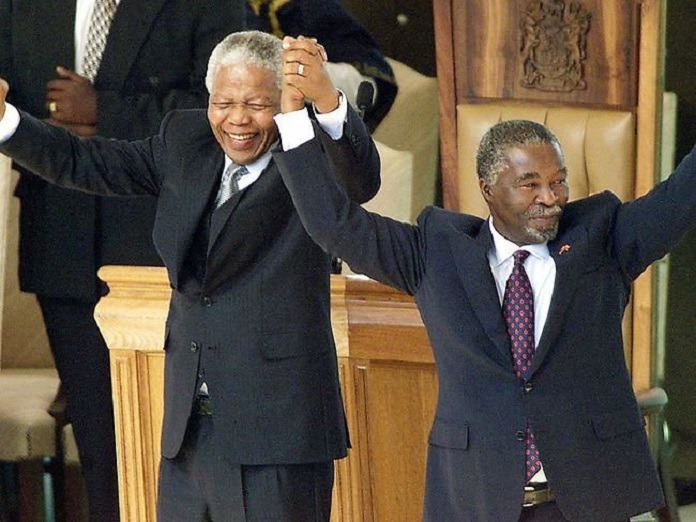 Nelson Mandela and Thabo Mbeki
The WhatsApp post was widely shared, and many people believed the false news about Mbeki's death. The Thabo Mbeki Foundation eventually had to release a second statement denying the story. The foundation denied the allegations and stated that the former president was in wonderful health. Thabo Mbeki is still alive and well at the present.
Source: www.answersafrica.com
Share this unique article across all social media platforms and please don't forget to maintain social distance, wear your face masks, wash your hands regularly with sanitizer for prevention is better than cure.
Thanks for reading, the topics covered here are available for positive progress and critical assessments. Please do well to drop a comment below and share the article with as many as possible as possible
Content created and supplied by: josethewriter (via Opera News )
Opera News is a free to use platform and the views and opinions expressed herein are solely those of the author and do not represent, reflect or express the views of Opera News. Any/all written content and images displayed are provided by the blogger/author, appear herein as submitted by the blogger/author and are unedited by Opera News. Opera News does not consent to nor does it condone the posting of any content that violates the rights (including the copyrights) of any third party, nor content that may malign, inter alia, any religion, ethnic group, organization, gender, company, or individual. Opera News furthermore does not condone the use of our platform for the purposes encouraging/endorsing hate speech, violation of human rights and/or utterances of a defamatory nature. If the content contained herein violates any of your rights, including those of copyright, and/or violates any the above mentioned factors, you are requested to immediately notify us using via the following email address operanews-external(at)opera.com and/or report the article using the available reporting functionality built into our Platform See More