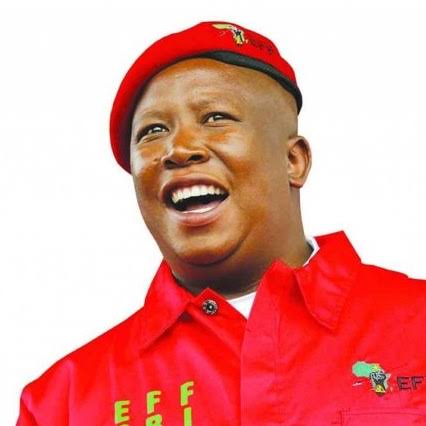 Birthday Messages have been pouring in for the EFF leader Julius Malema since Monday. Julius Malema is one of South African top political heavyweights, it is no surprise to find people across the country celebrating the birthday of him. He has been part of South African Politics for years now. Many people came to know about Julius Malema during the time when he was still the ANC youth president. Already, South African people on Twitter have dedicated a hashtag to him. And the Hashtag reads as follows " Malema turns 40". For those who might not be aware, today, Julius Malema turns 40 years old.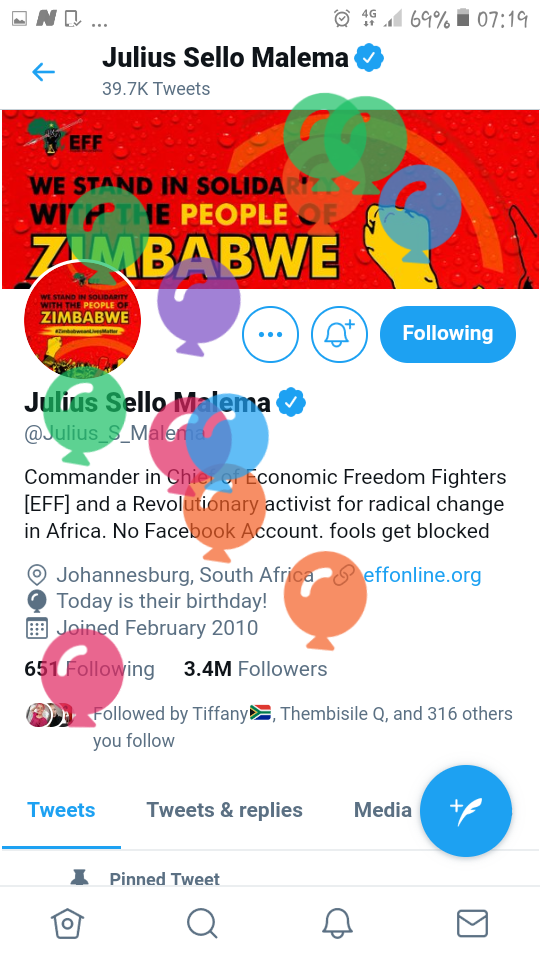 On social media platforms, people are talking about the birthday of Julius Malema. And some people have reacted differently to the birthday of Malema. His oratorical skills have made many ordinary South African people to fall in love him. It is not an exaggeration to say that most people always look forward to Julius Malema's addresses.
Julius Malema has greatly transformed South African Political landscape. It is no wonder, then, someone tweeted that they would like to thank the ANC for having expelled Julius Malema. It is common Knowledge that Julius Malema was expelled from the ANC. Even people who are not particularly interested in politics fairly know that he was expelled. And things have been different since that day.
And below is the screenshot of the tweet, where an individual thank the ANC for having expelled Julius Malema: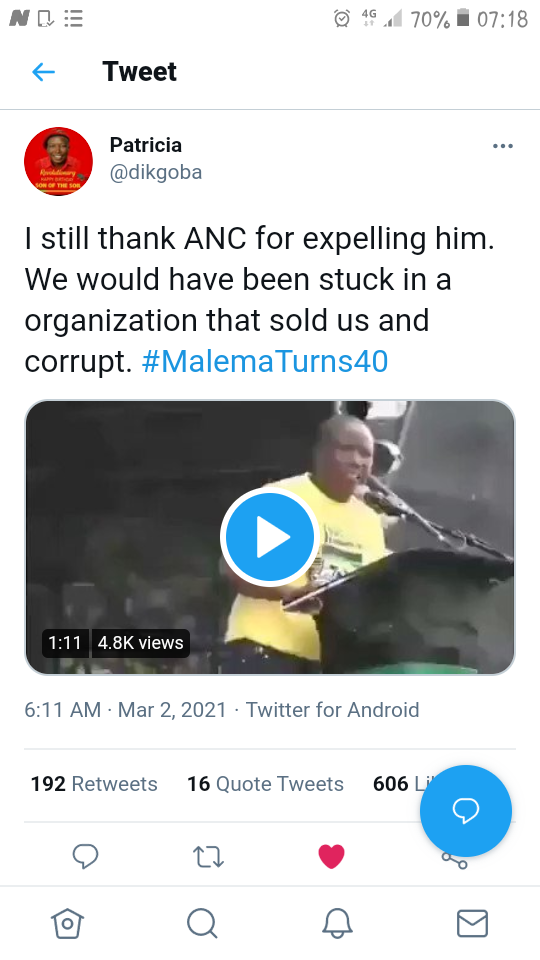 As already alluded above, many South African people have sent different birthday messages to Julius Malema. However due to space limitation, only few screenshots will be shared: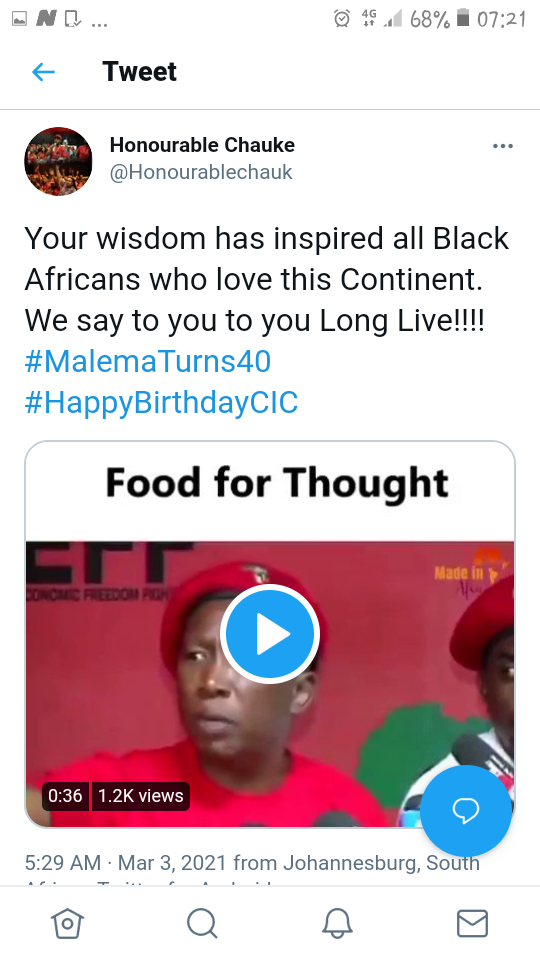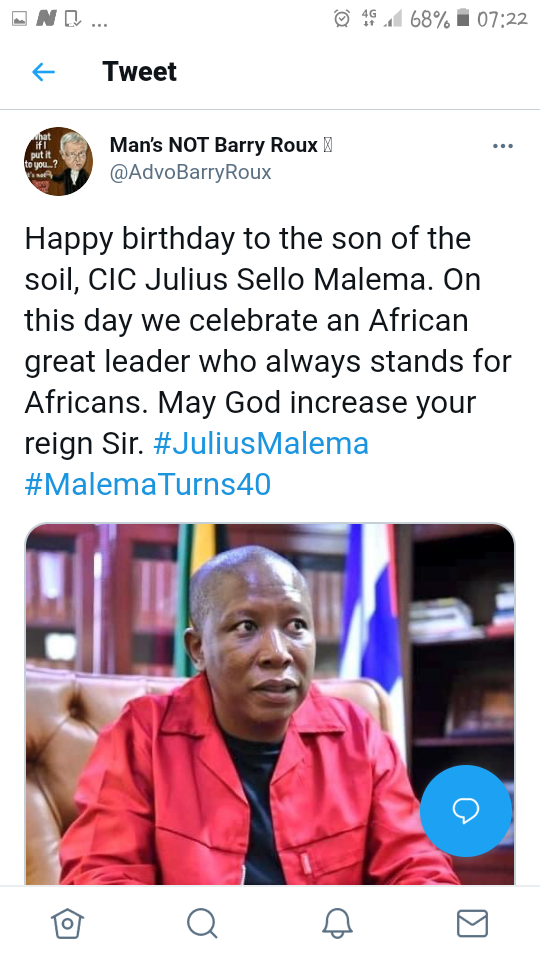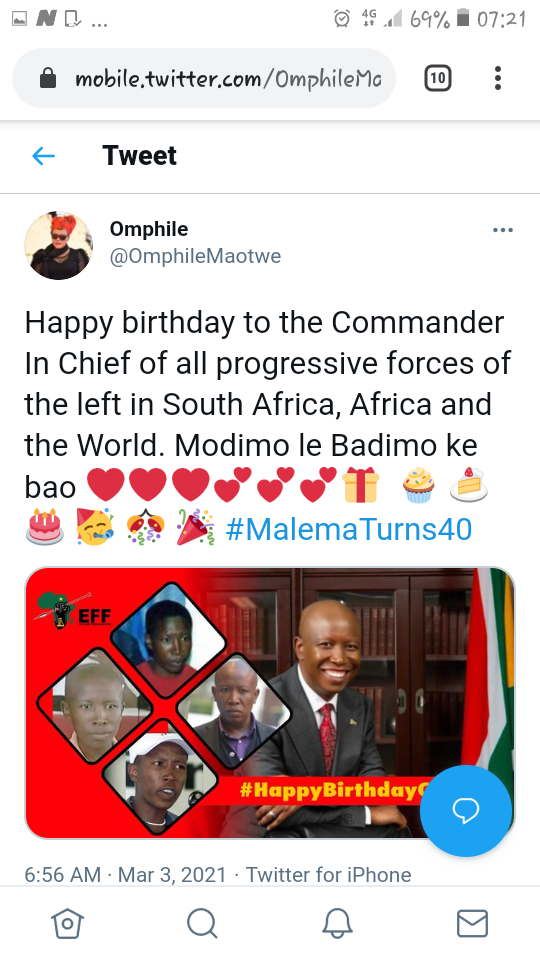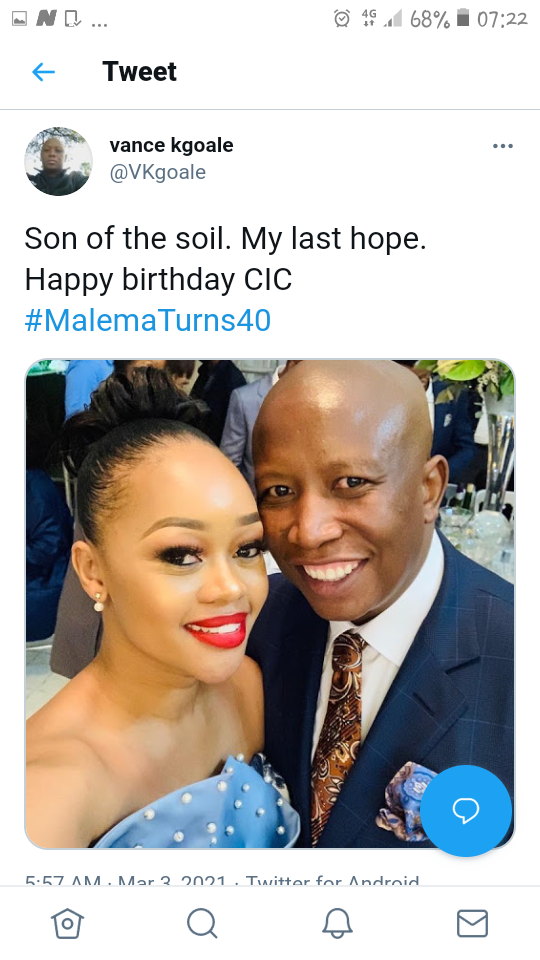 Content created and supplied by: Mighty101 (via Opera News )