The Zondo Commission was all set to hear Eskom evidence from Anoj Singh, the former Chief Financial Officer of Eskom. This was in relation to a R659 million payment from Eskom to Tegeta, a company owned by the Guptas.
Pule Seleka, the evidence leader at the commission, told the Commission that Singh was expected to give evidence to the commission which relates to his secondment from Transnet to Eskom, Eskom contracts given to Mckinsey and Trillian and the R659 million transaction from Eskom to Tegeta.
However, things did not go as planned. According to citizen.co.za, Singh's legal representative Anneline Van De Heever told Zondo that her client was not ready to give any evidence which relates to Eskom.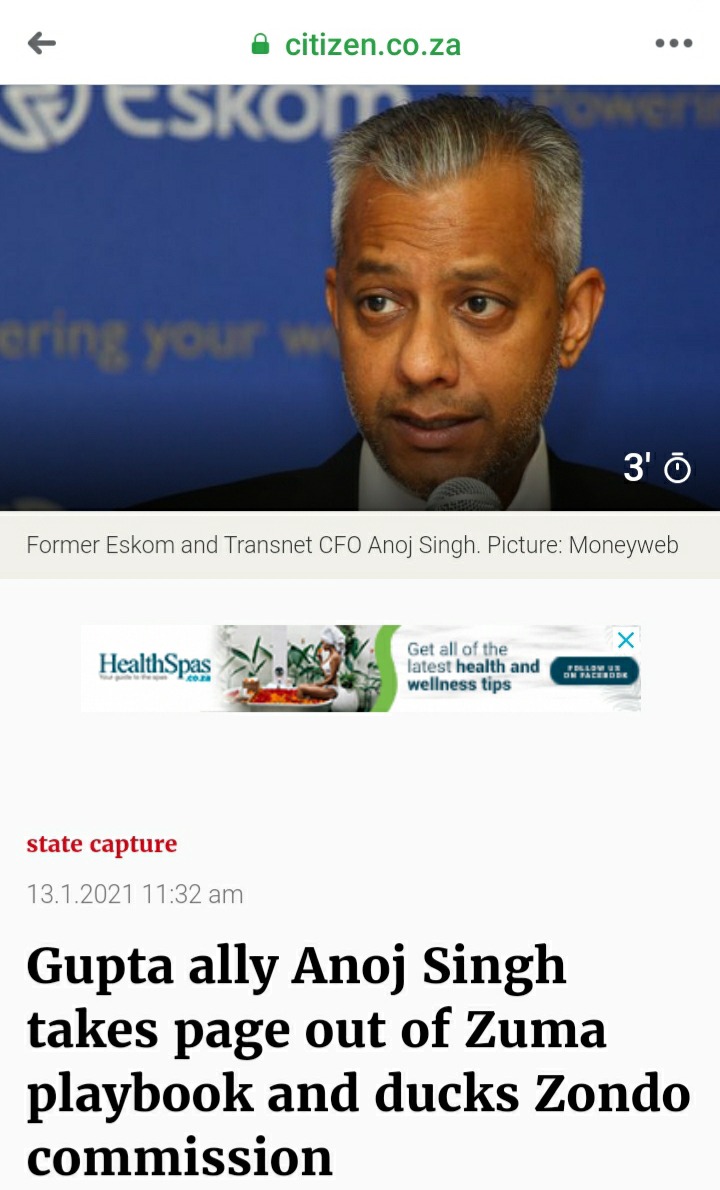 An affitdavit that was supposed to outline evidence which Singh was to submit was non-existent, instead, the only affitdavit submitted in the morning explained that Singh was not ready to submit evidence to the commission and the reasons why.
Deputy Chief Justice Raymond Zondo was not impressed, saying this is a waste of time as there are many witnesses who are still expected to give their evidence.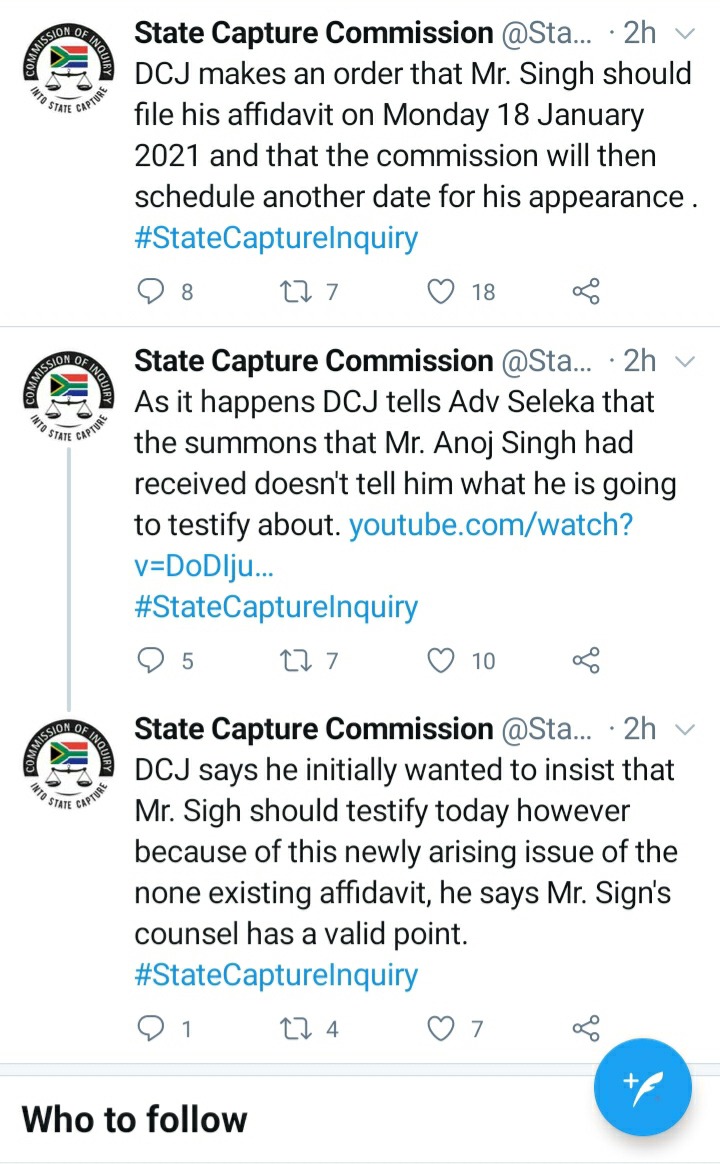 Seleka said that he wrote a letter to Singh's attorney about the issues that were to be covered in the evidence. He added that Singh was opportunistic, and Singh's argument for a postponement does not rely on the summons which offended Zondo.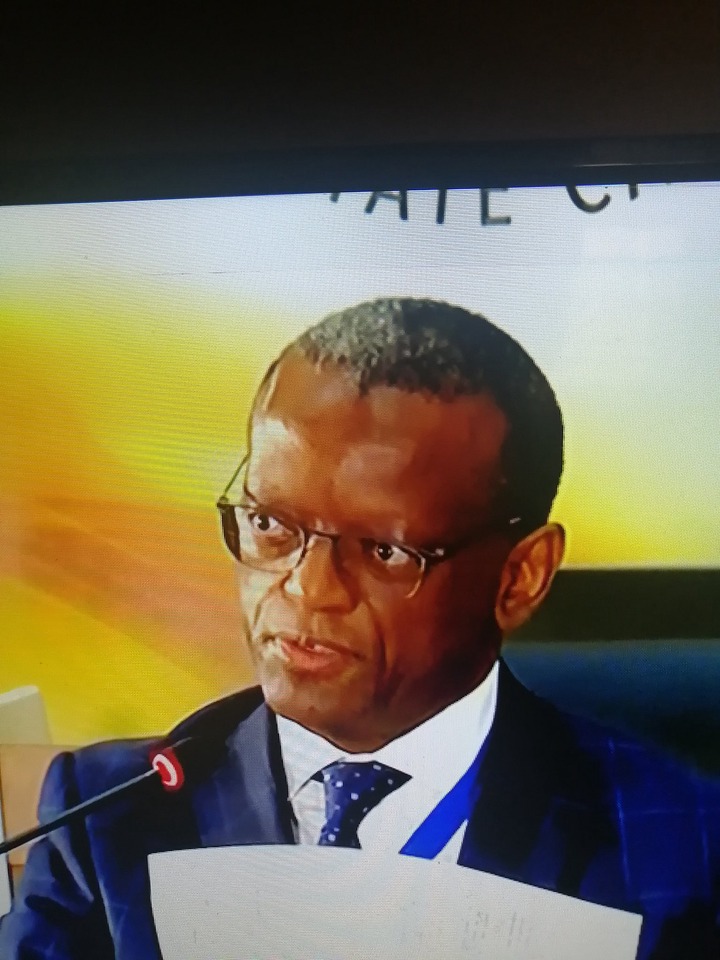 In essence, Seleka's legal team referred to a non-existent affidavit in their summons to Anoj Singh.
Zondo told Seleka that he cannot insist that Singh appears before the commission today and force him to give evidence whereas there is non- existent affitdavit or defective summons, as summons that Singh received did not explain what he was going to testify about. He told Seleka to ensure that the summons for Singh's next appearance are not defective.
He then postponed Singh's evidence appearance, and Singh should file his affitdavit by the 18th January 2021 and he will be given another date to appear at the Zondo Commission.
Deputy Chief Justice was furious. He was let down by the commission's legal team because they did not properly do their job.
Content created and supplied by: Sasatjie (via Opera News )