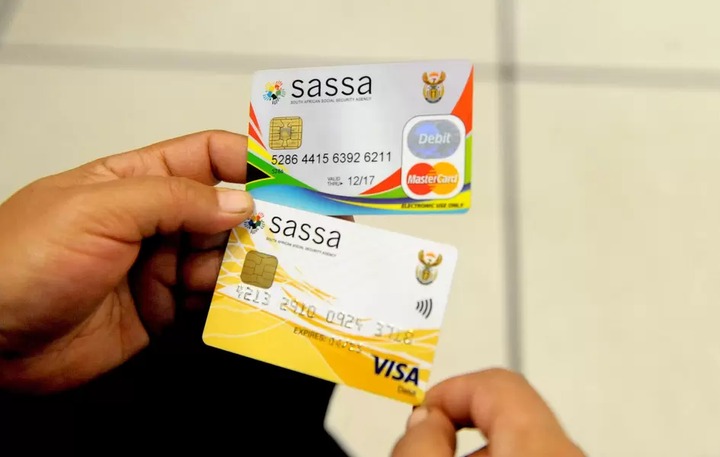 As we all know that on the 31st of January the Social Relief Grant was supposed to end, but yesterday during the state of the nation address the president has decided to extend the grant because they're a lot of people who are heavily affected by the pandemic. This grant is for those who are affected by the pandemic who are not receiving any sort of income. At least for the next 3 months beneficiaries are going to get a lot of help from the government.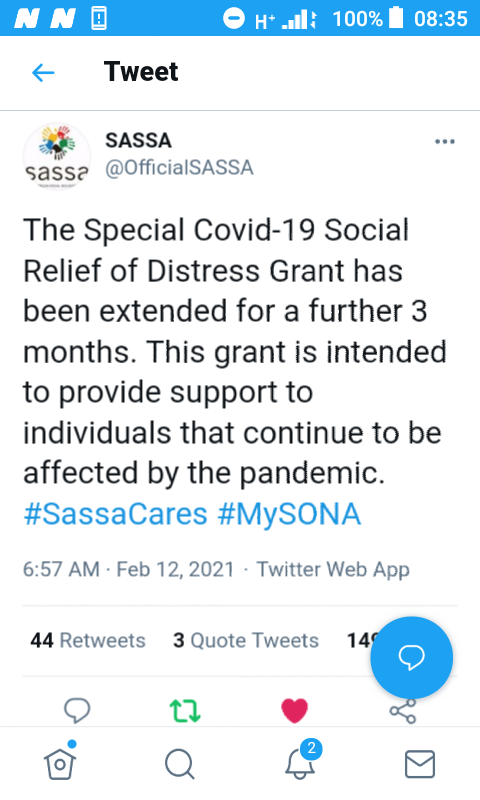 The people of South Africa are of the opinion of that the grant has been in existence for a while now, almost a period of 10 months beneficiaries they only ask the South African Social Security Agency, to at least give the beneficiaries a proper date just like any other grant, because based on the current payment system any time is tea time.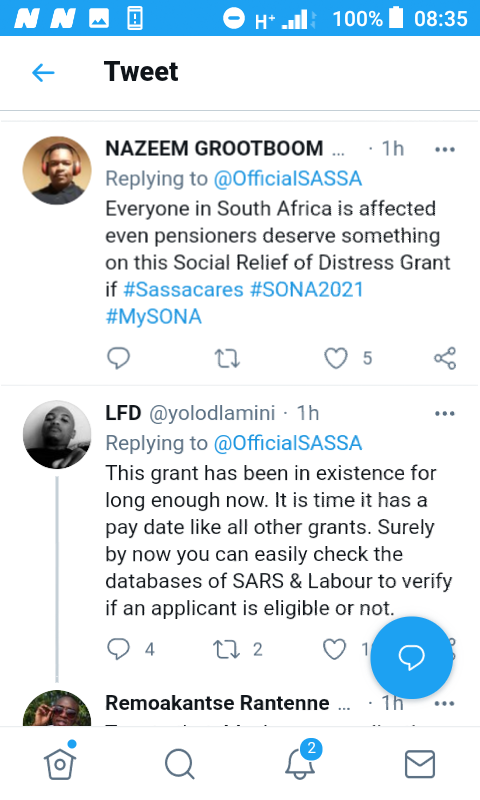 We know that R350 is not much but the beneficiaries are really excited, because this money is playing an important role in their lives, if you would like to know a certain information regarding the R350 grant you're more than allowed to leave a comment.
Sources:
Twitter
Content created and supplied by: Zintle_Speelman (via Opera News )