Duduzane is not a politician he is a overnight billionaire due to his father's connections . He speaks good English and have good looks but he doesn't match Julius Malema politically and Julius Malema doesn't match Duduzane financially.
Duduzane Zuma can actually articulate, he is very calm and can get massage across. Malema becomes very emotional, shouting is not debating. Duduzane would actually crush the shouting out of him.
Nha Malema only knows black township politics. Duduzane would end him coz I'm pretty certain he knows exactly who funds Malema and how he operates. That man has state secrets for days, u can easily tell he does.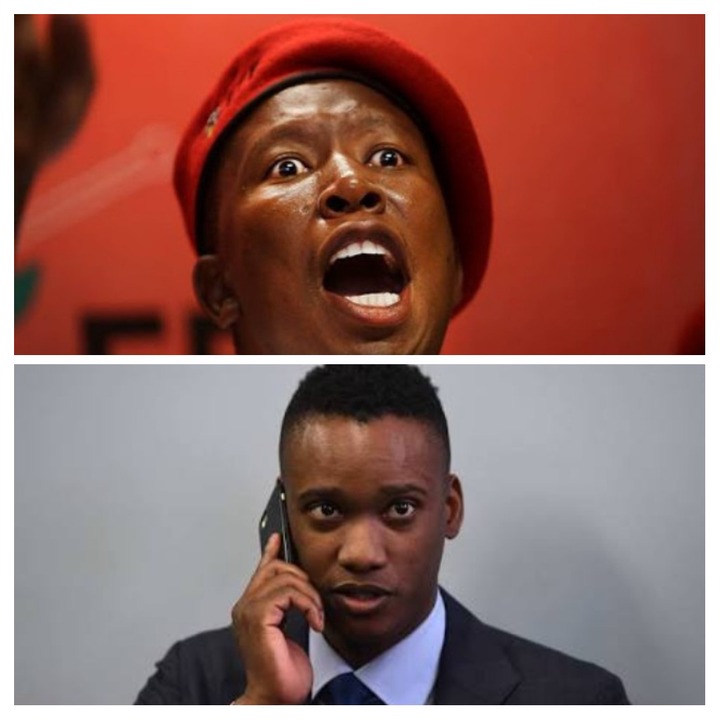 All that confidence and chill. Zuma didn't raise no fool! Malema is no heavy weight he is a baby needs to grow those who think Malema is a heavy remember when you were in Std 10 you thought of yourself as an adult go visit the grade 12 today you will be shocked look for your kid/type in the classroom.
Until you grow then.Can those who claim Juju is a heavy weight first tell us who did Malema fight and win against.
Malema is like me very emotional which to be me i ascribe it to growing without a father so he has no composition. That it it self will defeat Malema.
Content created and supplied by: ZAbreakingnews (via Opera News )