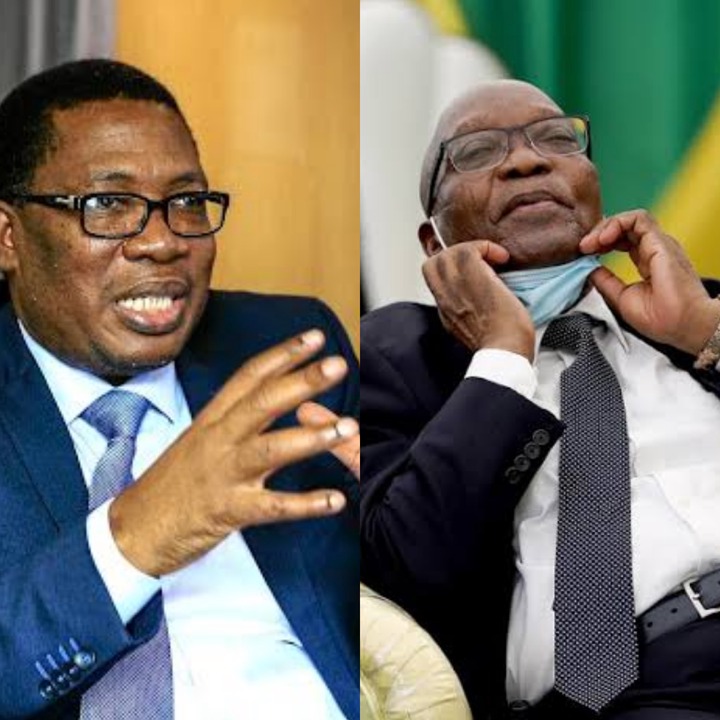 A man has caused a stir on social media after making a statement saying give so my 250,000,000 and he will build a pool, Give Lesufi Panyaza 430,000,000 until senators empty classrooms, then give a white man 300,000,000 and he'll build a University. If you look at what was said by this man very well you can tell that he's just using things that really happened and making comparisons, is not just taking any numbers or using someone we did not do anything. The last part of his statement where a lot of people thought should be corrected, because he mentioned white men are not the problem, the problem is our own brothers.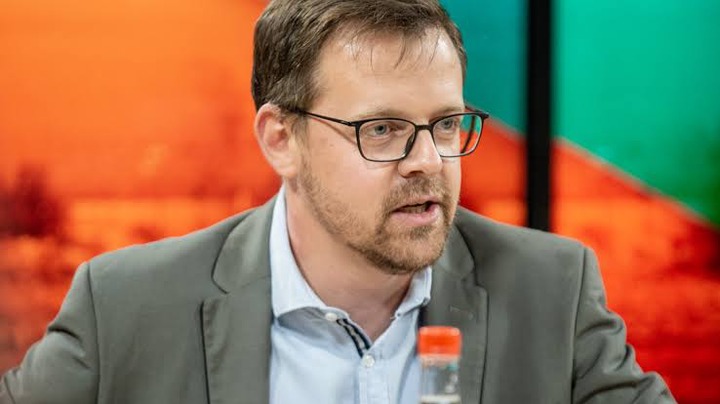 So most people are saying the problem is not the colour, but the people we put in charge of the country, there are white people you can give r250 million and they would also built a pool, but we will not vote for them to be in charge of the money. So why we voting for people that we know will steal and misuse the money now? Corruption and crime has nothing to do with race, Zuma was a disaster of a president although Africa is rich with resources there are to many greedy politicians.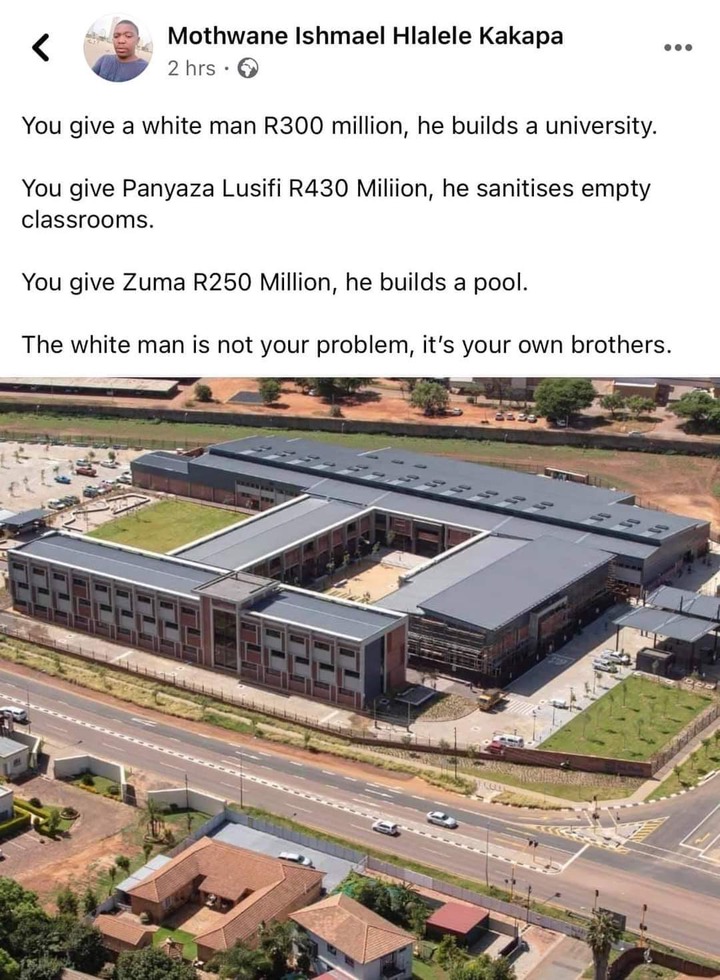 In Europe and America there is also corruption but they know how to allocate resources well and chop a bit but in Africa if the government is given money to build ten schools, instead of stealing the money for only one or two, they would rather steal 9 and build one school. African leaders are using the white man's past sins to steal in the present and they know there's still open racial wounds and they will never be held accountable. That is why besides a few countries in Africa which are prospering there are many nations like south Africa who have all the wealth and resources but the leaders are weak. We are a democratic country only on paper, but we also struggle the same as countries with dictators.
https://www.facebook.com/100014878548351/posts/1063692427470032/
Content created and supplied by: RSA_News (via Opera News )