The previous president have been moving as of late after his addresses and talks particularly concerning Nigeria and it's difficult at this point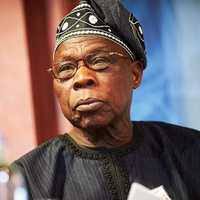 During one of his talks recently,he reminded the yorubas concerning the battle of 1967,the common war and he helped them to remember how it went down and furthermore why the igbos were vanquished by the Nigerians. 
As per him, there were not many boundaries at that point and once the nigerians caught those states with the borders,the igbos were fixed in with no desire for finding support from the rest of the world and furthermore the rest of the world didn't exactly comprehend what the igbos were battling for 
However, presently the igbos are everywhere on the world and furthermore rich and would now be able to purchase weapons and numerous different things fundamental for the battle to be won so it would have been a bad dream for Nigeria since, supposing that the igbos had the option to hang on for more than two years with just little weapons, who can say for sure how they would do with a great deal more weapons? 
What's your opinion on this? 
Do you figure the igbos would win the following war on the off chance that it broke out? 
Have an extraordinary day!
Content created and supplied by: DerahBrown (via Opera News )