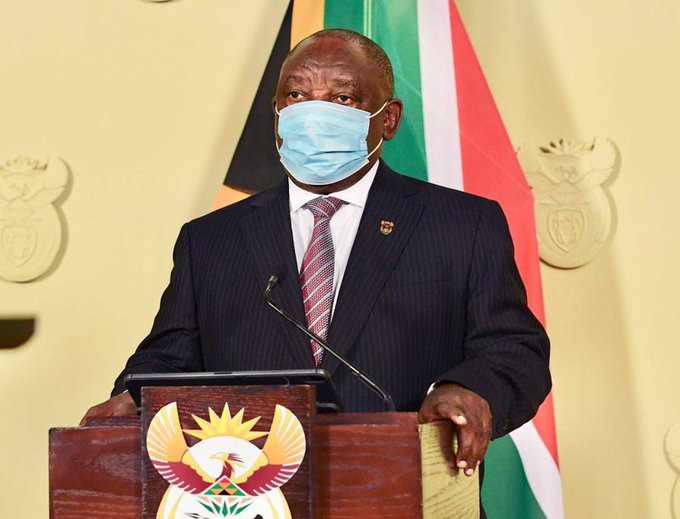 President Cyril Ramaphosa will address the nation at 20:00 today on the developments in the country's response to the COVID-19 pandemic. The address follows meetings in recent days of the National Coronavirus Command Council (NCCC), the President's Coordinating Council (PCC) and Cabinet.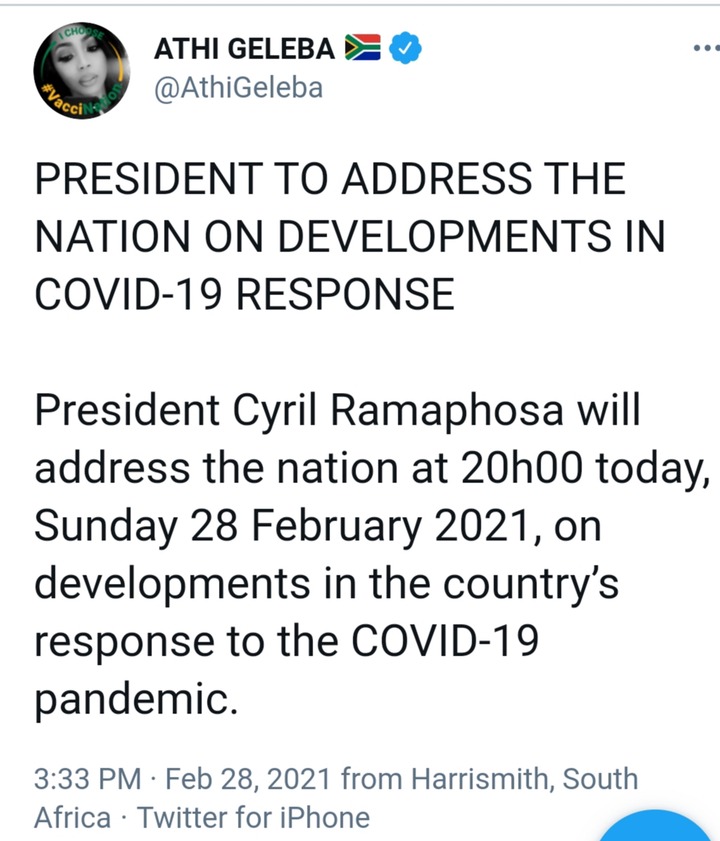 The Economic Freedom Fighters President Julius Malema has hinted that the country will go to lockdown alert level one. President Ramaphosa should not relax the lockdown regulations. The country is controlling the spread of the virus very well at the moment and if President Ramaphosa announces level 1 or level 2, we will get to a third wave faster. We shouldn't go to level 1 before the vaccine roll-out.
The number of people allowed to attend a funeral should remain at 50 because funerals have shown that they are the mass spreaders. Alcohol sales should remain the way they are because third wave will be more deadly as predicted by the scientists.
Content created and supplied by: News17 (via Opera News )