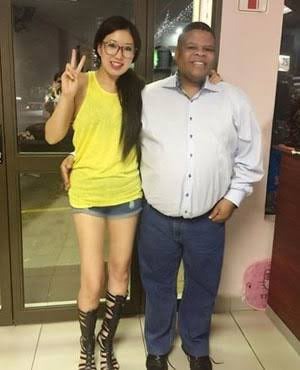 The video of David Mahlobo and mysterious Chinese woman got many South Africans on the social media talking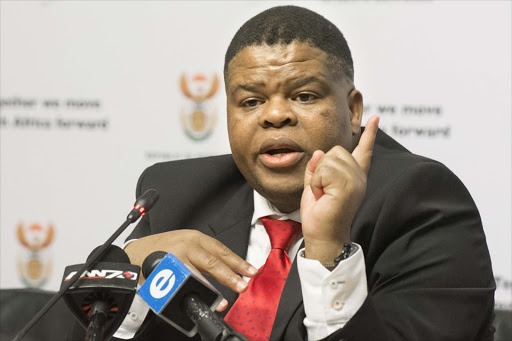 David Mahlobo is a South African deputy minister at the Ministry of Human Settlements, Water and Sanitation and a former Minister of Energy and Minister of State Security. He is married to Nompumelelo Mahlobo. 
David Mahlobo was born on 14 January 1972 on a farm called Bergplaas, KwaNdwalaza, near to Piet Retief in current province of Mpumalanga in South Africa. He is the son of Chief Mandlenkosi Mahlobo, Chief of the KwaMahlobo Traditional Community in Mpumalanga.
He was a teacher, he taught Grade 10 and 11 Biology and Physical Science at his former school, Bambanani High School and he also taught Physical Science and Biology for Grade 12 at Lalela Finishing School. David Mahlobo have been involved in ANC politics in a young age, and he recruited a lot of people to join the party on his Piet Retief and Phongolo 
https://www.gov.za/about-government/contact-directory/human-settlements-water-and-sanitation-ministry/david-mahlobo-mr#
https://mobile.facebook.com/photo.php?fbid=467519641290121&id=100040962678442&set=a.164108911631197&refid=13&ref=opera_speed_dial_freefb&_ft_=qid.6924698128339833876%3Amf_story_key.-4825210812600557367%3Agroup_id.142218919148258%3Atop_level_post_id.3773060599397387%3Acontent_owner_id_new.1781910316%3Aoriginal_content_id.467519791290106%3Aoriginal_content_owner_id.100040962678442%3Apage_id.142218919148258%3Asrc.22%3Aphoto_id.467519641290121%3Astory_location.5%3Aattached_story_attachment_style.album%3Aview_time.1612281922%3Afilter.h_nor%3Atds_flgs.3%3Aott.AX_eE0yf_cpOqHlX&__tn__=%2B%3E
Content created and supplied by: Rambado (via Opera News )