Corruption is not at any point indicating to cease existing in South Africa . People are involved in corruption on a daily basis , and the sad part is that there are many of them who are involved in corruption and still are not yet jailed or charged by anyone from the government.
One of the reason that increases corruption in South Africa , is that those who are guilty of corruption there Is nothing happening to them and they are living well on a daily basis , they continue to Enrich themselves simply because they are protected from all sides in the government.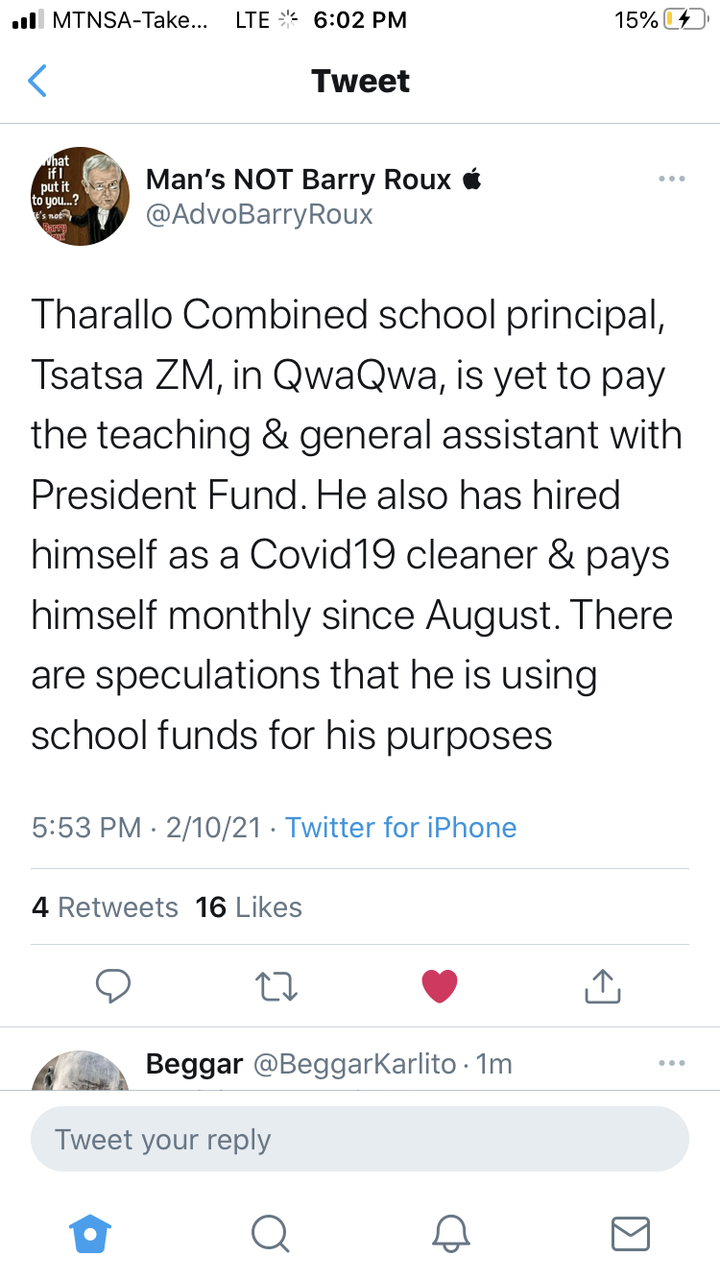 Photo credits: Twitter
It is confirmed that the School principals is earning money of teachers assistance and Of being a cleaner while on the other hand earning his salary of being a principal.
in a times where unemployment rate in South Africa , we were never supposed to tolerate most of these things as they are continuing to make our country to drown in poverty.

Photo credits: Google
Content created and supplied by: TSHUNGUNEWS (via Opera News )