First day of the expulsion of liquor deal boycott closes in tears. It was an euphoric day for most South Africans when President Cyril Ramaphosa declared that the he was lifting the prohibition on liquor utilization on Monday. The new specified standard is that liquor will be auctions in authorized source for off-site utilization from Monday to Thursday, from 10am to 6pm were as the offer of liquor by authorized premises for on location utilization, for example, cafés and bars will be allowed over time from 10am to 10pm. 
It came as a help for liquor aficionados when the President reported the new guideline yet the President and individuals of South Africa were before long reminded why the boycott was set in any case. It didn't take long for individuals to see the impacts of liquor and why the boycott was put on selling it as two man were recorded trading blows inside Tops, it is expected the two men had gone to buy liquor. 
In the video a voice in the foundation can be heard saying "hello! you will decimate lager" as the two men beat each other up by pushing and punching one another. 
Individuals were left in stunningness at how soon viciousness broke just after the declaration demonstrating unmistakably that the boycott was an essential move.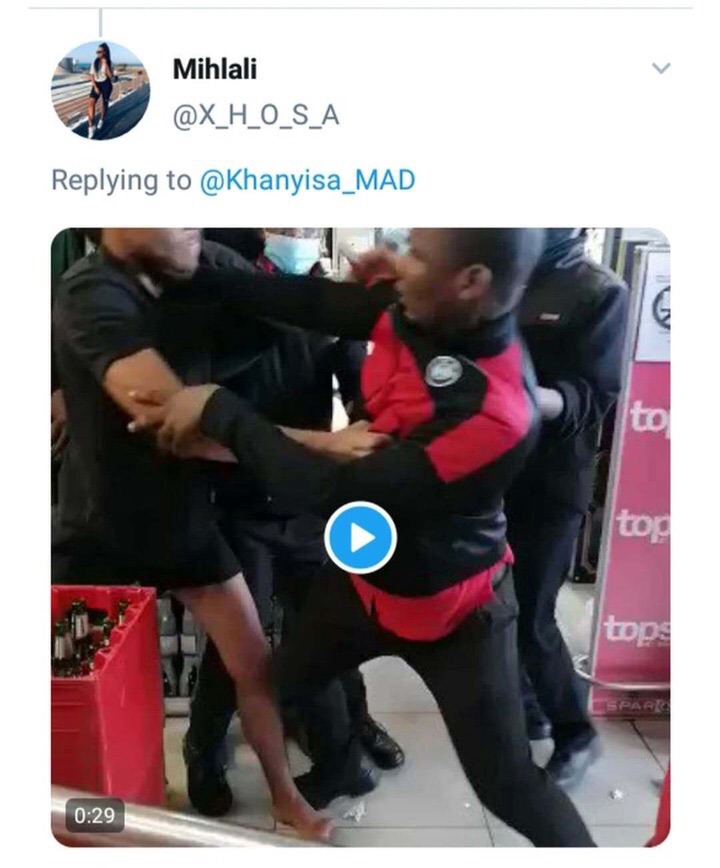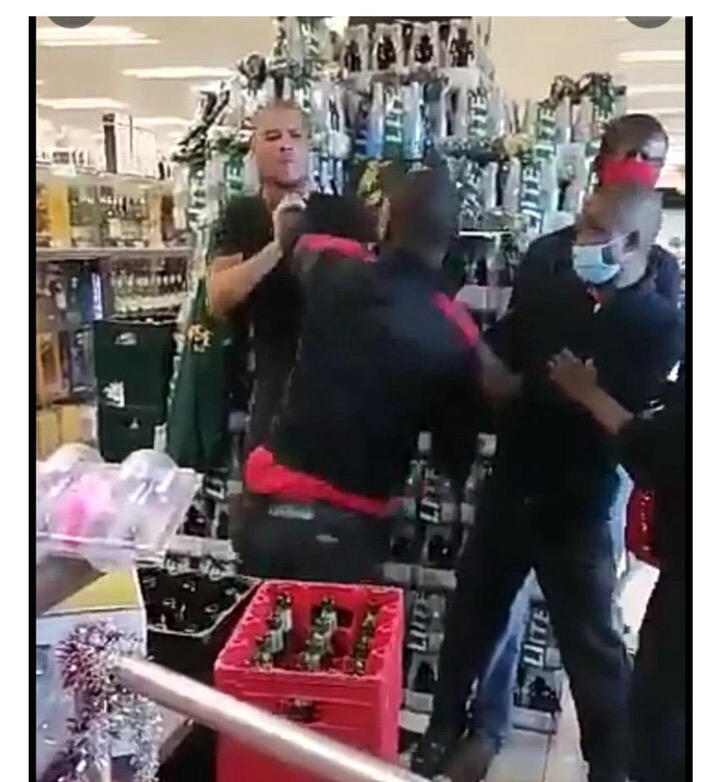 "It's not so much as an entire day, and as of now viciousness is served," some said. 
"First day kuvuliwe and these men picked viciousness," said a Twitter client. 
During his location the president requested that South Africans drink mindfully during these difficult occasions yet it appears to be his supplication feel on hard of hearing eyes.
Source: Twitter.com
Content created and supplied by: I.am.Female (via Opera News )