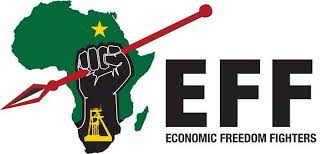 The Economic Freedom Fighters(EFF) posted statements on Eskom racist marginalization of the black executives and companies.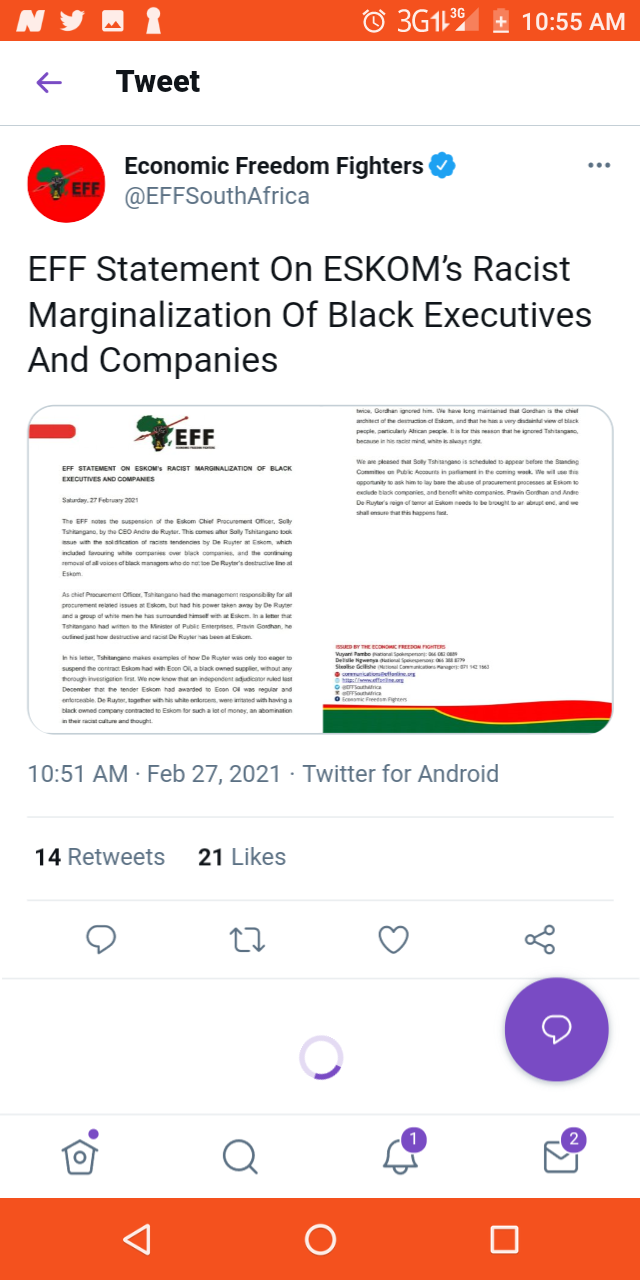 The statement stems from the firing of Solly Tshitangano from ESKOM by De Ruyter, it is noted that Tshitangano was fired from Eskom because of ongoing racism and hate for black executives company being awarded big money contracts with Eskom.
EFF argument was that Solly Tshitangano wrote Pravin Gordhan twice alerting about racism sweeping through Eskom, but his were just a waste of time as he was not taken serious.
Tshitangano further added that Eskom head De Ruyter was eager to suspend the contract Eskom had with the black owned company Econ Oil.
"De Ruyter must explain himself on what motivated his decision to suspend the Econ Oil contract, he must make public the investigation reports he relied on. Further, he must explain the role of Ben Theron and Werner Moulton at Eskom, and the legal instruments from which they derive their authority at Eskom. He may further explain why these two white men undermined the authority of the Chief Procurement Officer at Eskom"
Source:
Twitter: @EFFSouthAfrica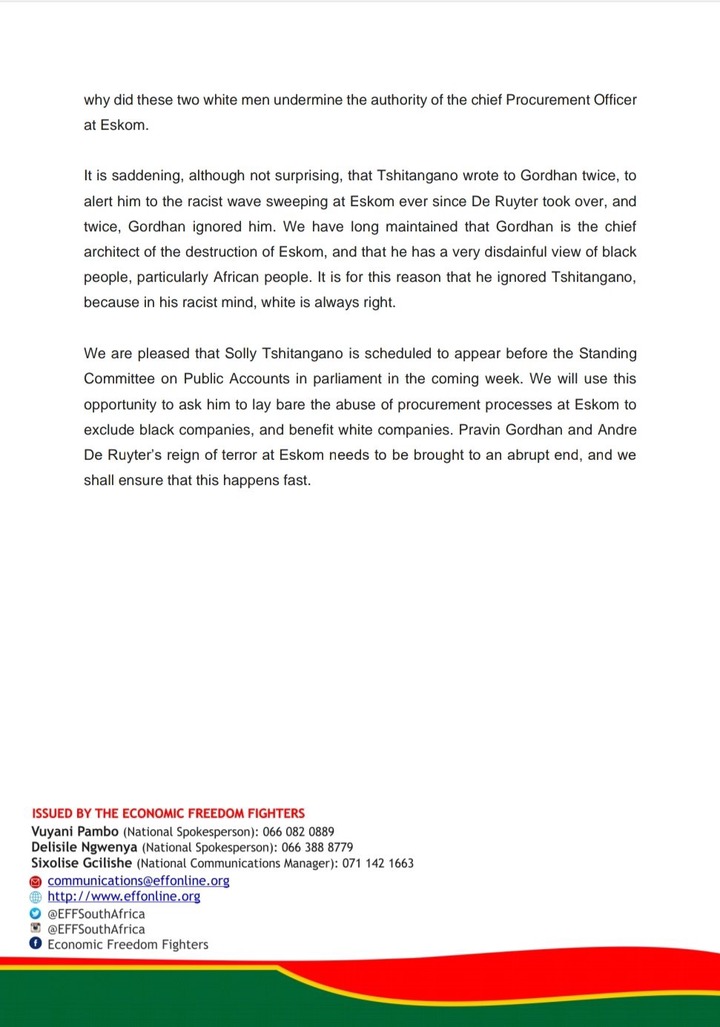 Content created and supplied by: RELEAZE (via Opera News )