"Zuma will be in prison as a pensioner, he must know that" say Julius Malema
Source:https://twitter.com/i/status/1361352902762246153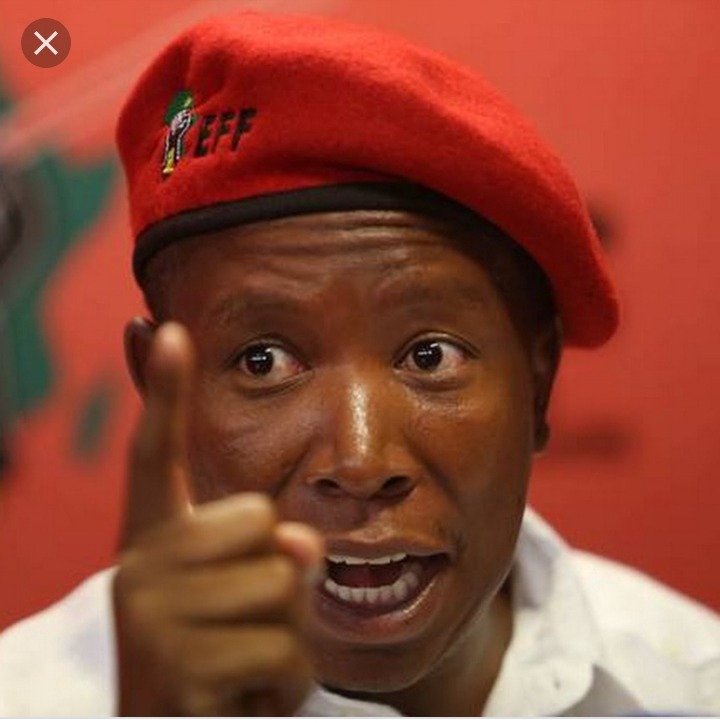 Zuma's decision has given many people chest pains and I won't be surprised if the other guy announces a third wave of Covid-19 soon
State capture commission to ask ConCourt to jail Zuma if he is found in contempt of court - ANC must deal with their "deployee" or else he will soon wear orange overalls.
EFF leader Julius Malema is against Former President Jacob Zuma decision . He also want to see Zuma behind bars even he is in pensioner.
" Duduzane and his father will be prosecuted , it doesn't matter this delays and all that, Zuma will be in prison as a pensioner, he must know that. It doesn't matter how long it will tale EFF to take it power" say Julius Malema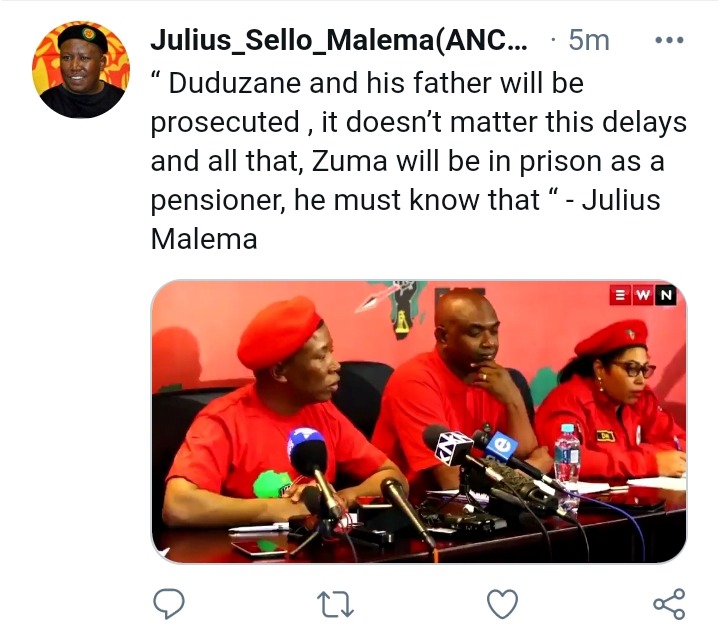 The 9 witnesses brought by the state to testify against Zuma, all of them had an axe to grind against Zuma.
Content created and supplied by: Delight2016 (via Opera News )