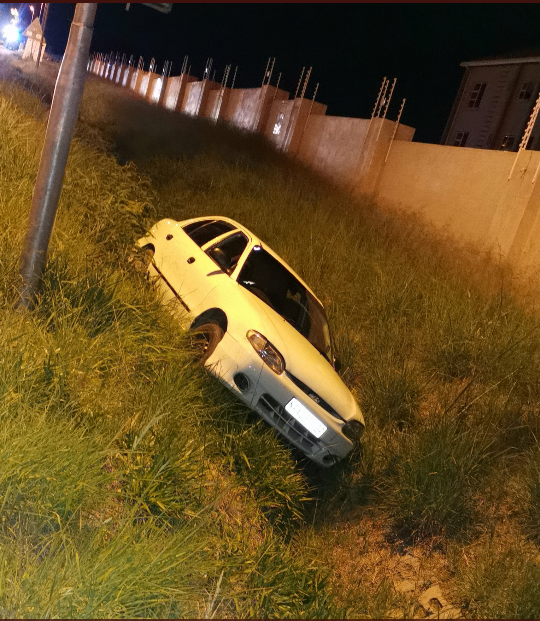 MEC for Community Safety in Gauteng province, Faith Mazibuko says a motorist tried to evade a police roadblock and ended up in a pit.
This incident took place on Saturday after SAPS in Gauteng province went on an operation #OkaeMolao to restore law and order in the province.
"He was trying to evade the roadblock wangena emgodini," said MEC Mazibuko.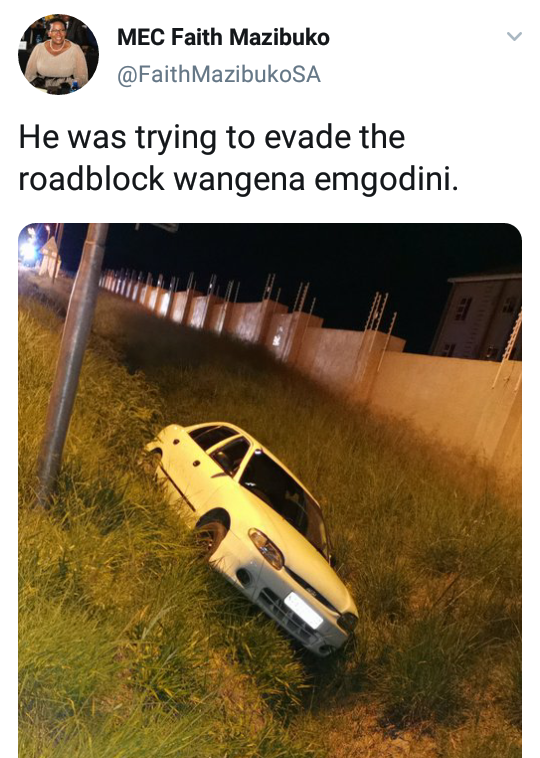 In the same day, more than twenty immigrants were datained for failing to produce identication after they were stopped by the police.
Mazibuko however got into a confrontation with a Twitter user who reprimanded her for always being out and about without taking into consideration that Ramaphosa said people of her age should take extra caution and if necessary stay home.
"The way you're always out and about it's as if you didn't hear Cyril Ramaphosa when he said people over a certain age should stay at home.
Mazibuko however hits back and questions why should she stay at home when other law enforcement officers are at work.
"I'm not special as a politician. If i expect the department staff, police, other law enforcement officers to be at work, why should i stay at home? Mazibuko inquired.
Content created and supplied by: yunahbvumbwe (via Opera News )