South Africans took to Twitter to share their thoughts after the son of former President Jacob Zuma took to his social media account to issue a harsh clap back at the Minister of Transport Fikile Mbalula. This comes after Mbalula made statements sharing that it a hard to be the Secretary General of the ANC and having to deal with issues in a certain way even if you don't agree as he reffered to Gwede Mantashe on the Nkandla issue.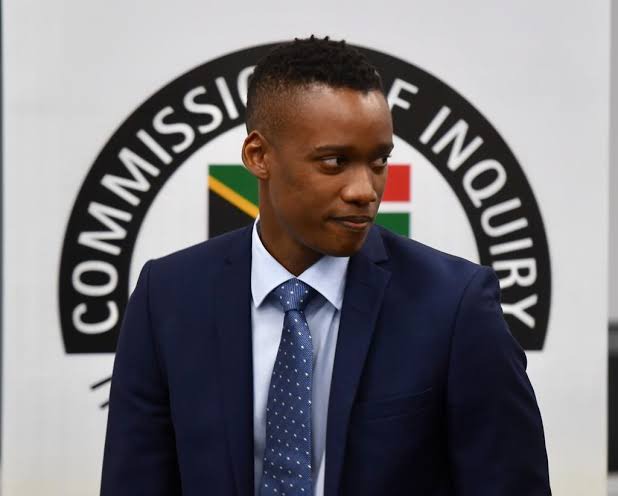 This didn't sit well with Duduzane Zuma who immediately called Fikile Mbalula a 'compromised leader' he went to slam him for changing posts in the ANC. This comes after Julius Malema invited former President Jacob Zuma to a meeting at his homestead in Nkandla. Duduzane shared that he would also make plans to attend shortly after dragging Mbulula on Twitter.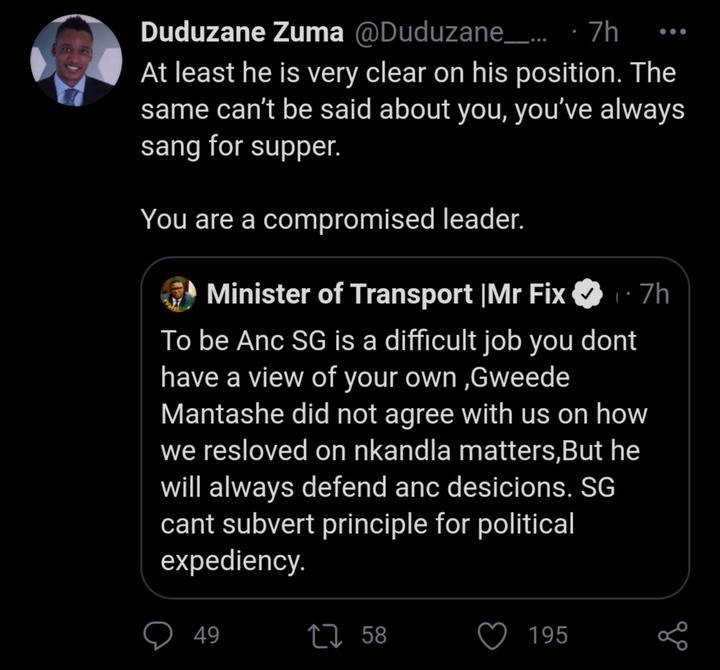 South Africans reacted to the tweet above, see the replies from Twitter below :
Replying to @Duduzane__Zuma
Its getting hilarious ibambene ngey'hluthu!
Replying to @Duduzane__Zuma
Interesting, other sing for supper but others love upaku Which is stronger?
Replying to @Duduzane__Zuma
The real Duduzane Zuma wouldn't take on a whole Minister like this
Replying to @Duduzane__Zuma
Did you say a leader? Please withdraw, i would use another word instead
Replying to @Duduzane__Zuma
Compromised Leader are you an ANc card carring member in good standing?? coz your doing well in the treasury for masters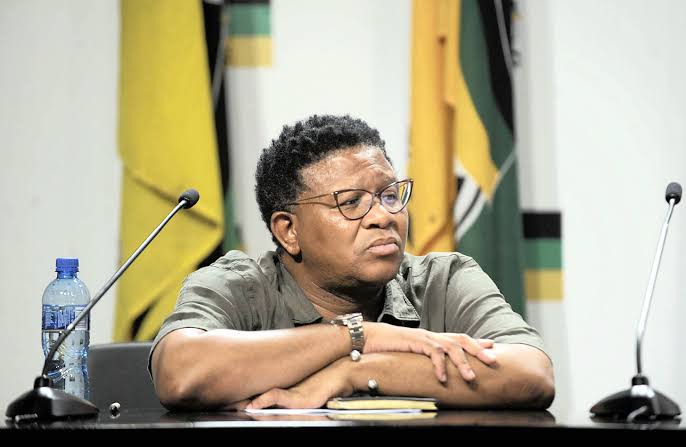 Many South Africans were shocked by Duduzane Zuma's brutal response to Fikile Mbalula on Twitter as it became more apparent they both have unsolved issues and mostly could relate to some ANC members jumping ship over supporting Jacob Zuma. Duduzane Zuma was quick to come to the aid of his father and it seems like he is slowly joining the game of politics and already he has a huge following.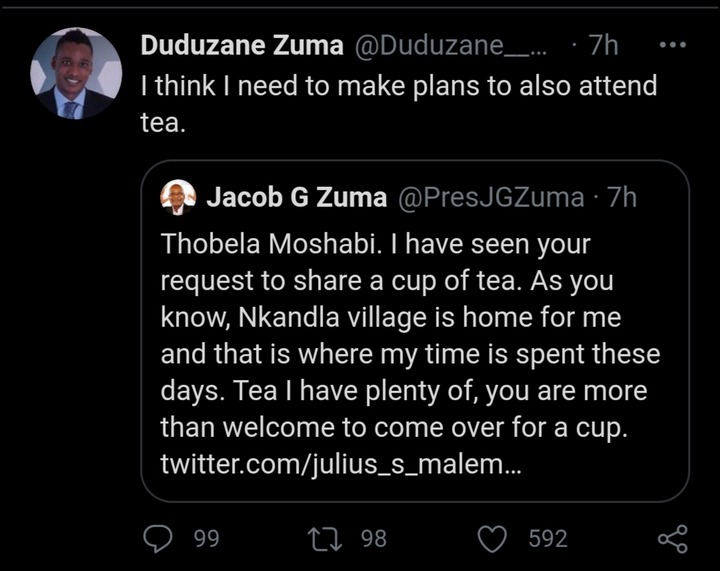 Duduzane Zuma also shared that he would try and make time to attend the meeting between his father and Julius Malema and according to his tweets, he is fully in support of the meeting. Many have speculated over what the meeting could potentially be about as two giants in the political space will meet and hopefully reunite which could spell good and bad news depending on which you are on.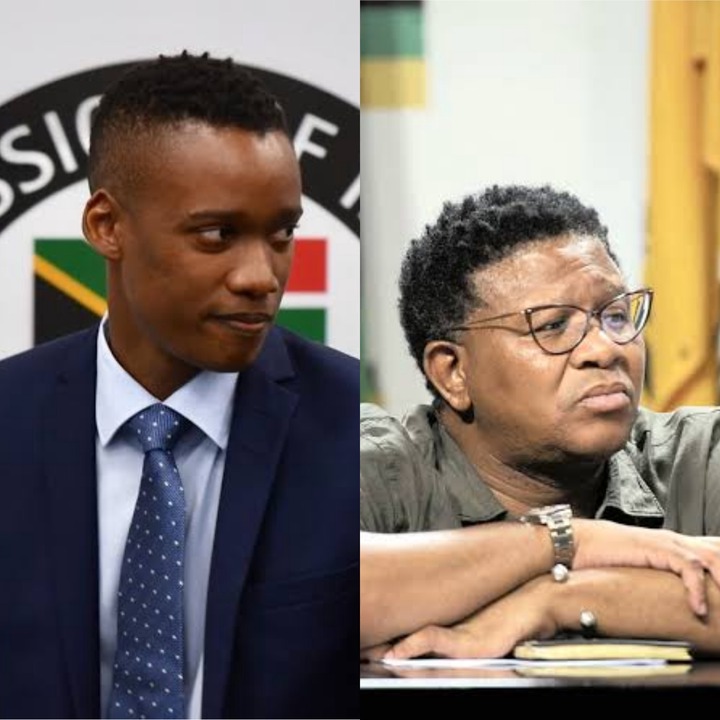 Please share your thoughts by leaving a comment below. Don't forget to like, share & [email protected]
Content created and supplied by: NkosanaWriteOn (via Opera News )