From February, Illegal immigrants Will Be Paying Hospital Bills, No More Free Medications- RMH Says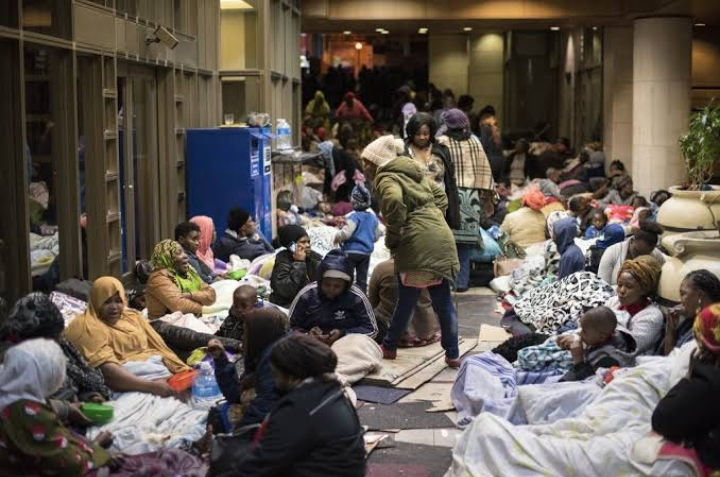 South African man has allegedly taken to his Twitter account announcing to his fellow South Africans about the new implemented law that is going to take effect starting from the month of February 1st.
South Africana man Reveals that RAHIMA MOOSA HOSPITAL in south Africa has decided to make both illegal and legal immigrants to be paying bills as they are receiving treatment in south Africa.
this implies that there will be no more free medications for any Foreigners legal or illegal.
According to him;
RAHIMA MOOSA HOSPITAL identifies illegal and legal immigrants as Full paying Patients as from 1 February 2021. Our Hospitals will finally catch their breath👏👏👏We are going somewhere.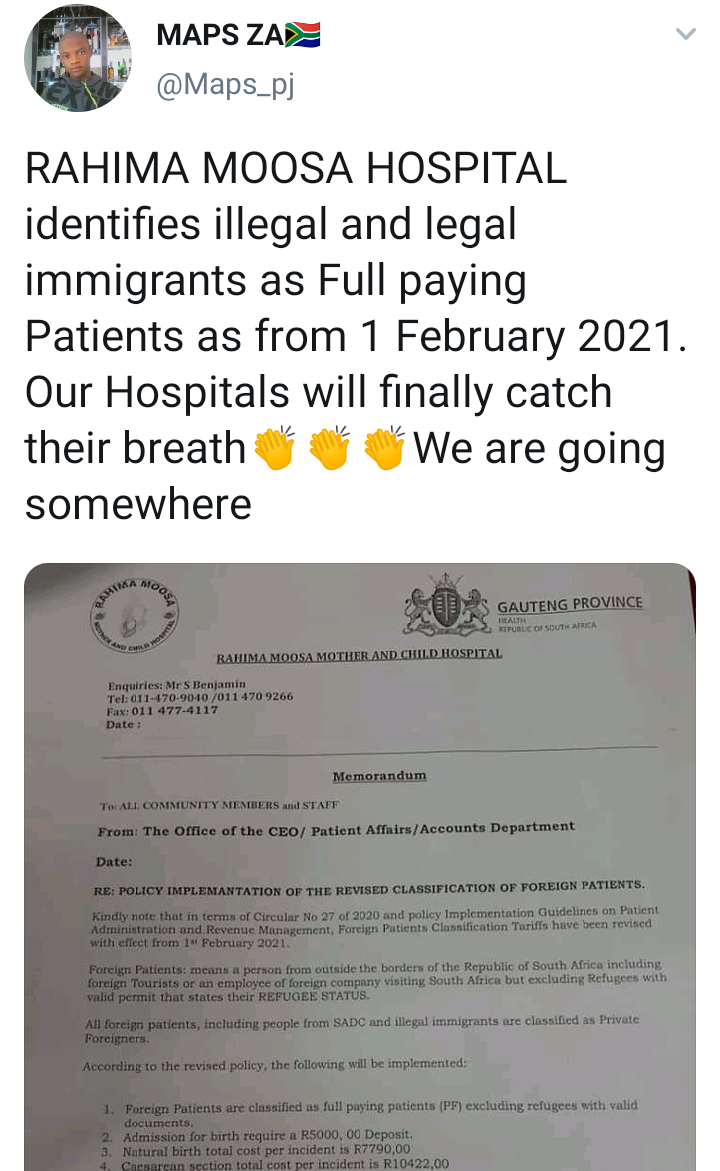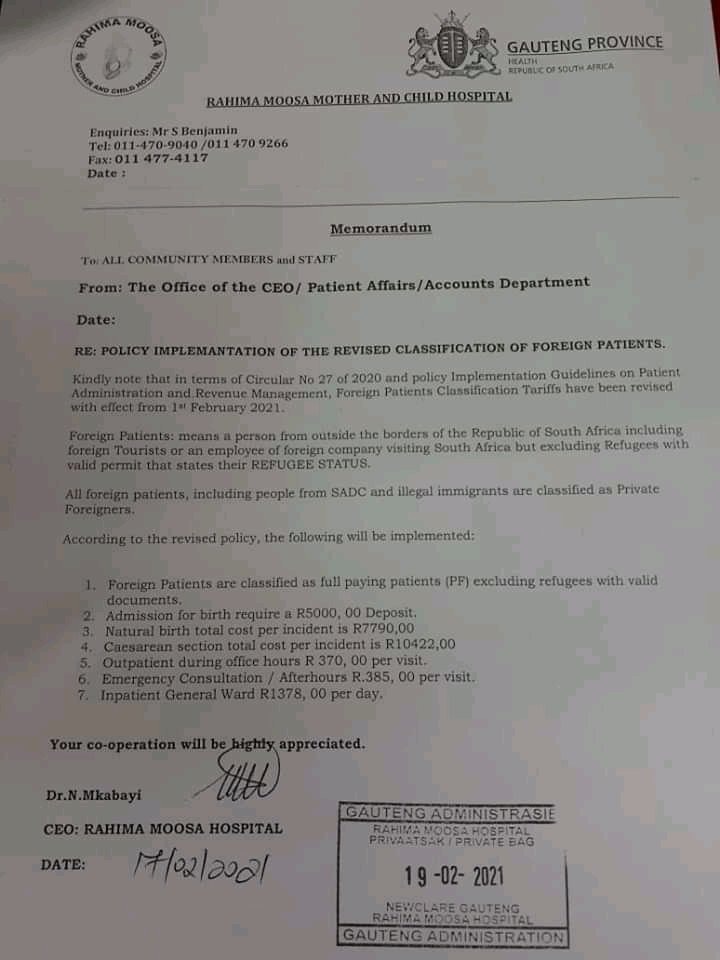 Below are some reaction by South Africans on Twitter;
@Ma
This was actually implemented in late 2018 / early 2019 at Rahima Moosa Hospital. There was a substantial decline of foreign national patients after this. I can see prices have been seriously hiked up now!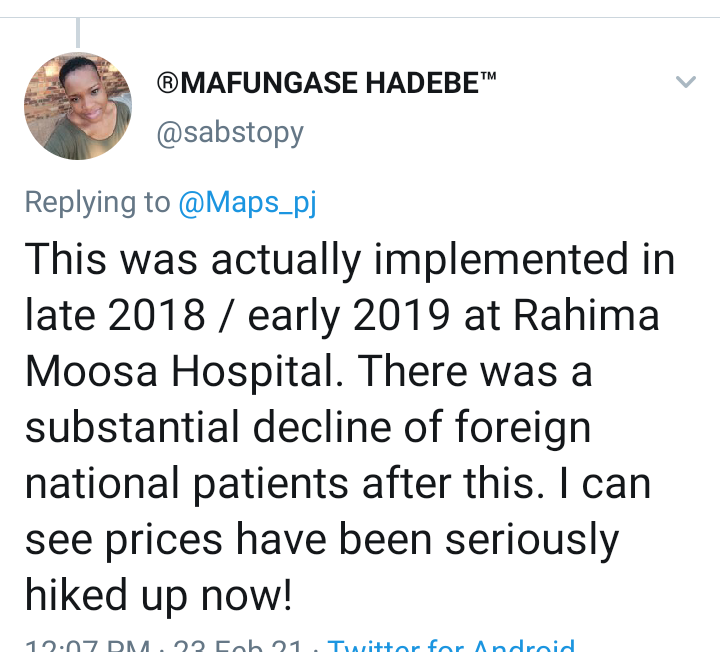 @clint
All hospitals should have a fingerprint scan to easily determine nationality...banks are already linked to Hanis system nothing stops government department to be interconnected.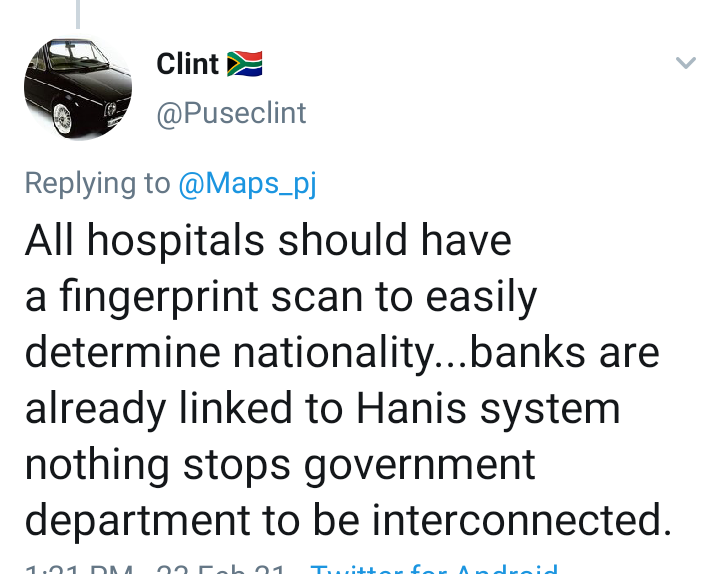 condition.
@Thabo
this is good, just like South Africans have to pay for medical services when they are at other African countries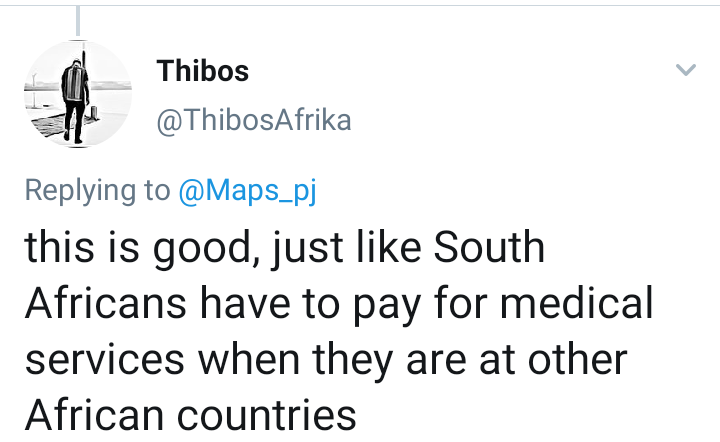 What can you say to this?
Content created and supplied by: Legitboy (via Opera News )