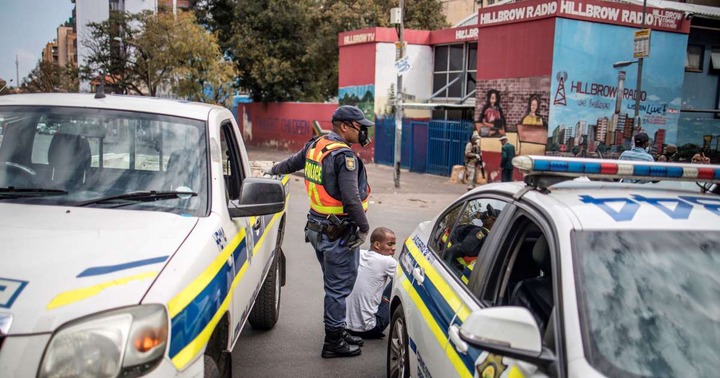 Maintaining law and order in South Africa is easier said than done. Members of the South African Police Services are known to be the leaders of the quest to maintain order and they always pushing to enforce laws.
Their success varies from task to task and there are times when people feel that the police have totally failed in their mission.
Two neighborhoods in the Gauteng Province which the police have failed to set a foothold has been Hillbrow and Sunnyside.
Hillbrow is very close to the Johannesburg Central Business District and it is blamed for the increase in crime in the Joburg CBD. In Pretoria, Sunnyside is known for being the hub of all illicit activities one might imagine of.
Sunnyside is known for having illegal immigrants who pay the police when they want to arrest them. Drug dealers are also there as well.
Hillbrow has drug dealers and thieves who are known the spots they operate from and one wonders why they have not been arrested.
Some hold the belief that these criminals offer the police something so that they are never touched.
One analyst has made a suggestion which many seem to feel that it might be the only way around to solve the current problem.
The government was today advised by Advocate Barry Roux to kindly send members of the South African National Defence Force.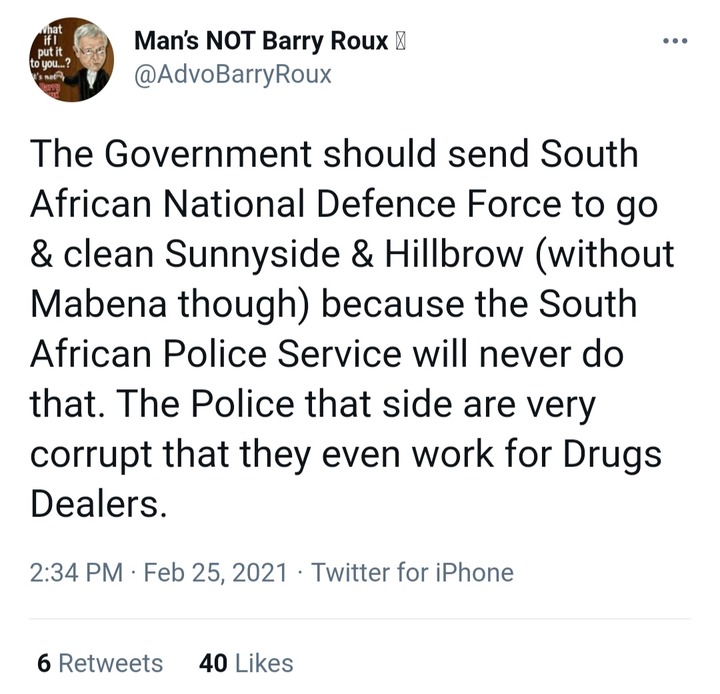 The SANDF will be tasked with going and clean up the two notorious neighborhoods which are Sunnyside and Hillbrow.
A clean up by the SANDF is necessary because the South African Police Service on its own will never be able to do that.
Some people blame the police officers who are deployed in these two areas to be very corrupt to the extent that they even work for drugs dealers and criminals.
Corrupt officers are known to be in almost there in every town, city, suburb and village. Many are of the belief that the police department has been captured by drug dealers and the members are on the pay roll.
But Hillbrow and Sunnyside are on another level as their rate of crime is now at par with that of the Cape Flats where the SANDF was deployed in 2019 by the President Cyril Ramaphosa.
SANDF at one time was deployed in the Cape Flats as they were sent to deal with what the SAPS had failed to deal with.
The citizens of South Africa deserve to live in peaceful neighborhoods which are crime free and the SAPS has at countless failed to deliver that to them.
Content created and supplied by: AfricanChannelNews (via Opera News )