Source : News24
I think Minister Lindiwe Zulu is a true example of a failed cadre deployment system
I blame the youth for continuing to vote for the useless ANC and now we have to deal with abo Lindiwe Zulu. How did Lindiwe Zulu become a whole Minister of Social Development vele. Does she even have an idea of how to debate societal issues and derive possible solutions thereafter?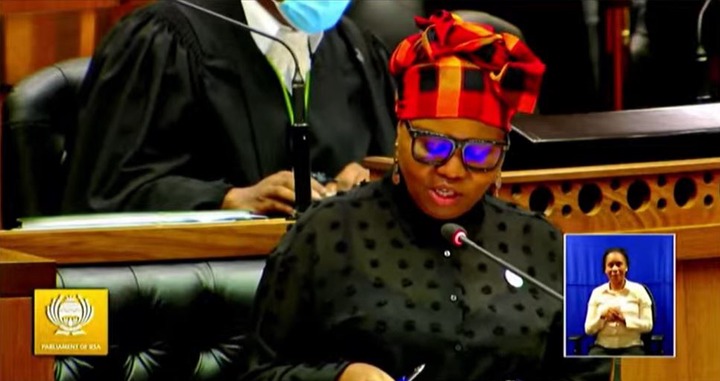 Lindiwe Zulu bragging abt R350 as if that makes a difference is someone's life who has just been retrenched and has kids, black tax, house n car to pay for ... ANC is full of BS #sonadebate
Watching a circus, Lindiwe Zulu speaking like 8 year old while people of SA are dying and all those who are encouraging her speaking nonsense we really need a government which will take us forward not clouns
It seems like ANC is deliberately wasting South Africans taxpayers money. They hire useless ministers like Lindiwe Zulu and Jamnandas to run this country into the ground. EFF under a leadership of cic Julius Malema will never allow that nonsense.
Content created and supplied by: Welcometv46 (via Opera News )