It appears that the members of the Economic Freedom Fighters are fully behind Jacob Zuma in this whole controversy that is making wave in the country. This started after the tea party Julius Malema had with Jacob Zuma. Now, Floyd Shivambu have shifted attacks from Jacob Zuma into attacking President Cyril Ramaphosa. Floyd Shivambu is now telling President Cyril Ramaphosa to publish the CR17 before talking about Jacob Zuma disobeying court orders. Floyd Shivambu is very much interested in the CR17 bank statement!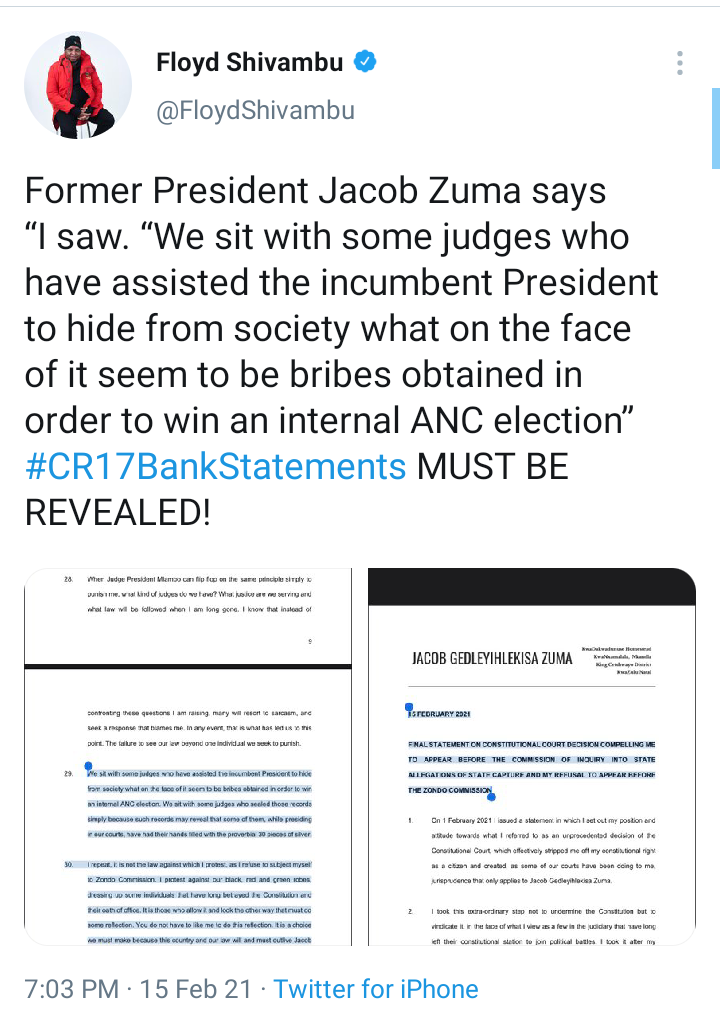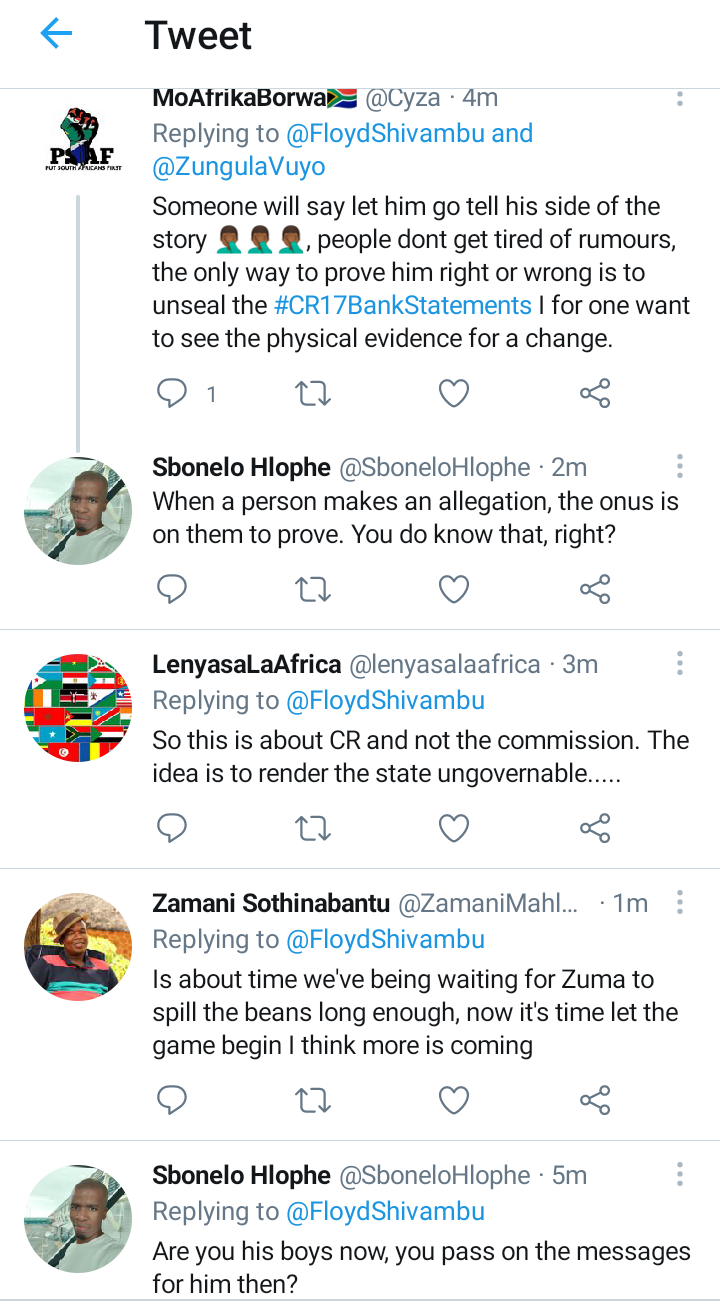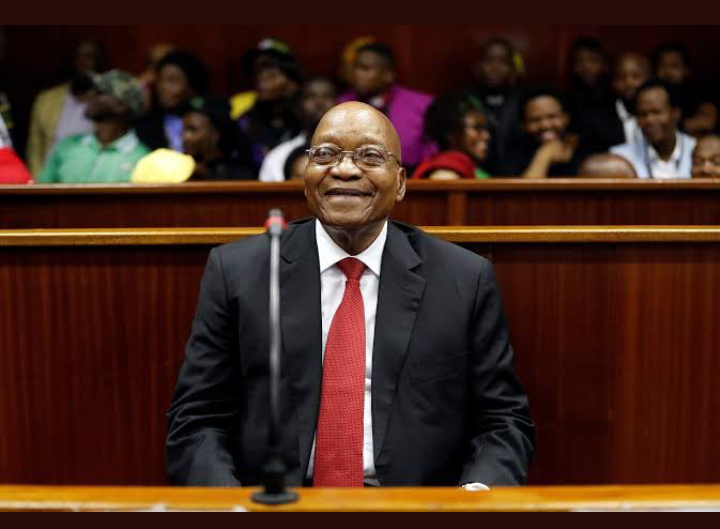 Floyd Shivambu wrote on his Twitter handle today, "Former President Jacob Zuma says "I saw. "We sit with some judges who have assisted the incumbent President to hide from society what on the face of it seem to be bribes obtained in order to win an internal ANC election" #CR17BankStatements MUST BE REVEALED! ". He further wrote," Former President Zuma says "We sit with some judges who sealed those records (#CR17BankStatements) simply because such records may reveal that some of them, while presiding in our courts, have had their hands filled with the proverbial 30 pieces of silver.". IT'S GETTING REAL!".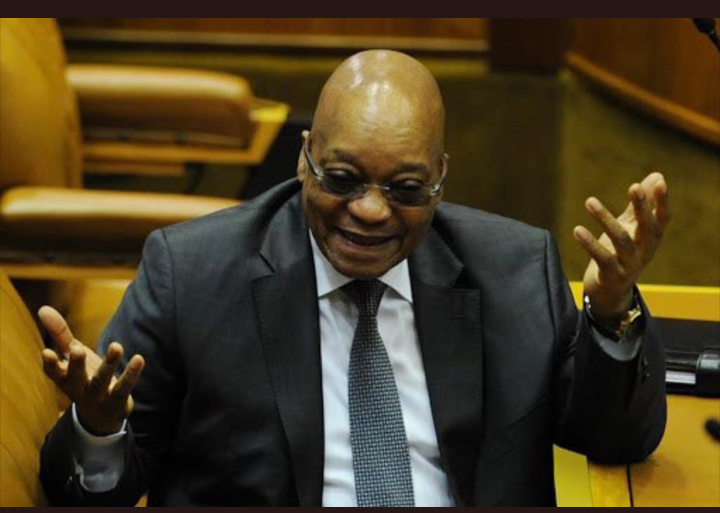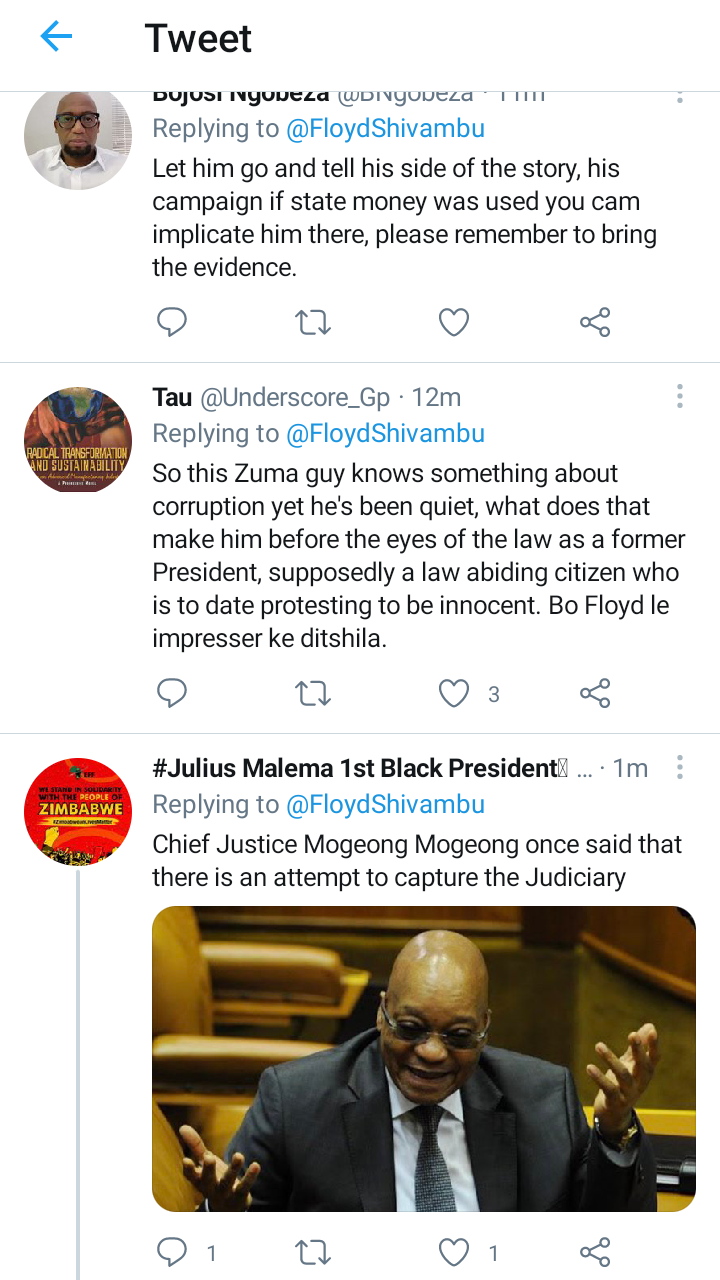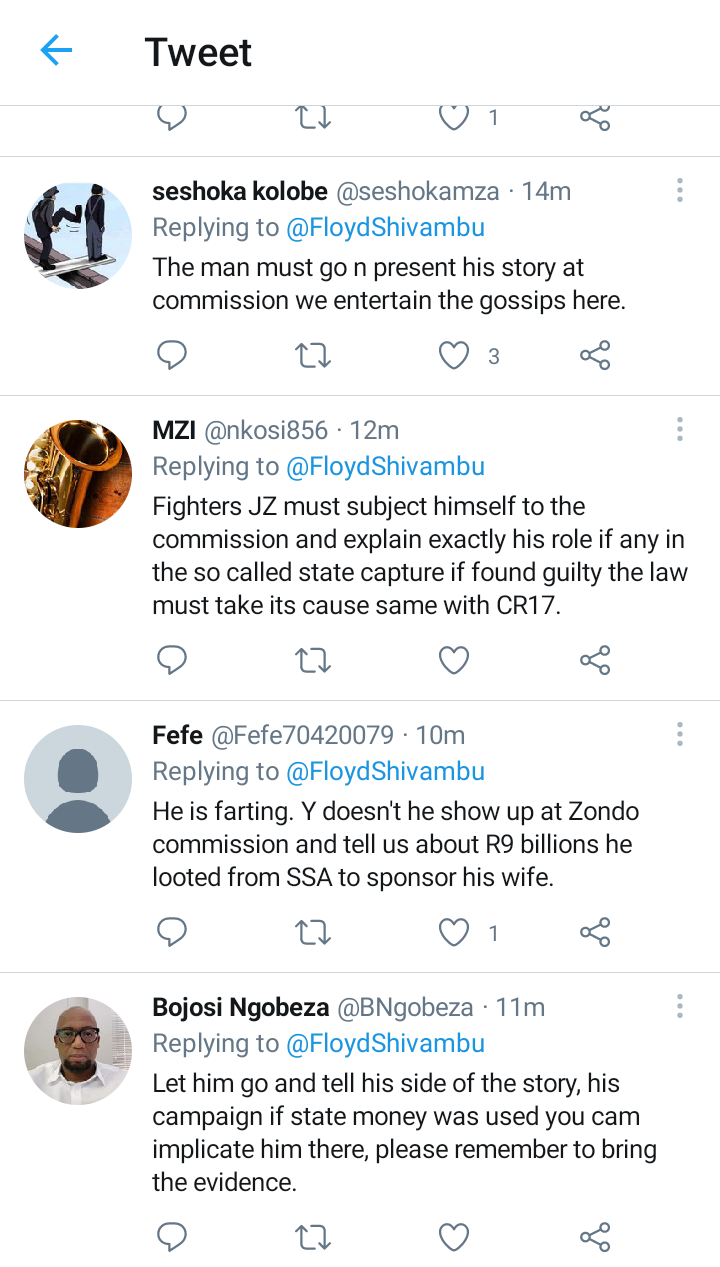 While president Cyril Ramaphosa is allegedly trying to save his former boss, Jacob Zuma from going to jail by trying to buy him more time to think, Jacob Zuma and his acolytes are trying to implicate president Cyril Ramaphosa, saying that Jacob Zuma will not go down alone, if need be. Jacob Zuma have been playing the victim since the whole inquiry commission began. Furthermore, his teeming supporters see Jacob Zuma as nothing but a scape goat for the ANC, saying that he is only being victimized.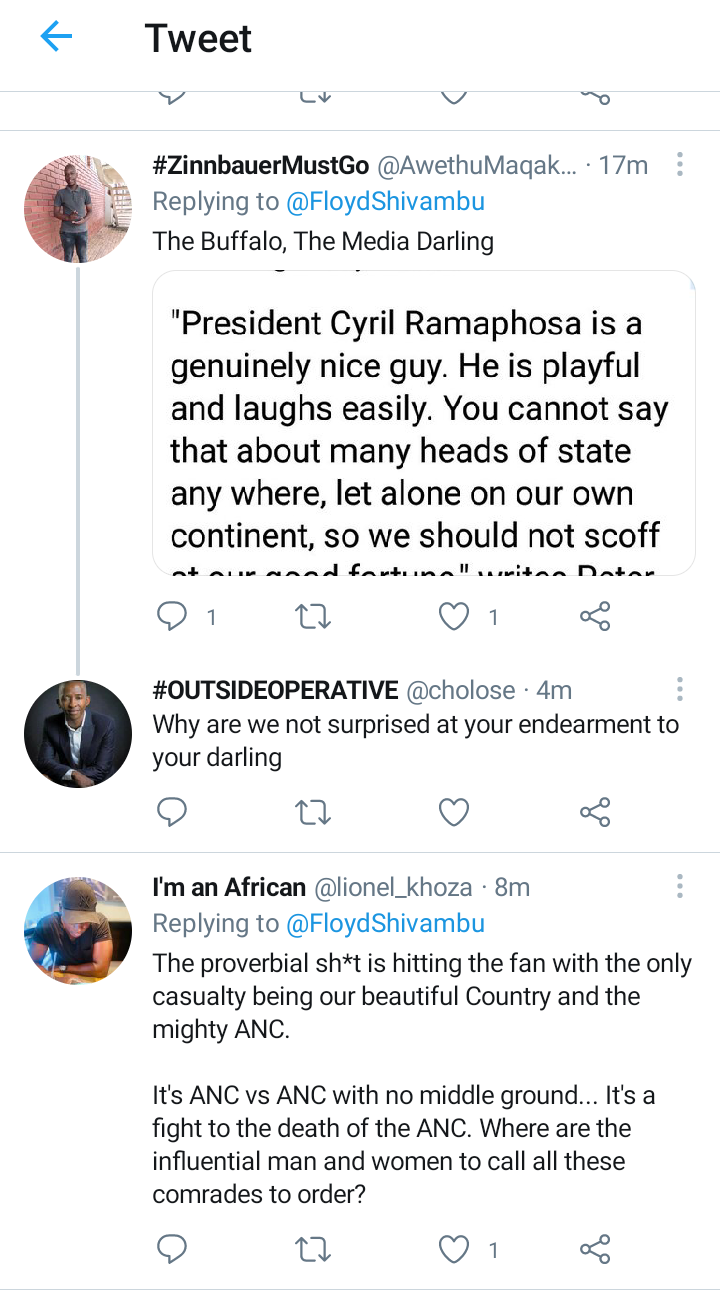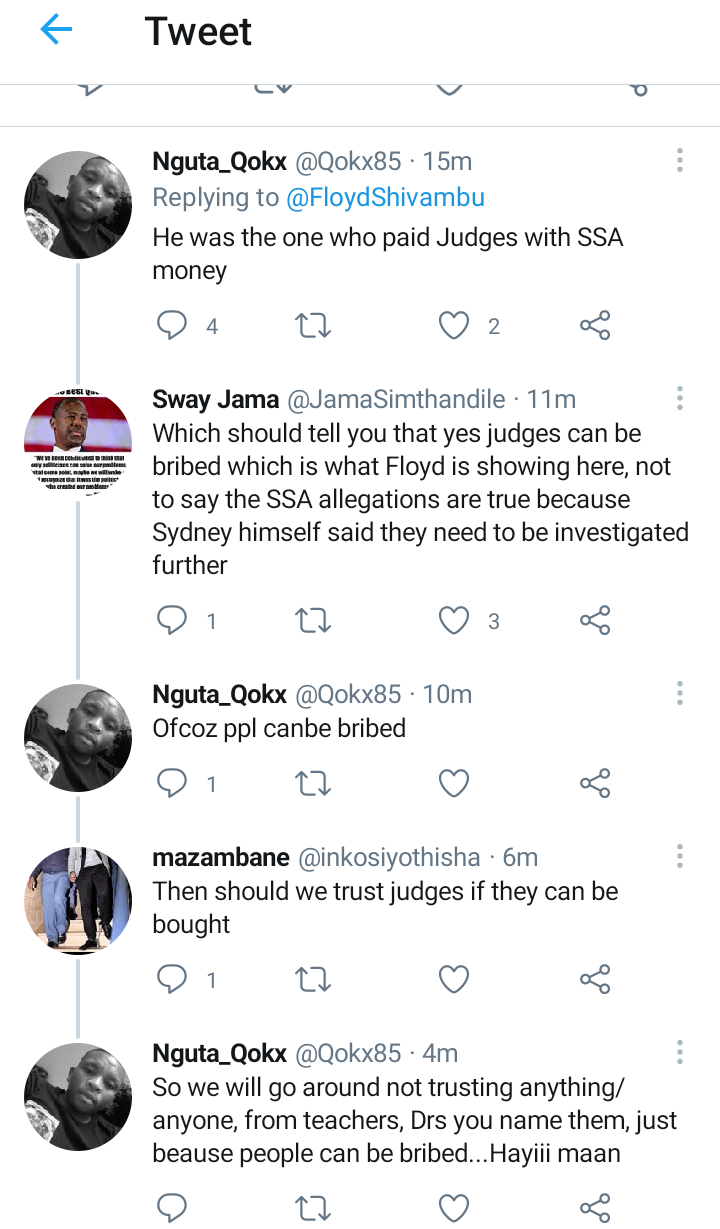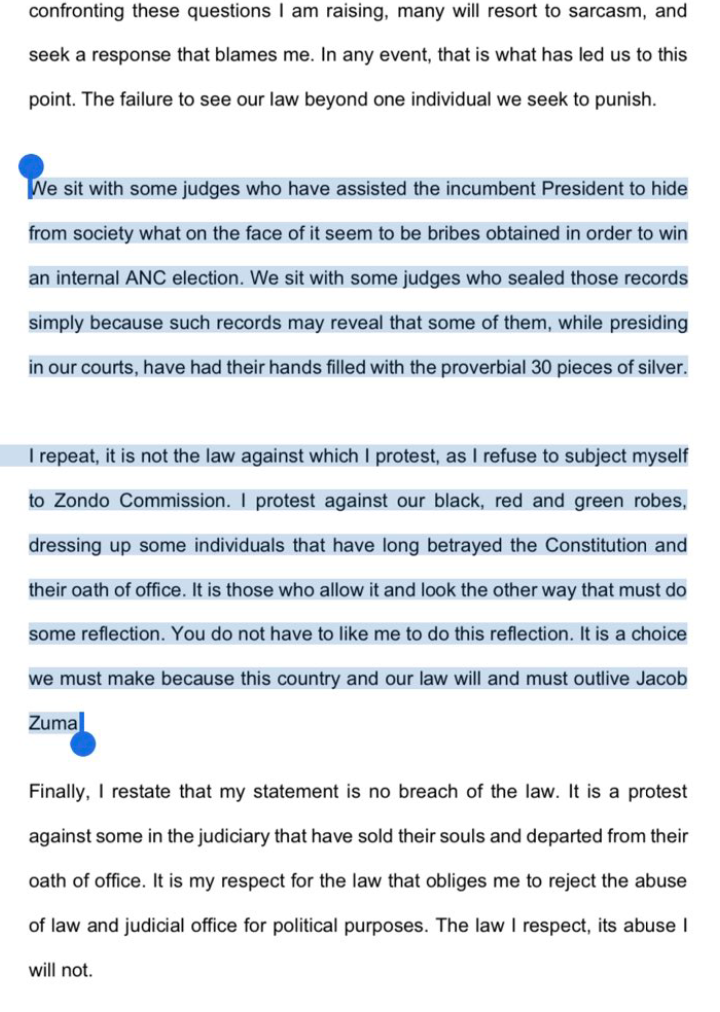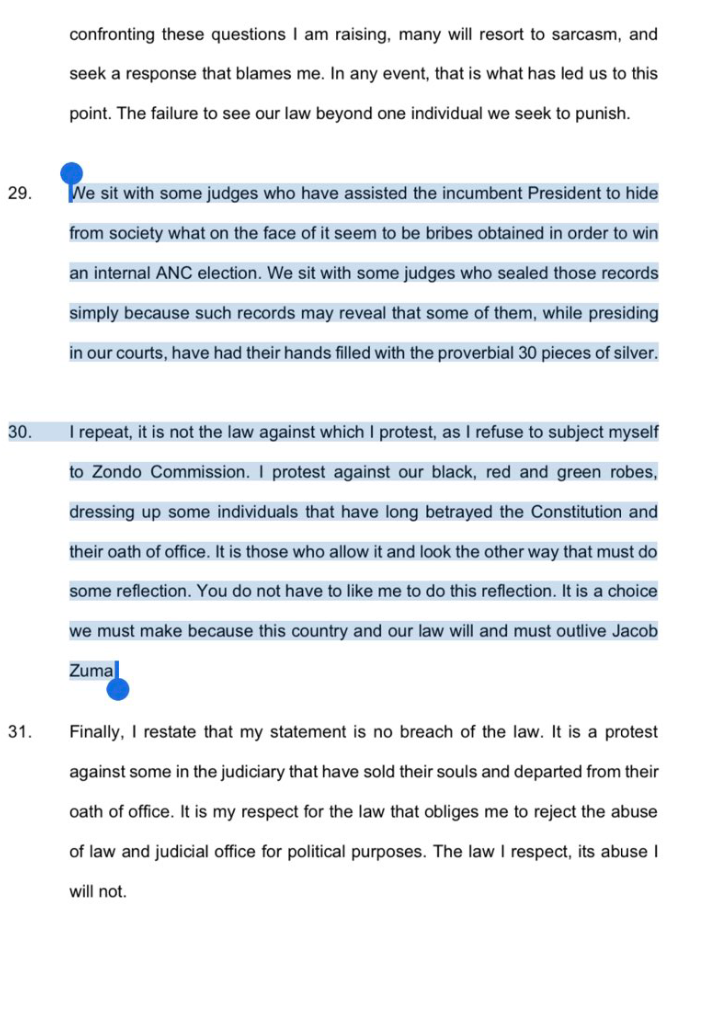 Is Jacob Zuma actually being victimized? This is what Jacob Zuma's son Duduzane Zuma also think. He thinks that his father is being victimized after all he did for south Africa and its people. They even believed that some judges have been bribed. This is exactly what this person is saying "Which should tell you that yes judges can be bribed which is what Floyd is showing here, not to say the SSA allegations are true because Sydney himself said they need to be investigated further". This issue of Jacob Zuma and his acolyte, Ace Magashule have divided South Africans along different factions.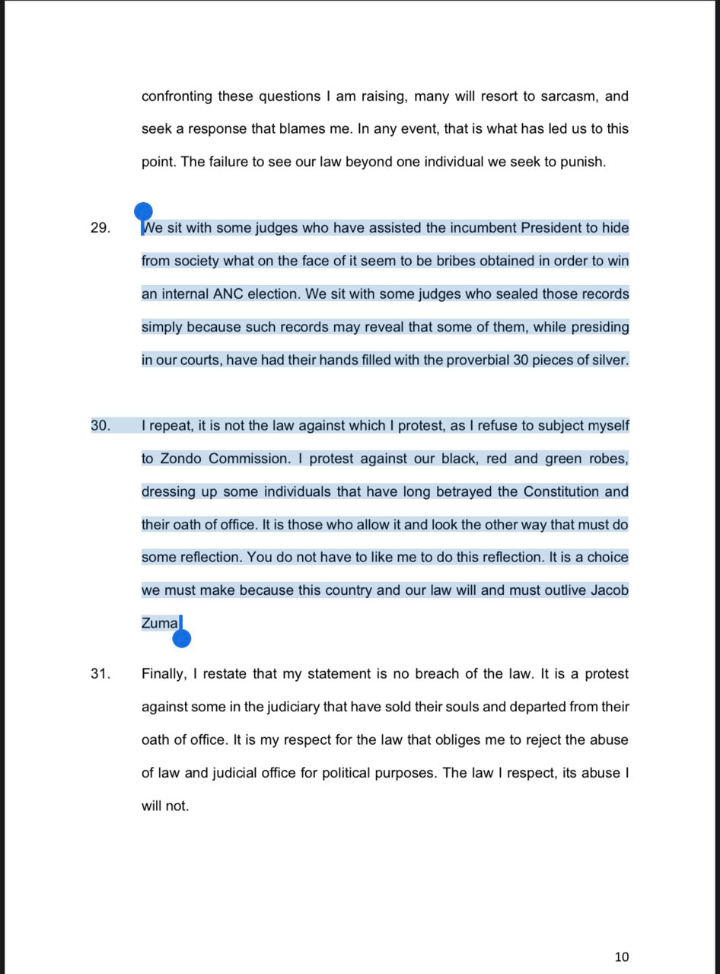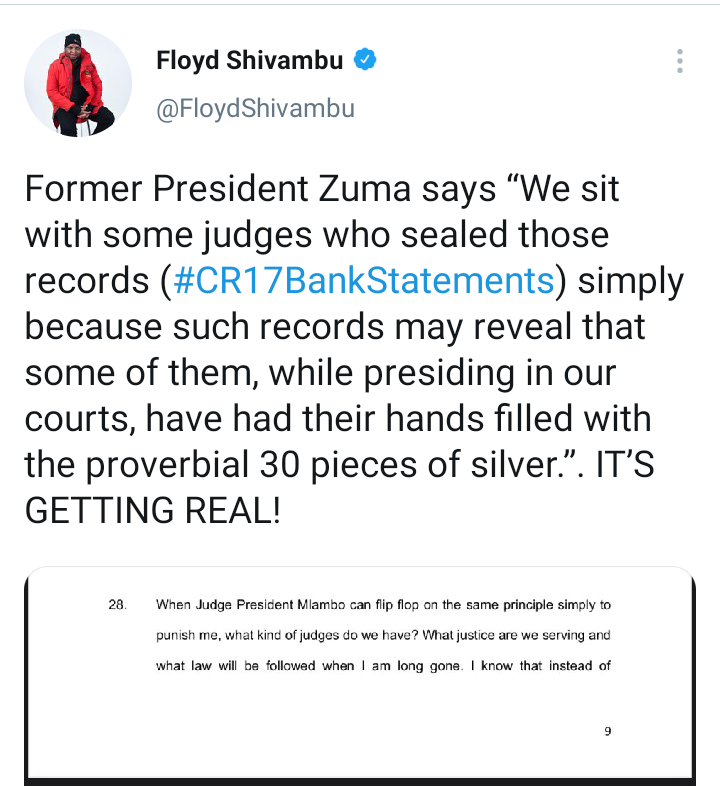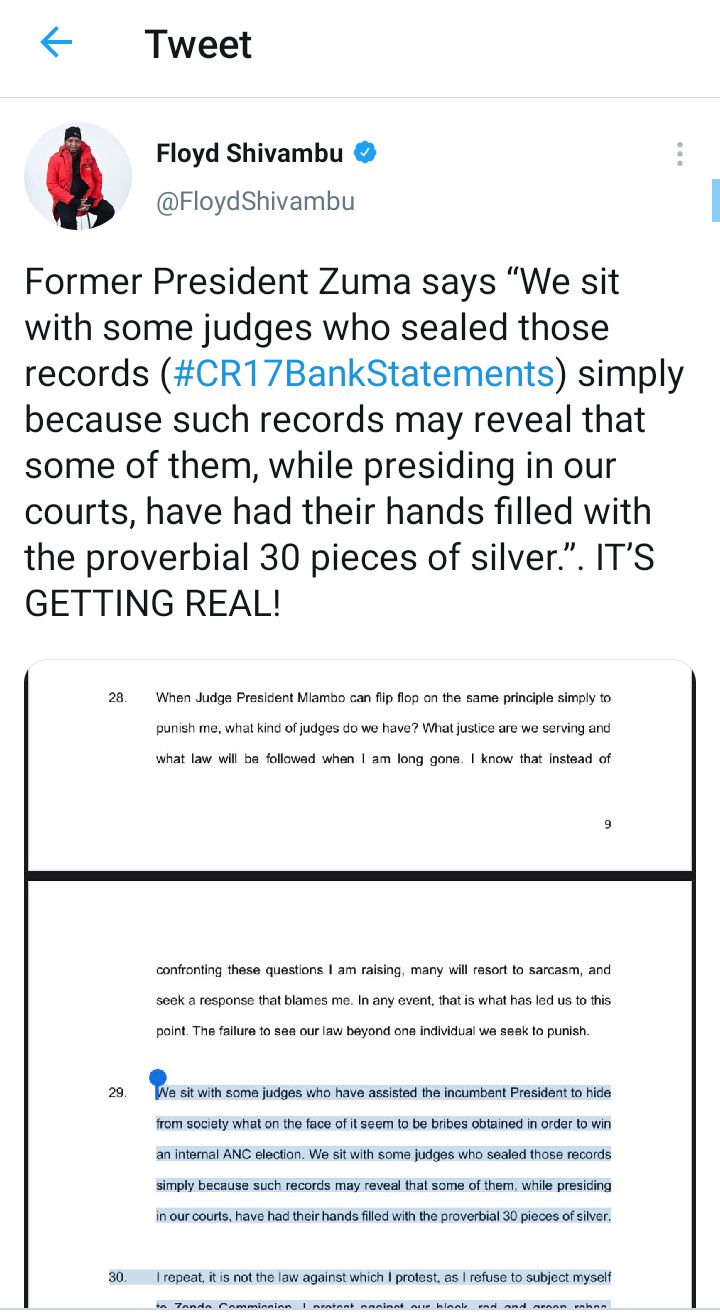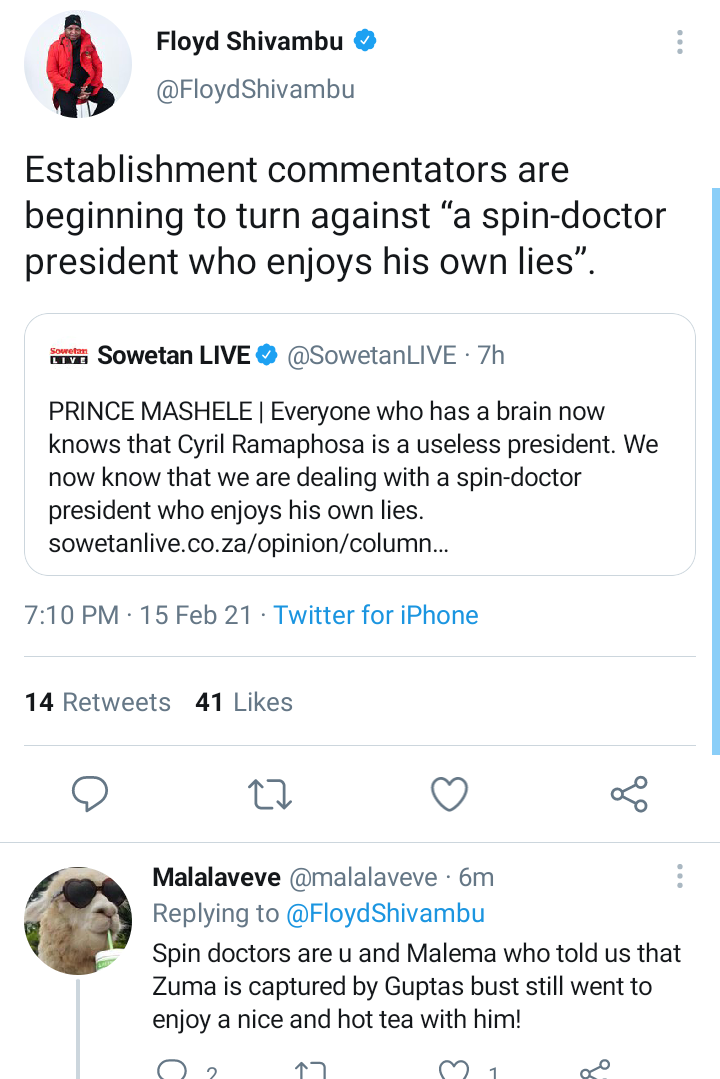 Another South African told them to publish the names of the judges who were bribed if they are actually saying the right thing "Why don't you guys ask him to tell you the Judges' names and then release them in one of your press conferences?
Or are you guys afraid of being Trevor Manuel'd again?"
Content created and supplied by: Anabelblog (via Opera News )