The alligator snapping turtle is a species of turtle in the family Chelydridae. The species is native to freshwater habitats in the United States. M. temminckii is one of the heaviest freshwater turtles in the world. It is the largest freshwater species of turtle in North America.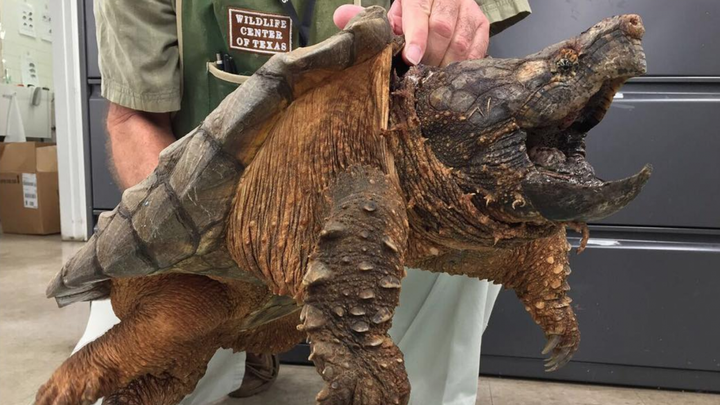 The alligator has a very different characteristics and identifiable features such as their large, heavy head, and a long, thick shell with three dorsal ridges of large scales
It has immensely powerful jaws and distinct ridges on its shell that are similar in appearance to the rough, ridged skin of an alligator.
The alligators can be found in Florida Panhandle west to East Texas,alligators can be north to southeastern Kansas,Missouri and southeastern lowa.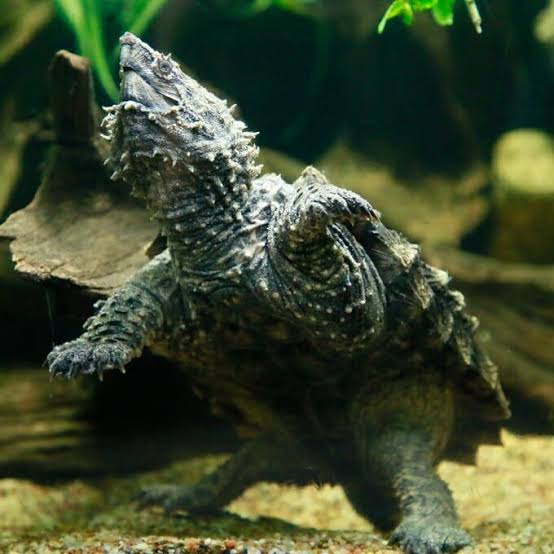 Males and females can be differentiated by the position of the cloaca from the carapace and by the thickness of the base of the tail. The base of the tail for males is thicker than the one of females because of hidden reproductive system.
The alligator can eat almost anything it can gets in mouth on. It is really does not choose from dead arganism and the ones that it can kill itself. It mostly target those ones that are easy to catch.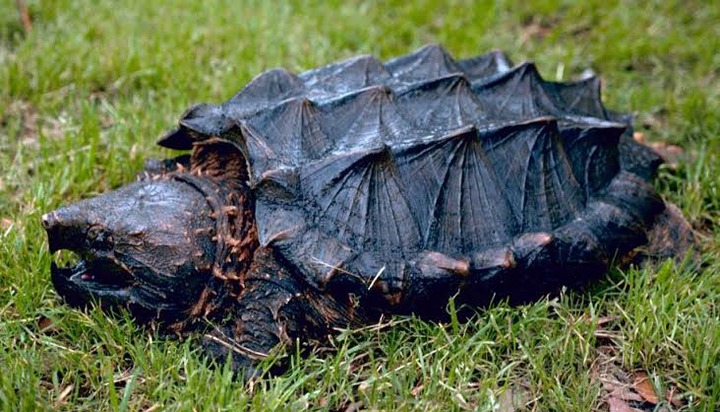 The alligator is mostly active at night but during the day it will sit quietly at the bottom of the murky with it's mouth open and it's tongue out. The tongue look like a small pink worm and the tongue can imitate the movement of the worm which will attracts the prey.
When the alligator is kept in captivity it can eat any kind of meat from beef, chicken,rabbit and pork. However if it is kept in extreme temperature it might refuse to eat. And the ones kept in captivity can live for up to 70 years while those in the wild can live close 120 years.
As much as the alligator might look aggressive and scary it does not poses any danger to human, however if is is provoked it can it can bite and lead to significant injury bence it is not allowed in some US States as a pet.
The alligator has been over harvested for its meat which led to IUCN listing it as an endangered species and from 14 June 2006 it was offered the International protection by being listed as a CITES lll species.
Content created and supplied by: Phukubjenthaa (via Opera News )