The grey francolin is a species of francolin found in the plains and drier parts of the Indian subcontinent. This species was formerly also called the grey partridge, not to be confused with the European grey partridge.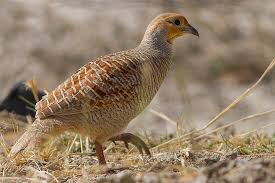 They are weak fliers and fly short distances, escaping into undergrowth after a few spurts of flight. In flight it shows a chestnut tail and dark primaries.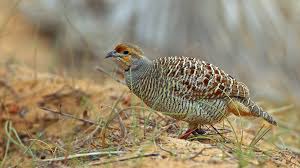 Francolins are birds that traditionally have been placed in the genus Francolinus, but now commonly are divided into multiple genera, although some of the major taxonomic listing sources have yet to divide them. Francolins are terrestrial (though not flightless) birds that feed on insects, vegetable matter and seeds.
We are much grateful to you for following us and our content / stories. Happy to have you here, and would like to make it worth your time. Alufelwi Farm will always be here to engage with you at all times; do not be hesitant to get in touch.
Content created and supplied by: AlufelwiFarm (via Opera News )