A famous snake capture from Durban was called on duty by a concerned family over the weekend in Inanda Township, in KZN. Evans stated that he got a call on Saturday morning from a resident in Inanda, as they told him that there was a big python by their house and they confirmed to him that they can see it, and it had eaten a dog.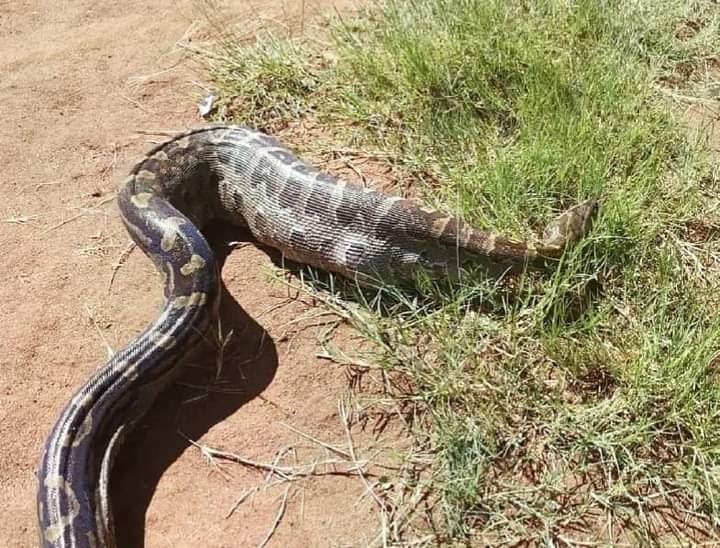 Evans couldn't believe it as he has never received a call of this nature before, he quickly rushed to the area and he picked up his friend, (Saunders) as they rushed to the scene. Their mission was to capture the snake, and when they got to the scene the family pointed to them where the snake was, Nick Evans then said, "the snake was lying in some long grass between the wall and the fence. It had finished its meal. It didn't look like a big snake, so it must have been a puppy that it had eaten," said Evans.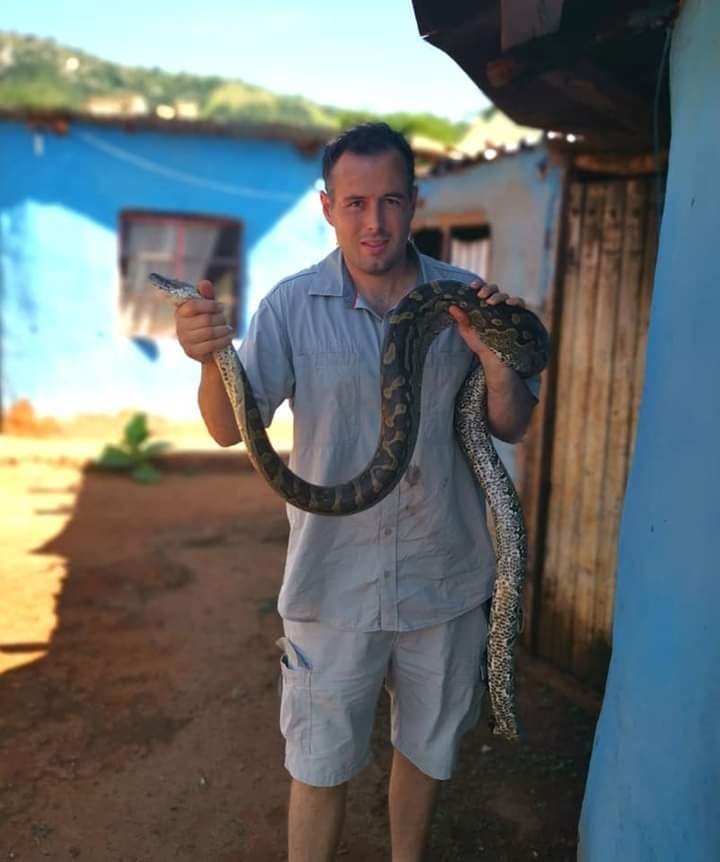 Nick also stated that when a person catches a python that has just had its meal, it will spew out its meal, and that is what happened at the scene as they had caught the snake, they could literally see the meal coming forward, towards the python's mouth. That is when they saw the puppy coming out of the snakes mouth. After the snake had finished spewing the dog out, they caught it and put it in a bucket. Nick confirmed that the snake was 2.6m long, weighing around 6.45kg.
(Source: NEWS 24)
Content created and supplied by: NewsBreakingHub (via Opera News )