The python was caught on picture reticulated on a dog trying to swallow it.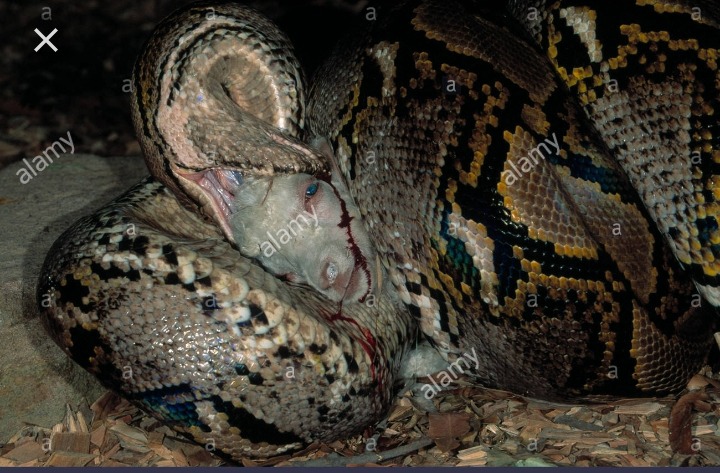 The python on the picture was captured by the emergency services at Pinetown, the emergency services recieved a call from some scared woman who still wanted to remain anonymous, the emergency services said that the women was sounding scared on the phone when she called them to come, and see what was happwning in her yard.
The emergency services rushed to the place in Pinetown where the scene happened and indeed they found, the huge python reticulated on the dog, it then tried to swallow it and they could not rescue the dog as it was alreasy dead from not breathing.
"The woman called us today to come to her yard and when we got there we saw a huge python rolled itself on a dog, and the dog was then lying there so helplessly and we also could not rescue it because as we got there it was already dead". Said the emergency services
The python was taken away by the animal welfare to protect the community and also the environment, as dogs and others who could be harmed by this huge python.
Content created and supplied by:Esihle
(Opera news)
Content created and supplied by: EsihleR (via Opera News )