Barreleyes, also known as spook fish, are small deep-sea argentiniform fish comprising the family Opisthoproctidae found in tropical-to-temperate waters of the Atlantic, Pacific, and Indian Oceans.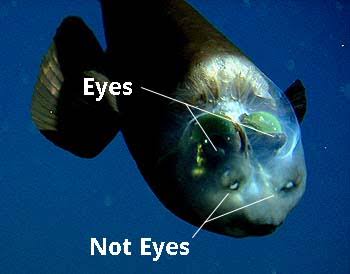 Taking the first look at berrelege fish, one might think that it is an alien. This fish is actially real and it lives deep in the sea. The fish is very rare.
The berreleye fish has one of the most unusual appearance of any creature. It has a dome shaped head that is transparent and inside of the dome is filled with fluid and eyes that are embedded inside that head. It has a very small mouth which limit it to what it can actually eat and it does not have teeth either.
One of the fascinating things about the berreleye fish is that they have large and flat fins which allows them to be motionless in deep water.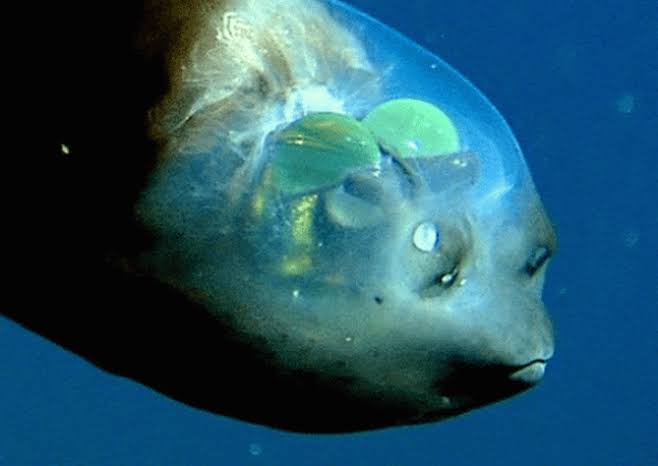 The berreleye fish was discovered by the Champman- the marine biologogist. It was first discovered on 1939 but it was only discovered that it had a transparent head in 2004.
The fish have a very robust digestive system and they feed on jellies and small drifting animals.
Content created and supplied by: Phukubjenthaa (via Opera News )