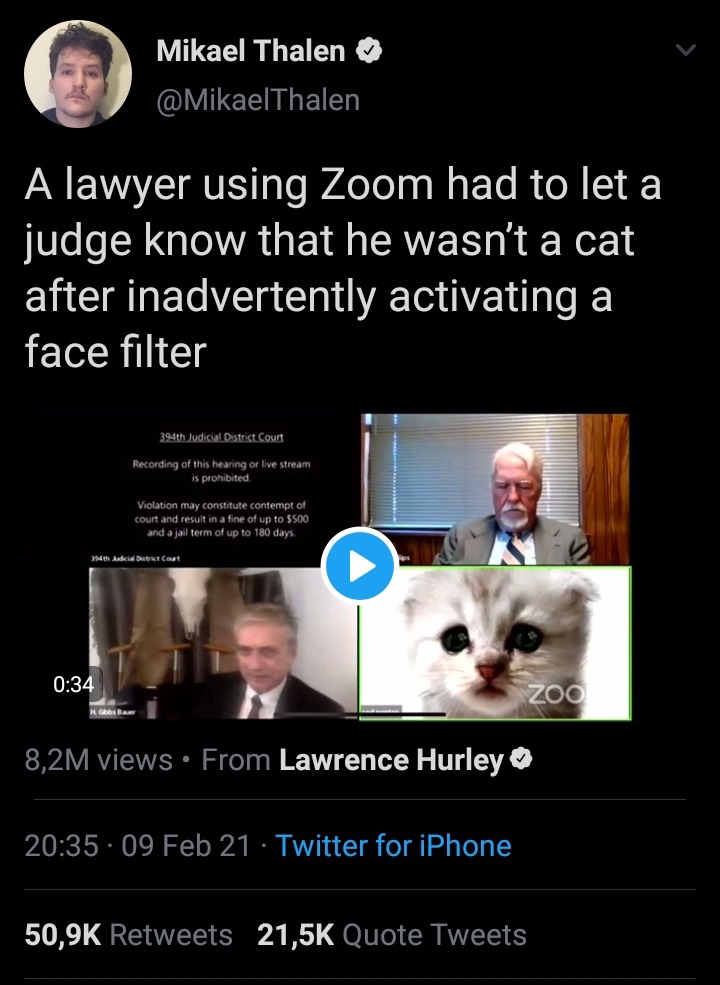 Screenshot cred: Twitter
There's a video that caused stir on twitter ofa lawyer and judge on zoom. On the video a lawyer happens to be using zoom to communicate with the judge, when he mistakenly pressed an edit that made him appear as a cat. Upon realizing what he did was inevitable at the moment he tried explaining to the judge that he pressed it by mistake and his people are currently working on the matter and it shall get back to normal soon.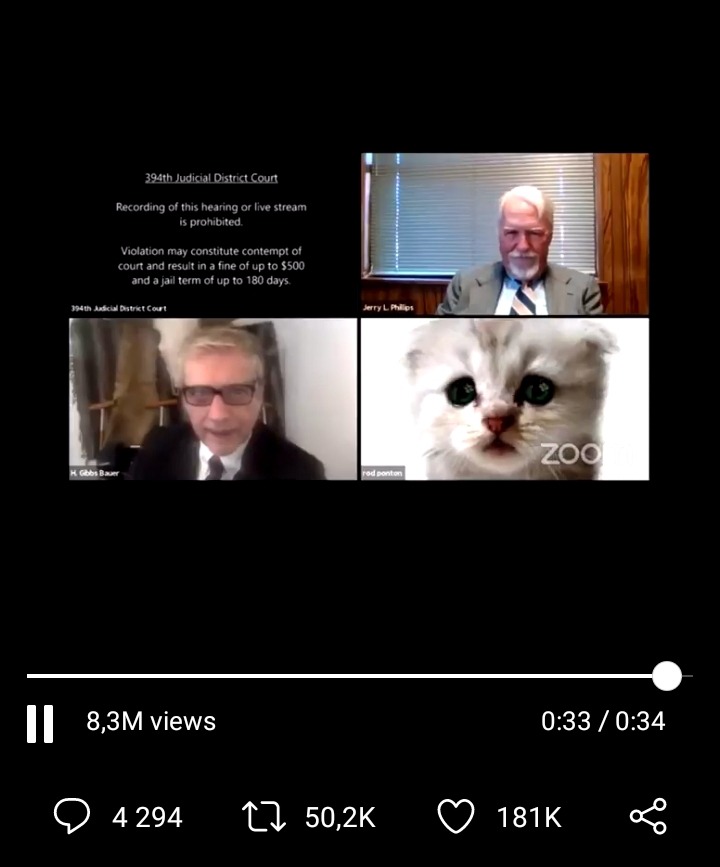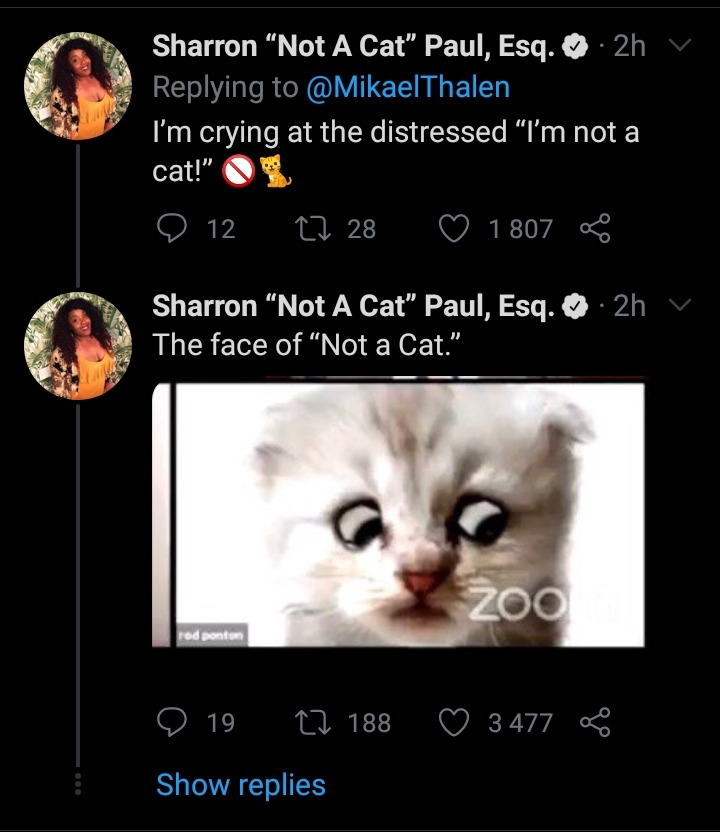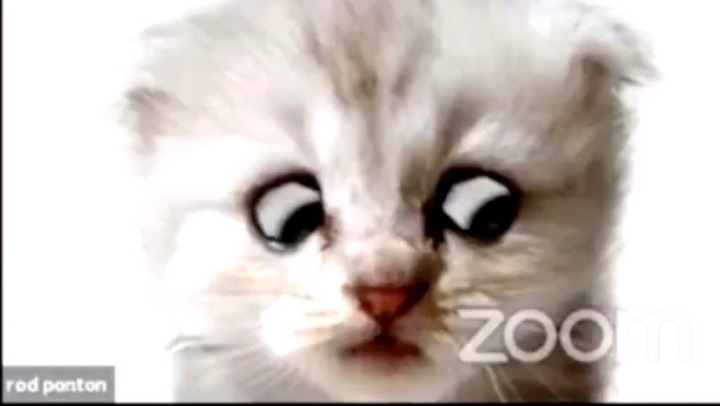 Screenshot cred: Twitter
The judge seemed hesitant before answering, upon answering he said; "i think it's a filter " like he is giving the lawyer the benefit of the doubt. He might have actually thought that he was playing games with him or he was in fact a cat as appeared on the video. On the other hand the lawyer was trying so hard to rectify the mistake that he had made. He went on and said; "I'm not a cat" like he wanted to give the judge some assurance. He was panicking and sounded distressed.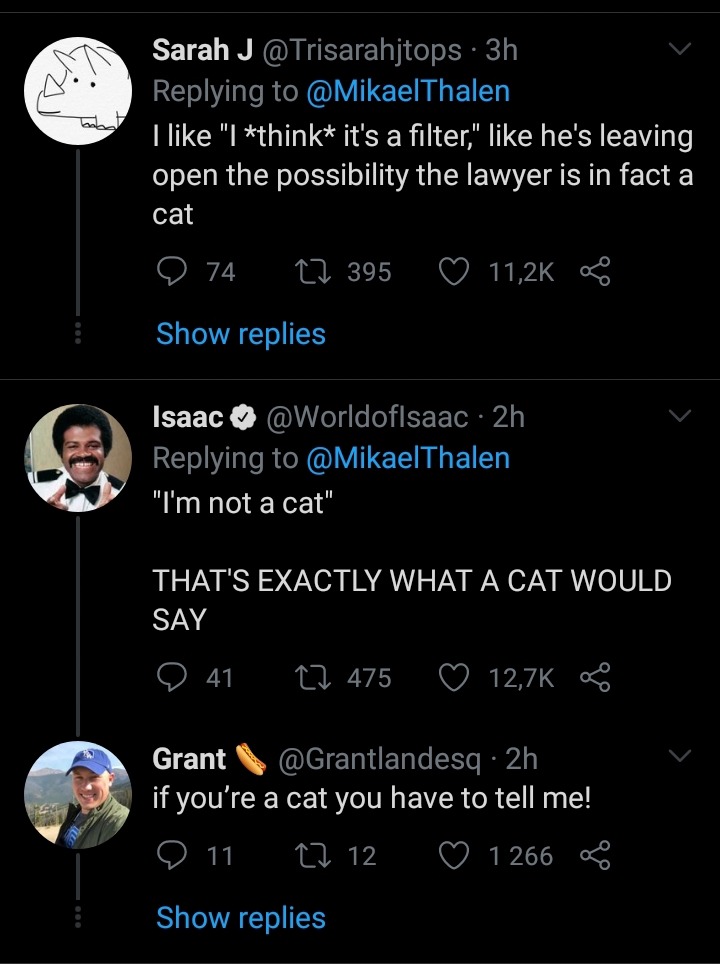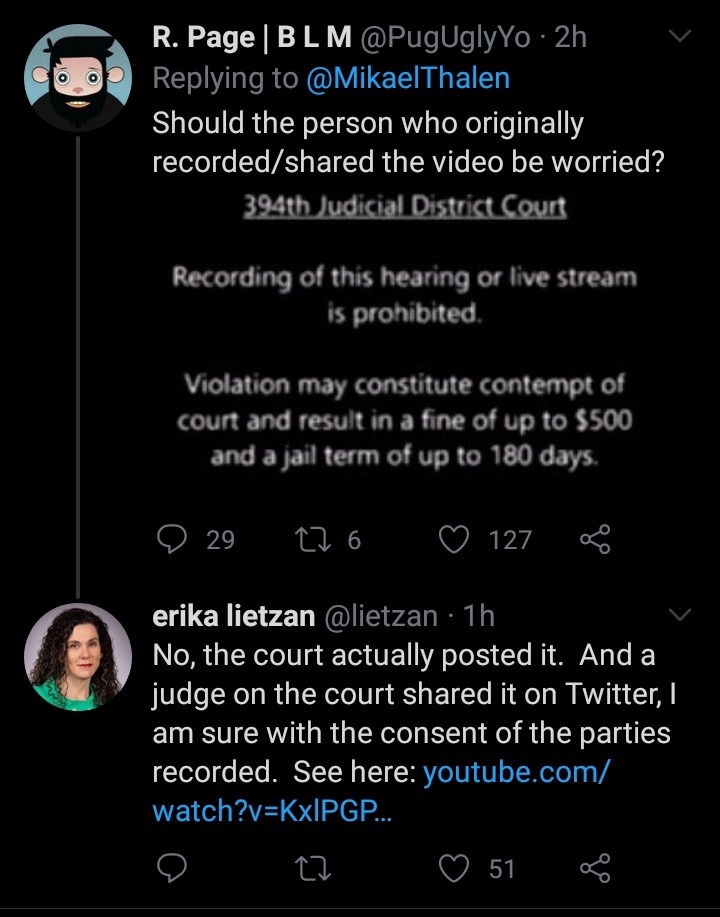 Screenshot cred: Twitter
Although it was a silly mistake that the lawyer had made, a lot of people thought that it was sabotage by his P.A. They believe that whoever the P.A. is had a hand in the matter because people can easily be bought with the right amount of cash. Someone might have approached him and paid him to sabotage the lawyer so that he loses the case. Nonetheless mistakes happen all the time and he also made a mistake by clicking on the filter and he shouldn't be crucified for it.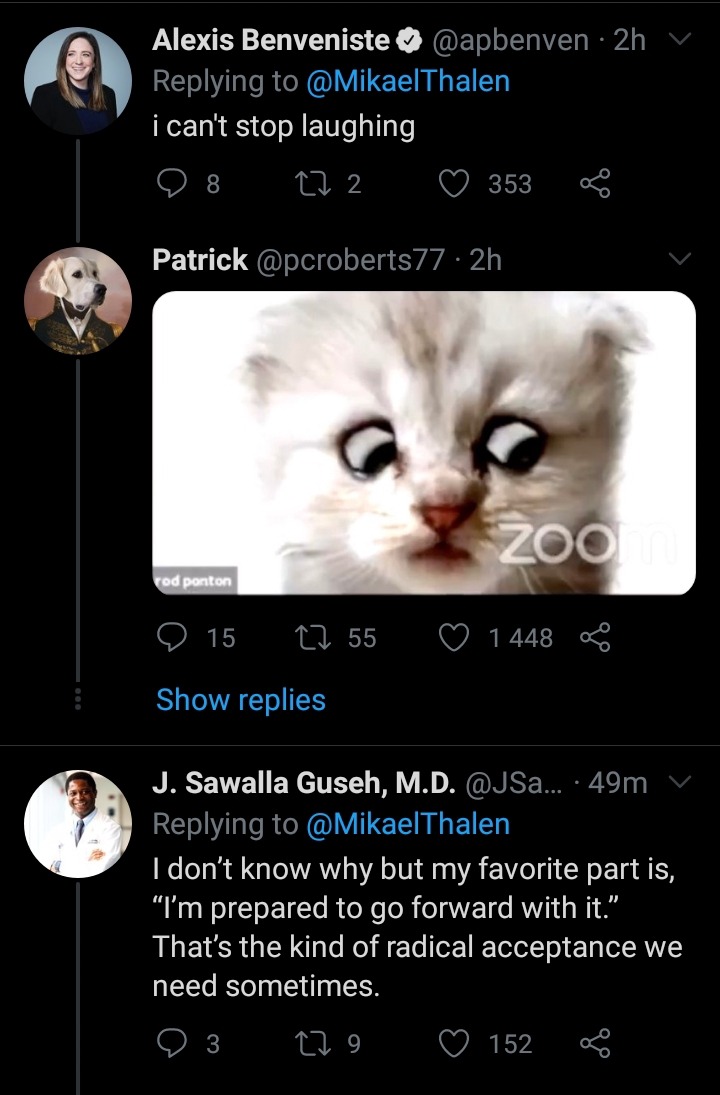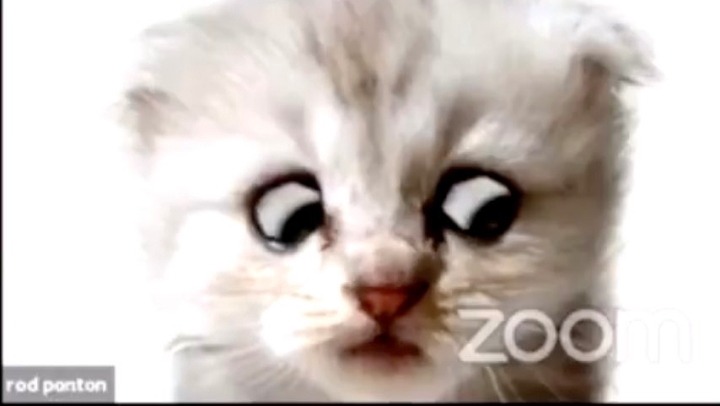 Screenshot cred: Twitter
On the disclaimer it's written that; "394th Judicial District Court, Recording of this hearing or live stream is prohibited, Violation may constitute contempt of court in a fine up to 500 dollars and a jail term up to 280 days". Nonetheless the video wss live recorded and shared on social media which means someone violated the terms and conditions and should be punished because they broke the law. According to the streets the video was posted by the court with the consent of both parties hence no legal action was taken.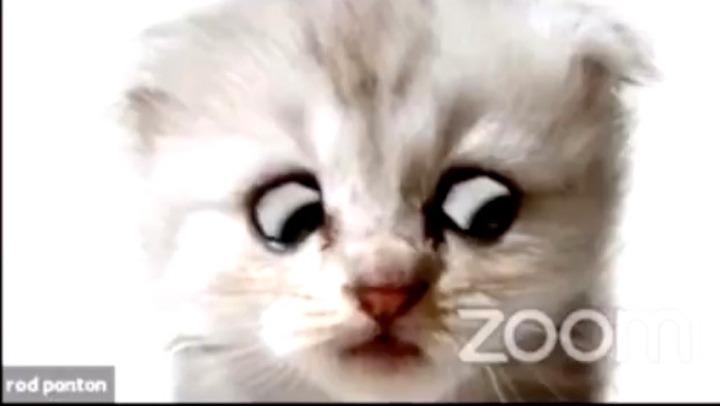 Screenshot cred: Twitter
Content created and supplied by: Perse05 (via Opera News )