There's an image making rounds on the social media streets showing a couple of chickens being lined up in what is called cones waiting to be slaughtered for consumption by the masses.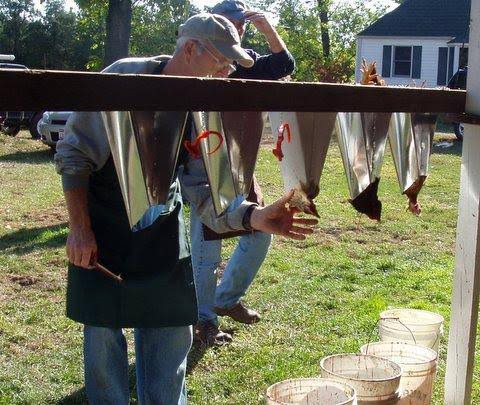 As everyone probably knows by now, chickens along with cows are some of the most consumed meat on planet earth. While its true that there are some people who don't eat meat, they only represent a small percentage, we're talking less than 1%.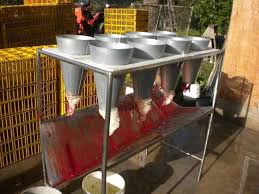 The reason why most people like chickens more than any other animals out there is because you can cook it in different ways, from frying to roasting to braaing to etc. Chicken goes nicely with many different spices and most importantly, it cooks faster than most animals out there.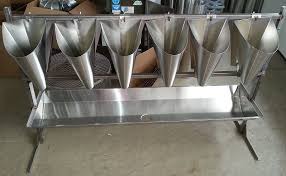 If the people at the butcheries used the old way of slaughtering the chickens, they wouldn't meet the high demand of people wanting chickens either in real form or braai packs, so they have to resort to this method of slaughtering the chickens fast
What do y'all think about this method of slaughtering chickens this way?? Lemme know in the comments section
Content created and supplied by: ZIPPSTAR (via Opera News )