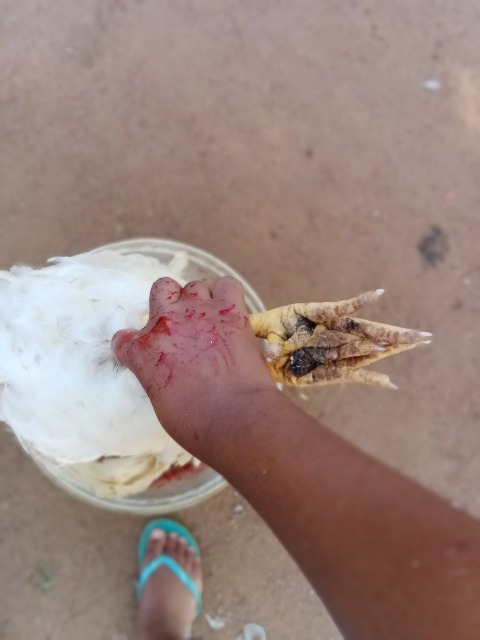 Most people who grew up in villages in South Africa know that 'Killing' chickens and other farm animals is necessary for human survival, we do it in order to eat, we do it as a necessity so we can satisfy our hunger and we are not supposed to do it for fun.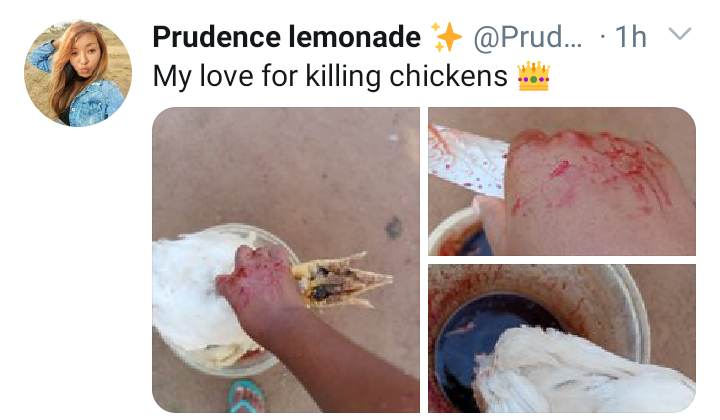 However this young lady left a lot of people shook when she confessed her love for killing chickens, she posted a few pictures of herself killing a chicken and accompanied them with a caption that said...
"My love for killing chickens 👑" - She said on Twitter.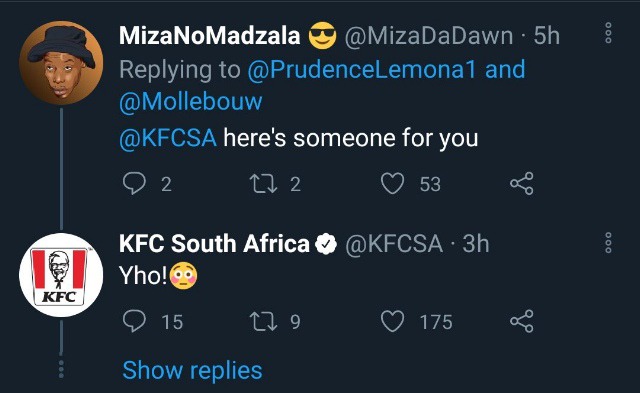 People on Twitter were left shook and confused by her post, one person even tagged Kentucky Fried Chicken (KFC) and said she was someone for them by they responded with disbelief by simply saying "Yho!😲".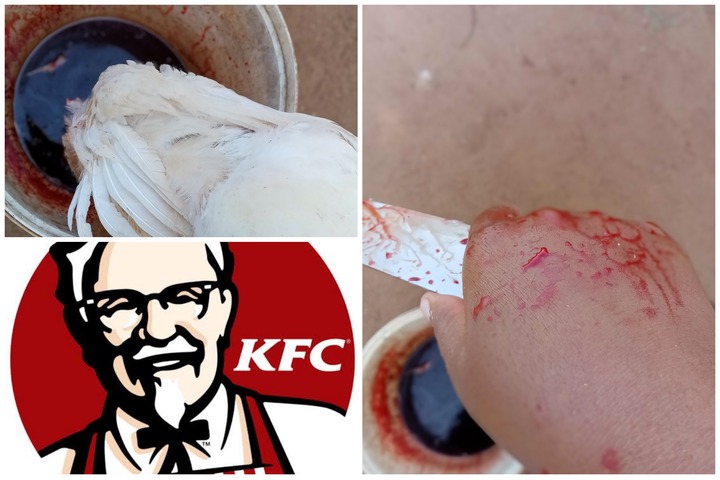 What do you think about this young lady's post, is it normal to enjoy (love) killing chickens, or are people and KFC right for responding with shock and disbelief to her post? Let me know in the comments section.
Sources References | https://twitter.com/PrudenceLemona1/status/1359010386041798660?s=19 | https://twitter.com/PrudenceLemona1/status/1359010386041798660?s=19
Content created and supplied by: Premier-News (via Opera News )