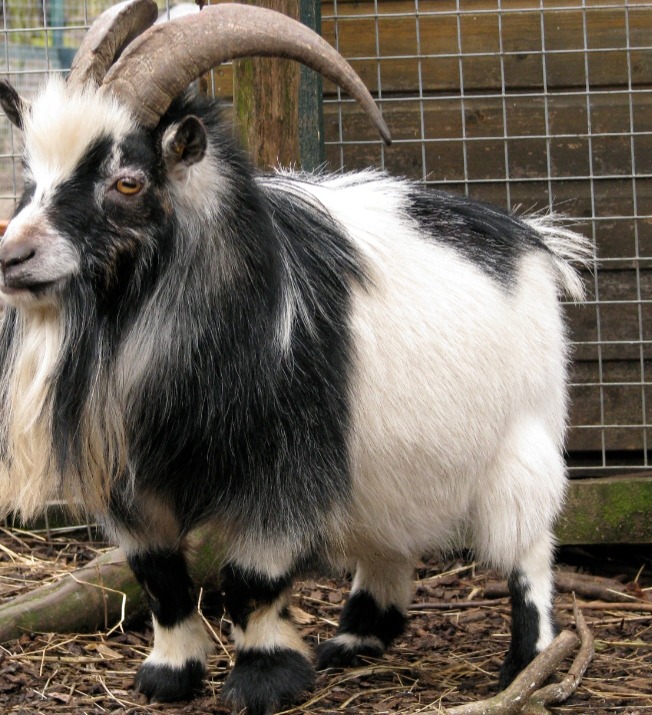 Goats might not seem as an ideal pet to keep as a pet , however pygmy goats make an excellent pet to keep due to the fact that they are an excellent companion, and they are always ready to bless you with milk to use for a variety of stuff such as processing cheese as well using the milk that was secreted for baking.
The physical structure of a pygmy is built in a manner that it stands between 40 to 50 cm , and typically weighs between 23 to 29 kg which shows that they are smaller built in size than a normal goat. A pygmy goat , and a Nigerian dwarf goat are related.
When wanting to get a Pygmy goat as a pet it is preferable to get a femal pygmy goat rather than a male due to the fact that male goats have an unpleasant smell even after having a bath.Pygmys are known for being very playful, and enjoy play fighting so it is in your best interest to have their horns removed so you don't mistakenly get injured as well as your other pets. 
Pygmys are very social animals , and they are able to live with other animals such as horse , donkey's as well as cows due to the fact that none of these animals see each other as prey.
Content created and supplied by: Xaezusa (via Opera News )