Telmatobius culeus, commonly known as the Titicaca water frog, is a medium-large to very large and endangered species of frog in the family Telmatobiidae.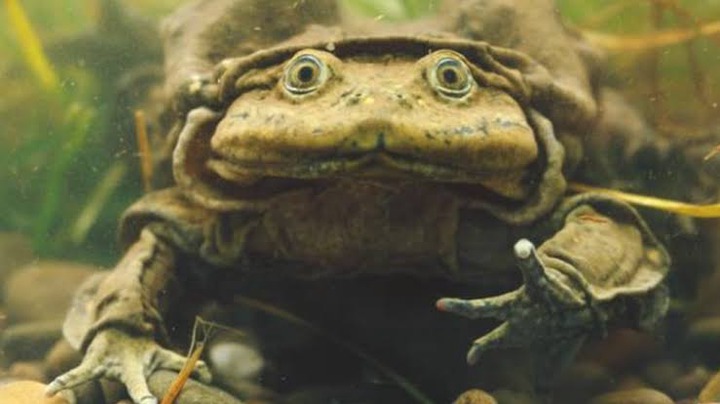 The titicaca frog is aquatic and it can only be found in the lake titicaca basin and rivers that flows into it and smaller connected lakes like Arapa,Lagunilas and Saracocha and Peru.
No clear limits between the forms (they intergrate) and taxonomic reviews have found that all are variants of the Titicaca water frog. Females generally reach maturity at a slightly larger size than males, they average larger and they also have a larger maximum size than males
It has an excessive amounts of skin and it has been referred to as the titicaca scrotum (water) frog.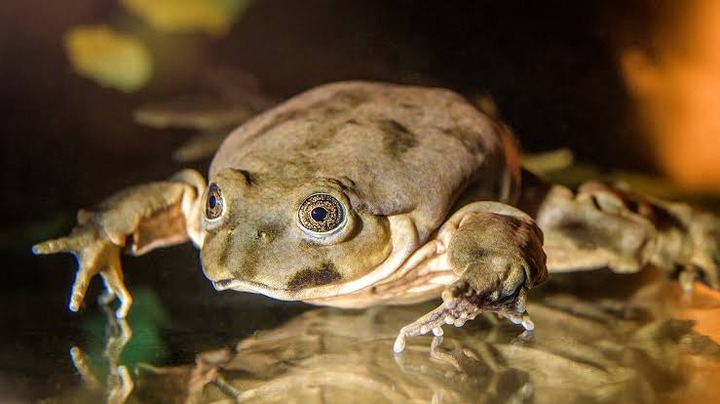 The titicaca is being considered the biggest frog on the word. In 1960s there was a titicaca water frog that was reported to be 60 cm (2 ft) in outstreched length and 1kg in weight.
Compared to similar-sized frogs, the lungs of the Titicaca water frog only are about one-third the size. Instead it has excessive amounts of skin to help the frog respire in the cold water in which it lives.The baggy skin is particularly distinct in large individuals.In living individuals the skin folds are swollen with fluids, but if deflated the frog is actually relatively thin.
Content created and supplied by: Phukubjenthaa (via Opera News )