The mata mata, mata-mata, or matamata is a freshwater turtle found in Pico Rivera Wetlands South America, primarily in the Amazon and Orinoco basins.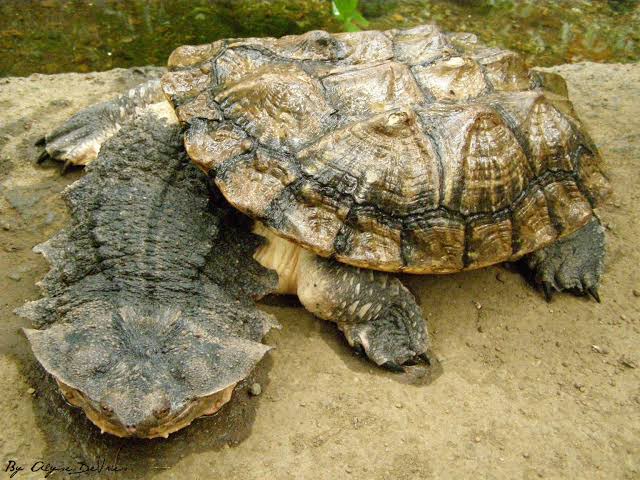 The mata mata is a large, sedentary turtle with a large, triangular, flattened head with many tubercles and flaps of skin, and a "horn" on its long and tubular snout.
The mata mata has since been named 14 times in two centuries. It has a brown or black oblong carapace that can measure 45cm(18in) in adults. The mata mata's neck is longer than vetebra under its carapace and ot is fringed with small skin flaps along both side. And also the skin flabs on the neck are extremely sensitive and they help the mata mata detect nearby movement.
Each foot of the mata mata has five webbed claws. The mata mata' body allows it to catch prey more easily as it will look like just a leaf floating in the water.It will stay in a motionless state until a fish comes along.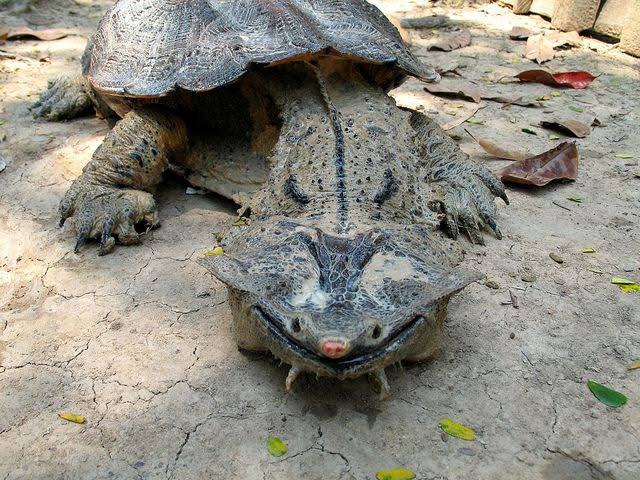 The is a mata mata is a carnivore that feeds extensively on fish and invetabrates.Mata mata turtles are readily available in the exotic pet trade and are quite expensive to obtain. Due to their unique appearance, they make interesting display animals. They also grow quite large. However, mata matas are not active hunters.
Content created and supplied by: Phukubjenthaa (via Opera News )