The flat-headed cat is a small wild cat native to the Thai-Malay Peninsula, Borneo, and Sumatra. It is an Endangered species, because the wild population probably comprises fewer than 2,500 mature individuals, with small subpopulations of no more than 250 adults.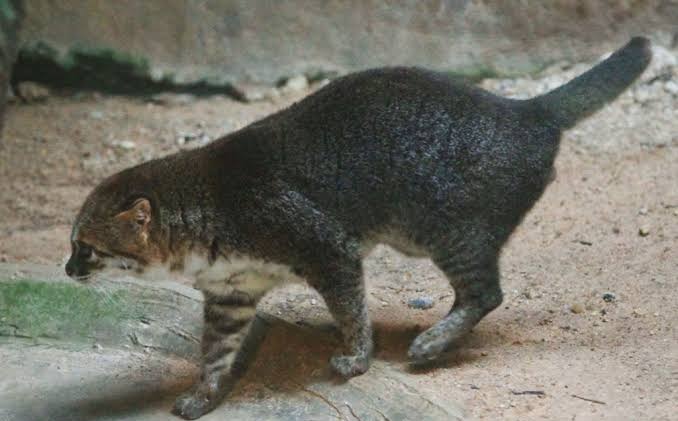 The flat headed cats inhabits tropical lowlanf rainforest, swampy areas, marshes,lakes and riverine forest.
The teeth are adapted for gripping onto slippery prey, and the jaws are relatively powerful. These features help the flat headed cat to catch and retain aquatic prey, to which it is at least as well adapted as the fishing cat
The flat headed cat possess a reccon like quality and will wash objects in water. The cat git it's name from it's flattened skull. The main diet of the cat is fish, frogs and shrimps This type of cats are mostly noctunal.
The cat have lived up to 14 years in captivity. There has not been any research done on this animal in the wild. Water pollution is the main threat for this animals as it contaminates ots prey.
Content created and supplied by: Phukubjenthaa (via Opera News )