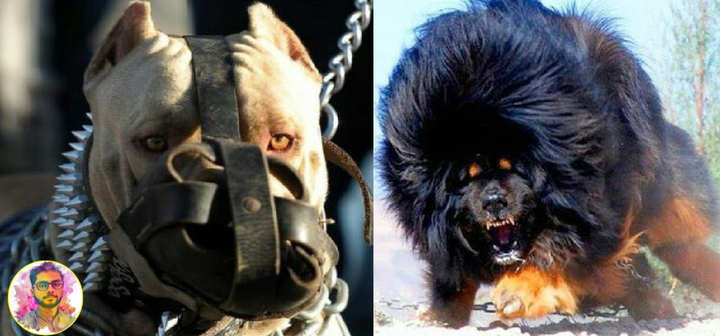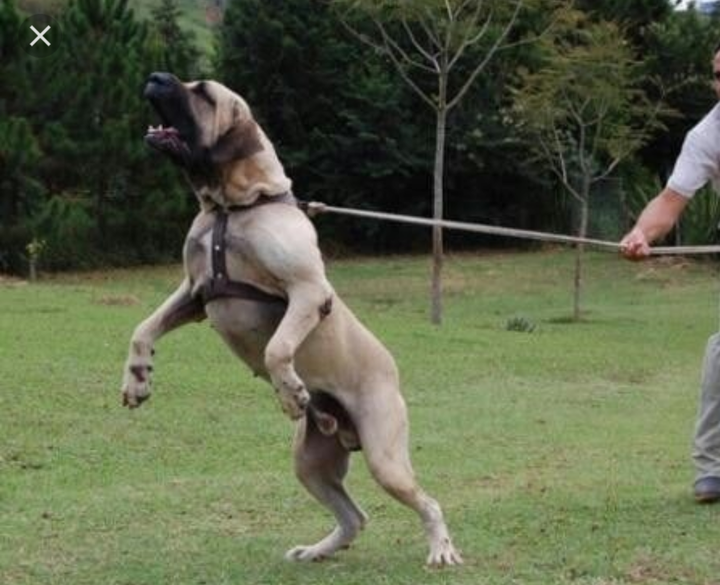 Also known as the Brazilian mastiffs ,they are popular for their aggressiveness , intelligence , unforgiving tempar and incredible tracking ability ,they serve as hunting dogs for tracking and also as guard dogs.
However certain countries in the world , labelled them as dangerous dogs and they are not allowed , countries such as UK , Norway , Israel , Denmark , Cyprus and courts in Malt
2.Pitbull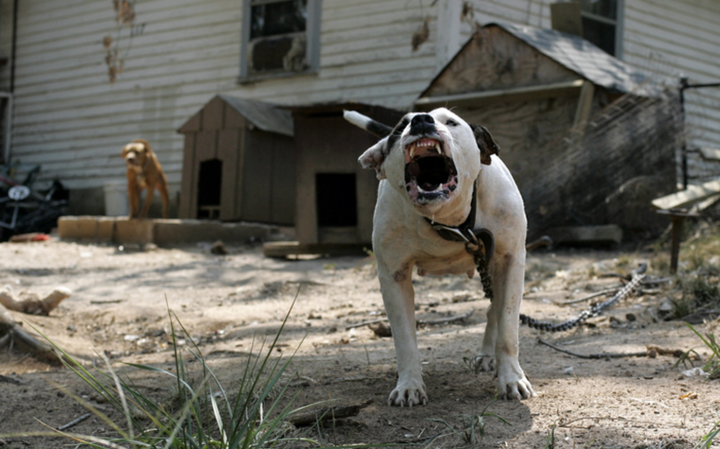 Pitbulls are one of the world's most fearless dogs they are also known for being powerful ,agile , strong , energetic and can respond very well to training 
 in the world ,they are used as war dogs , police dogs , search and rescue dogs 
Due to studies conducted it was discovered that 42% to 45%
Of dog attacks with children as the victims 70% of the time , the Pitbull was responsible , Consequently they are restricted in most parts of the world.
3. Neapolitan mastiff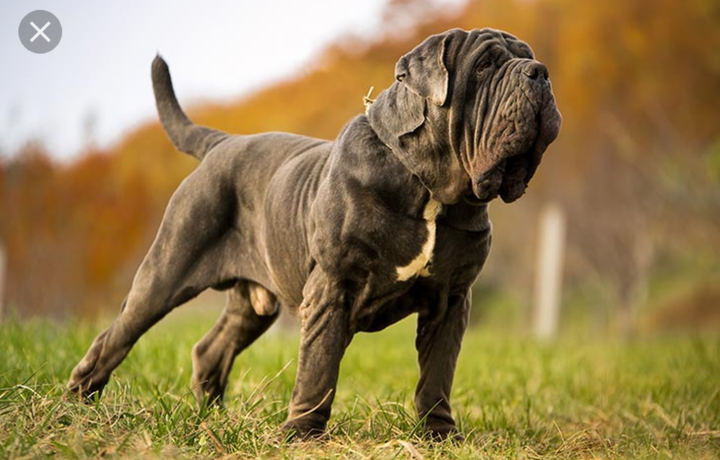 Also known as Mastino neopolitano ,they are ,large , massive and powerful , their body length is 15% greater than its height , However it is considered dangerous and threat to society ,and it's illegal to own this dog breed in Singapore.
4. Dogo Argentino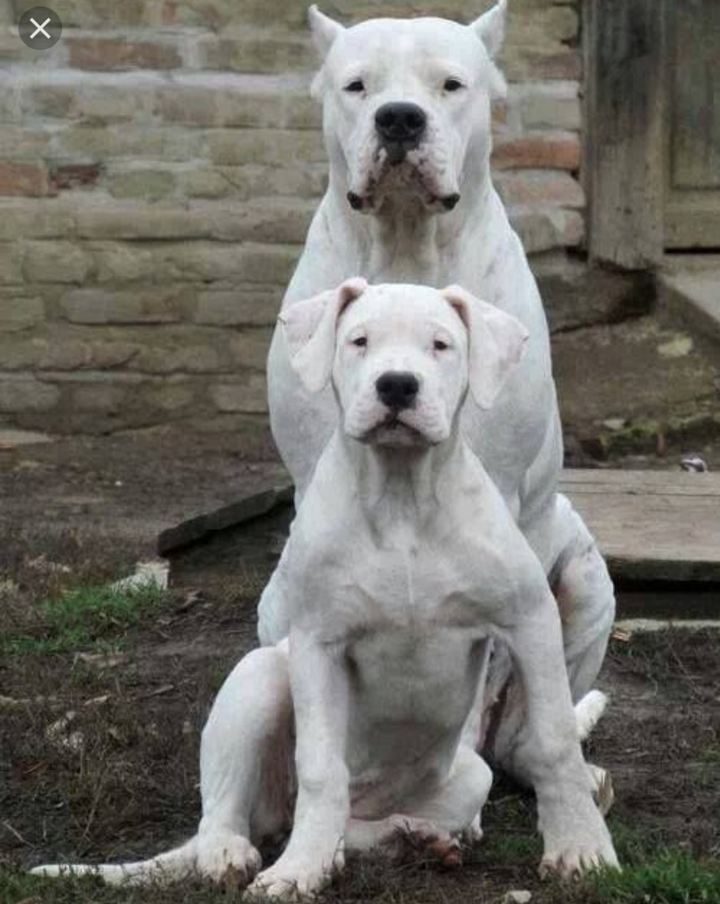 The dogo Argentino was primarily bred for big-game hunting in Argentina ,it is a large ,white and muscular dog breed , with intelligence and courage ,they are also known to protect their home and family.
However due to its strong and dominating temperament ,in some countries it is believed that it is advised to raise this breed other countries have either banned or restricted to dog including Spain , Singapore ,USA ,Romania , Norway , Great Britain , and Bermuda islands 
5. Tosa Inu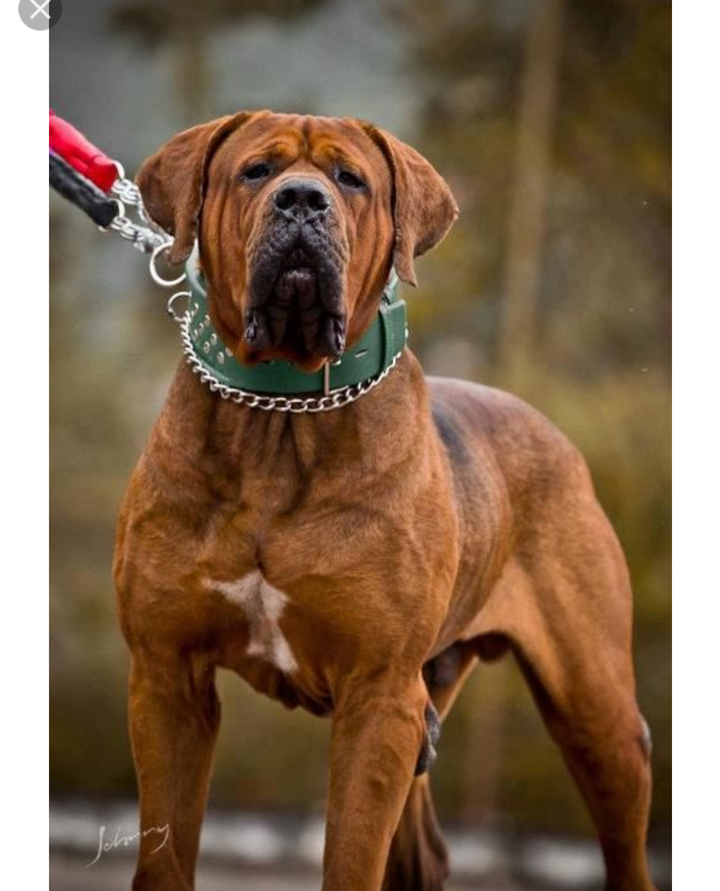 This breed is primarily raises as a fighting dog , which is why many countries have either ban or restrict them due to their violent nature , Japan still uses them for dog fighting , and they are known for the fact that they are difficult to control.
The following countries have banned the Tosa Inu , Republic of Ireland , Malaysia , Singapore , Australia , Tunisia and Denmark.
Content created and supplied by: RefilweSylvester (via Opera News )