The Chinese softshell turtle is a species of softshell turtle that is endemic to China, with records of escapees.
Some of which have established introduced populations—in a wide range of other Asian countries, as well as Spain, Brazil and Hawaii.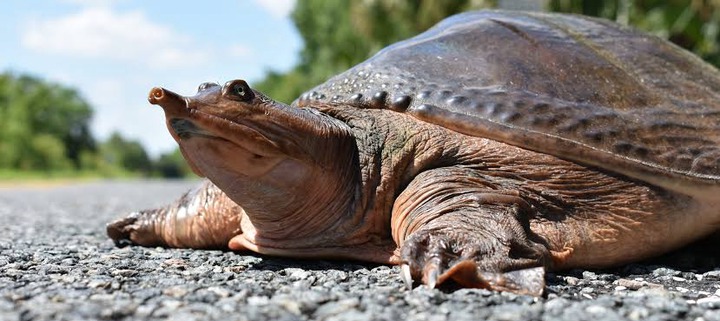 This strange-looking turtle is also referred to as the 'frog-faced softshell' due to its odd facial features. These turtles have an extremely large distribution, from Bangladesh to the Philippines and Borneo, and it is possible that it actually comprises more than a single species. Cantor's softshell is a freshwater turtle but, unusually for most freshwater species, is also found in brackish coastal waters.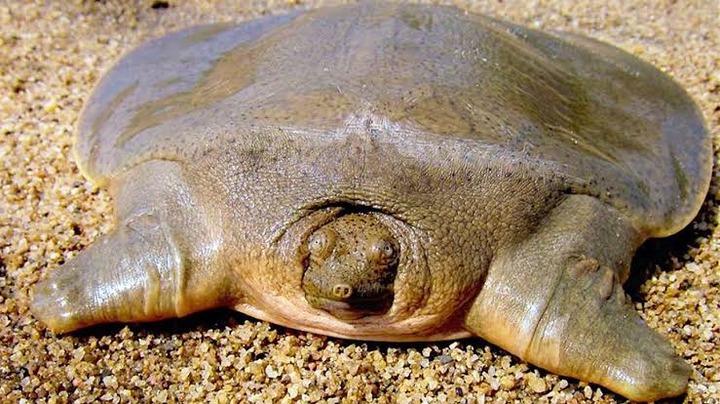 These softshelf are gighly eaten on most parts of East Asia. They are called softshel because their carapaces lack horny scutes.They have so many characteristics in regard to their aquatic lifestyle.Many of them must be submerged in order to swallow their foods.
They have necks that are highly disproportionately long in comparison to their body size. The females can grow up to several feet in diameter while males are much smaller.
The softshell turtle diet consists of fish,aquatic crastaceans, nails amphibians and they sometimes eat birds and small mammals.
Content created and supplied by: Phukubjenthaa (via Opera News )