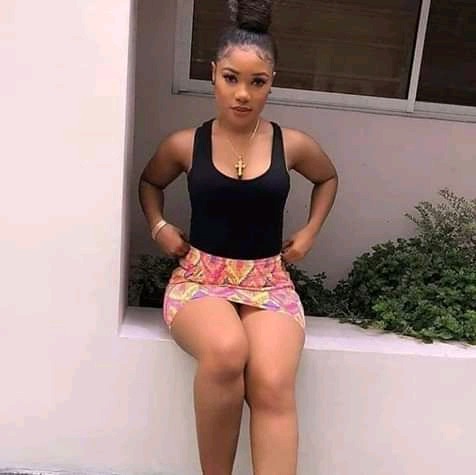 There was no food in the lands but death which the violent hunger demands young and old were starved on daily basis, of acute insufficiency ravaging with no traces of torrid suns that were extremely hot and dry, roasting human bodies and wouding souls in style.
Famine stricken children were lying on the street hoping for a burgle call for the hardship to retreat, no strength to hunt for animals in the bush many had collapsed as death laid its ambush, this girl was helplessly lying on her face in the hot sun as a plump vulture landed waiting to feast for fun.
Opens its wings to stalk on the little child in forage on all fours, finding her way to a foreign food storage so ravenous she was, her energies were promptly depleting as the emaciated toddler was dying and resurrecting, but a lens man who had known the sketch of death heard whimpering and rescued the kid who was moaning in death.
Our lands had been of lacks diseases and death of vivid memories of killings, anger and pains on earth of darkness that were never lifted till it consumed souls of trigger happy madman who had died and forgotten in termites holes.
Of storms and wars violting the sancity of the society of our troubled fate fuelling its dictate of adversity, what do days and days of hunger feels like? somewhere far away, hunger has made people ghost like many dead infants and their wailing parents that were awash to the shore by floods.
Like in Sudan, it could be imminent elsewhere again when drought and disease would enforce feeding on carcass and grain.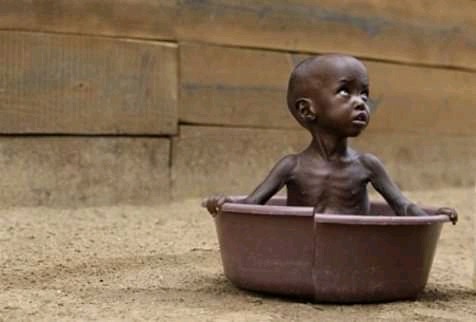 This is a article representation of the event that led to photography by Dankies. C in 2009 in Sudan. This photography shows a little girl in a femine stricken country crawling on the ground while a vulture is waiting waits in the background, the vulture is waiting for the child to die so that it can eat it.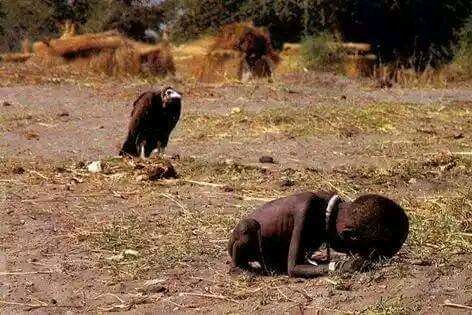 This picture shocked the whole world.
Content created and supplied by: SabeloChiloane (via Opera News )