Horned Larks are small, long-bodied songbirds that usually adopt a horizontal posture. They have short, thin bills, short necks, and rounded heads—the shape sometimes broken by two small "horns" of feathers sticking up toward the back of the head.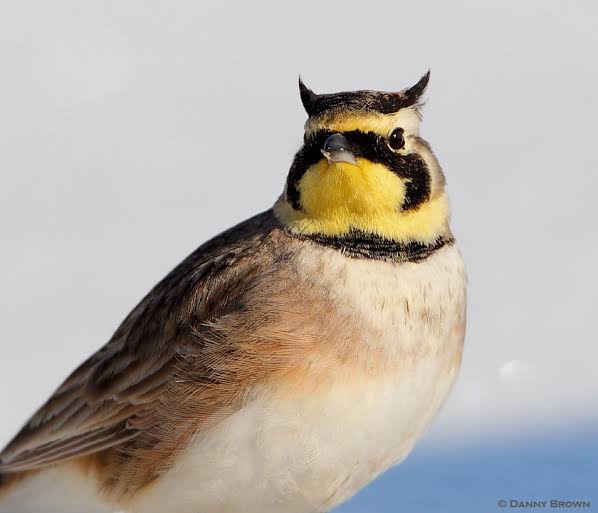 The birds are known for their melodious singing. They also sing when they fly. The normally nest on the ground unlike other birds. They always avoid wooded or bushy area.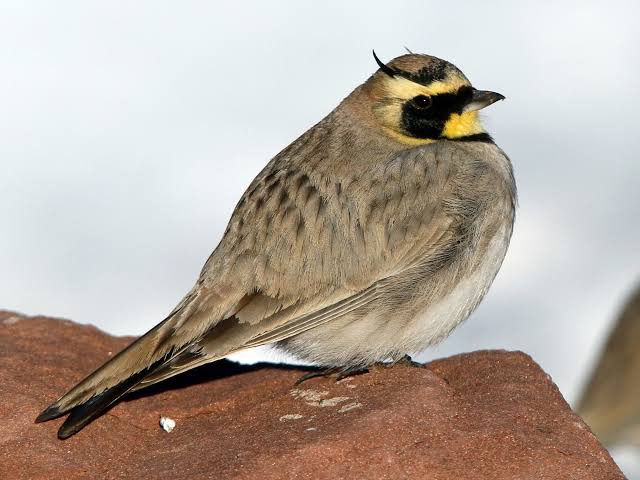 During breading season, horned larks will start to sing from before dawn and continue to sing. The reason they sing at this time of the year is mainly to attract mate.
Horned Larks are social birds, sometimes found in huge flocks outside the breeding season. They creep along bare ground searching for small seeds and insects. They often mix with other open-country species in winter flocks, including longspurs and Snow Buntings.They also feed on grasses and weeds and waste grain.They eat spider and snails.
Content created and supplied by: Phukubjenthaa (via Opera News )